April 2, 2020
View our Important Dates page for upcoming events and milestones.

Living the Volunteer Spirit Remotely 
Over the past weeks, many of us have been home taking care of ourselves—and loved ones—as COVID-19 has spread. Let's turn this precarious time into another outlet to help others remotely. Brainstorm with club members via email or phone about future projects and how we can make a difference from home. Consider these ideas from GFWC's Community Service Program Chairmen; Angela Cutrera, Carolyn Forbes, Celene Post, Sharon Sheridan, Phyllis Skubic, and Mary Beth Williams; and Tammie McCoy, RN, PhD, Dean and Professor of Nursing at Mississippi University for Women, and GFWC Photography Contest Chairman on how you can still live the volunteer spirit right from your desk, sofa, or backyard.
Protective Masks Project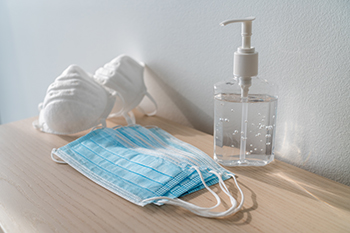 Make masks for medical personnel and other individuals with mask needs (police officers, nursing home personnel, grocery store clerks, etc.). These masks are not used in place of the N95 Masks. However, they could be worn in place of masks by a medical person or other essential worker when performing tasks other than ones involved with the Coronavirus, and thus save the infection preventing masks. Please read and adhere to the guidelines governing this project.
Non-Infection Medical Masks Adhering to the
Distancing/Quarantine Guidelines
Do not go to the fabric store to purchase materials for this project unless you are in a non-restricted travel State.


If you have the materials at your home and other members of your club have offered to assist you in the sewing of some, drop the materials off in their mailbox and have them return the finished masks to you in your mailbox.

Visit the Turban Project website.

Suggestions: Apply interfacing to fabric, put right sides of fabric together and add one more layer of fabric. Be sure to double sew across elastic. Fabric should be tight-weave cotton fabric.


When you have finished the masks call your hospital/primary care physician, police department, grocery store, nursing home, or town health department to arrange a drop off, being sure to tell them that these are non-infection masks.

Above all: As much as we wish to help, it is not a help if you put yourself or members of your club at risk for the Coronavirus.

Other Home Life Projects
Schedule a digital workshop to promote adult immunization. Go to www.cdc.gov and type in immunization for access to resources to share with clubs that can help members understand why vaccination is important and which vaccines are recommended for them.


Chances are your usual routine has been shaken up, making it more challenging to maintain healthy habits and prepare nutritious meals. Make the most of what you have in your pantry and share your heart-healthy recipes with your GFWC sisters by email, FaceTime, or another digital communication. Remember there is nothing stronger than the heart of a volunteer.


Write a letter of gratitude and thanks to the local police department, hospital staff, or other first responders in your community.
Arts Projects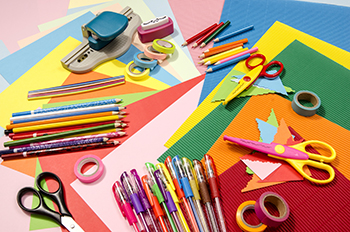 Make crafts at home! For stain glass supplies needed, gather sidewalk chalk or washable paints and masking tape. These crafts can be done on a wooden fence or driveway using sidewalk chalk. For use on a window, prepare 3 Tbsp. of washable paint, 1 Tbsp water, and a large dollop of dish soap. Use masking tape to make your design. Fill it in with color. Remove the tape and enjoy!




Host a "Lunch Doodle." For example, bestselling author and illustrator Mo Willems hosts a daily livestream at 1:00 p.m., EDT.




Participate in virtual tours of museums, zoos, aquariums, or historical landmarks. 




Watch online Broadway plays and musicals–some are free and others may have a free trial, then a monthly membership fee.
You may be stuck at home, but that doesn't mean you can't enjoy the beauty of the world. Tour the vast landscapes of a National Park virtually. Make future plans to design a garden and research all of the fruit tree, vegetable plants, and flower possibilities online. Research the animals and wildlife in your area. Keep a list and compare with friends for the number, differences, and unexpected—like alligators! Plant an indoor herb garden or terrarium. Share photos of nature that you previously took via text or on social media. Create art using recyclables. Plastic caps from drink bottles come in many different colors and sizes. Design your own deck of playing cards using scrap paper.

Education Projects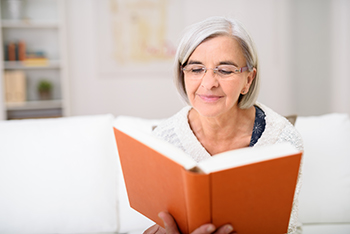 Encourage reading! Read and get others involved with reading. Form an online book club with other members of your club or family. Pledge to Epsilon Sigma Omicron (ESO) and begin an ESO group in your club! You can get free audio and e-books on various websites. Some examples are Librivox, Lit2go, and Project Gutenberg. Overdrive.com is an app for your smart phone. And finally, Open Culture, which contains more than audio and e-books, has lectures, online courses, movies, and textbooks. Even though schools and libraries are closed, we can still educate ourselves!

International Issues Projects
Advocate from home for global vaccines with Shot@Life during April. 

No-sew blankets for Operation Smile are a perfect project, even without sewing skills. No fabric? Order or ask friends and put on your doorstep. 


As members/friends clean closets and drawers collect needles, thread, small scissors etc. and, parmesan cheese containers to make sewing kits, send to women in other countries. 




Ask your local refugee agency how you can help those in your community. Provide gift cards for essentials.
Public Issues Projects
For the past several months, clubwomen have been planning and organizing events for the 2020 centennial of women winning the right to vote. The passage of the 19th Amendment is celebrated on Equality Day, August 26, 2020. Take this opportunity to look at several websites containing women's history information, such as www.nwhp.org. Type in "honorees" into the search bar on the right, and then hover over each individual's picture for a list of her suffragist activities. Some websites, including www.suffrageandthemedia.org and the Belmont-Paul Women's Equality National Monument House and Museum have short videos for your viewing pleasure.
Why You Should Join Me at Convention
by Mary Pat Marcello, GFWC Convention & Meetings Chairman

Join me at the 2020 GFWC Annual Convention! Having attended GFWC Conventions since 1990, here are my top 10 reasons for attending:
The tours GFWC offers are informative and educational, not to mention fun and a great way to add to your list of states visited.

The opportunity to get your walking in! If you're not counting your steps though, there are options to make what you want to attend more accessible.

The meals are generally better than shopping for and preparing them on your own!

The clubwomen wearing GFWC apparel at your airport. These women could become your new best friends!

The Opening Ceremony and processional of the states is always amazing.

The sessions when guest speakers share their experiences and expertise.

The platforms upon which GFWC determines its advocacy are the Resolutions discussed in Business Sessions. The Bylaws amendments are your chance to determine the laws that govern our organization.

The opportunities for both personal development and learning about GFWC programs are limited only by your plan to attend various workshops.

Friends. GFWC friends are the sisters of your heart, like-minded women who keep you on the GFWC path to leadership, education, and personal fulfillment.

And finally … my number one reason for attending GFWC Conventions for 30 years is to fully participate in the organization that has given me so much during my 40 years membership.

See you in Atlanta! Register now. The early bird rate will now be offered through June 1.
Cares & Concerns 
It is with great sadness that GFWC announces the passing of the mother of Massachusetts State President, Lynne Stader (2018–2020). Lynne's mother passed away peacefully on March 25. All cards and flowers can be mailed to Lynne Stader at 2A Old Colony Drive, Westford, MA 01886.
GFWC also regrets to announce the passing of the mother of Massachusetts Director of Junior Clubs, Martha Casassa (2018–2020). Martha's mother put up a great fight with Parkinson's Disease before she peacefully passed away. All cards and flowers can be sent to Martha Casassa at 10 Norroway Avenue, Randolph, MA 02368.
Volunteers in Action
Earlier this month we celebrated Dr. Seuss' birthday and Read Across America Day. What special projects did your club participate in? Share your clubs success story with us by emailing pr@gfwc.org to be featured on the GFWC Blog! 
Legislative Blitz April 24, Federation Day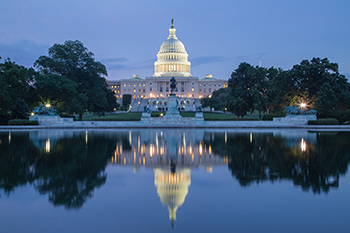 Participate in our legislative blitz to celebrate GFWC's Federation Day, April 24, 2020! Plan to have your club members call, email, or write your United States Senators and Representatives on that day and urge them to pass Miranda's Law (S. 1787 and H.R. 2793) and the 3D Printed Gun Safety Act (S. 1831 and H.R. 3265); for the most impact, have your family and friends do so as well simultaneously. And if possible, hold a virtual meeting with your members of Congress or their staff during the month of April to advocate for these bills.   
For those who have already called, sent messages through our Legislative Action Center, or even sent your own message through email, we encourage you to ensure that at least three others have done the same. You can find information sheets on these bills in the Advocacy in Action section of our Legislative Action Center. Email informational pieces as GFWC takeaways to your members of Congress and their staffers. Let's bombard legislators with requests to make two of our Brand Initiative bills into law.
WHRC Newsletter Spring Call for Articles
The General Federation of Women's Clubs has always been proud to support the brave men and women who make up the healthcare community. In 1894, GFWC established the Trained Nurses' Club of NYC, granting professionals a place to perfect and educate others on their trade. Our support for nurses only grew throughout the twentieth century as we weathered both World Wars. In both instances, clubs across the country turned over their clubhouses to the Red Cross to be used as training hubs. During WWII, GFWC helped the Red Cross recruit new nurses and raised $234,834 for nursing scholarships.
Does your club or State Federation have a story to tell about its own health care professionals or how you have supported them? Submit your story to the Spring WHRC Newsletter! Send submissions to WHRC Manager Alyssa Constad; they must be 500 words or less. Pictures are encouraged but not required. All articles must be submitted by April 9.
Kindness Starts with a SMILE
State Director's Project: Wisconsin, Michelle Munoz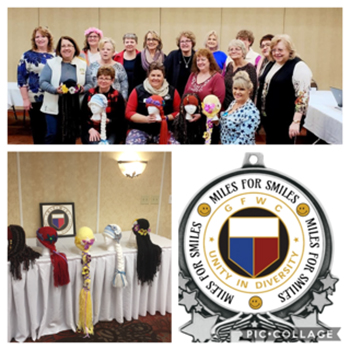 This director's focus is on Children's Advocacy, without any specific concentration on one organization over another. The tagline "Kindness Starts with a SMILE" is fitting because a simple smile can make someone's day and inspires kindness in everyday lives. Michelle has supported GFWC Partner Operation Smile for a long time. Wisconsin is currently making blankets for Operation Smile and fundraising via walking challenges throughout the state.
GFWC Wisconsin supports an organization through Children's Wisconsin called MACC Fund, which stands for Midwest Athletes Against Childhood Cancer. In February 2019, at our Winter Workshop, the Juniors were tasked to come up with a Saturday evening project for all Wisconsin members. They made character wigs for Disney's Rapunzel, Ariel (Little Mermaid), Elsa (Frozen), Moana, and Jack Sparrow (Pirates of the Caribbean) in just under two hours. All clubwomen worked together to create beautiful wigs to donate to Children's Wisconsin for their pediatric cancer unit, MACC Fund.
Michelle has always wanted to support a burn camp for children and found one through the Wisconsin Professional Firefighters Foundation. GFWC Wisconsin learned that the minimum cost to bring one child to camp is approximately $2,500. The camp brings together kids who have been affected by a burn in a fire, letting them know they are not "weird" or "strange" and there are many others—children and adults likewise—who also have been burned and have the scars.
Finally, she created a virtual fundraiser called "Miles for Smiles," which has had a lot of support. This is a virtual 5k, which entails walking, running, tread-milling, hiking, and vacuuming. Michelle is excited to continue this fundraiser through the end of her Administration. Proceeds are going to Operation Smile, St. Jude Children's Research Hospital, and WI Professional Firefighters Foundation Burn Camp.
Parliamentary Pointers
by GFWC Parliamentarian Deen J. Meloro
Two events happened recently that affect the way GFWC, as well as GFWC States and clubs, operate.
Our International President Mary Ellen Brock sent a letter to all State Presidents giving them permission to not use Robert's Rules of Order, Newly Revised when making decisions about voting. Mary Ellen told the State Presidents she trusted them to be fair and to do what is best for their members.
The second event was on March 13 when the President of the United States declared a national emergency, and on March 15 when he advised we should not gather in groups larger than ten.
The health and well-being of our members is a prime concern, and this should not be over-ridden by adherence to Robert's Rules.
During this national emergency, I would advise clubs to use the methods we have available to us to vote from home: email and snail mail, whether or not they are in your bylaws. The process would be to send the slate, as determined by the Nominating Committee, to all members and ask if there are any further nominations. This is the equivalent to taking nominations from the floor, and nominating someone is a privilege of membership. You would then send another communication with the slate, and any further nominations, and ask members to vote. Do not give members a lot of turn-around time; it's just not needed. If you have proposed amendments to the bylaws, those can be sent out with the slate. However, if there is going to be discussion on any of them, it would be better to wait to vote on them until you are in a regular meeting. If you have the email address of all or most of your members, it would save time and money to use email. Any member who does not use email should be afforded the courtesy of snail mail.
Members are in office as soon as they are elected. An Installation is really just a party, or a celebration. It is not needed to put someone in office. It's a shame that our outgoing and incoming Presidents may/are not going to be given the happy occasion to show how the club/District/State feels about them, but perhaps that can be done when regular meetings resume. You do not have to wait until face-to-face meetings begin again to have your new officers take office.
Best of luck to all our members as you deal with this once in a lifetime challenge. Feel free to call, (201) 573-1643, or email to this Parliamentarian with questions.
Marketplace: GFWC Drawstring Bag
The GFWC Drawstring is a great way to keep your objects in one convenient bag that's easy to carry to the 2020 GFWC Annual Convention in Atlanta. The GFWC Drawstring Bag is transparent, making it the perfect accessory for travel on Convention tours. Get yours for $10 in the GFWC Marketplace.
Unsubscribe from
News & Notes
Don't want to receive News & Notes any longer? Log in to your person profile on the GFWC Member Portal and uncheck "News & Notes" in the list of message types that you are currently receiving. 
GFWC
www.gfwc.org