August 27, 2020
View our Important Dates page for upcoming events and milestones.

Virtual, Remote, and Person-to-Person Communications: It All Matters 
By Karyn M. Charvat, GFWC Communications and Public Relations Chairman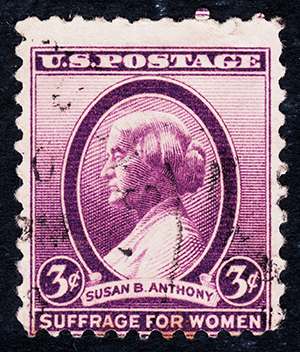 What an important day yesterday was in our history! And though I would never compare a 72-year struggle with our current COVID challenges, I have been thinking about how communications and public relations strategies must have played a huge role in the suffragists' quest to gain support and influence the vote.
Can you imagine the intricate network that had to have been in place to mobilize those efforts … for more than seven decades? One tool that was used widely by both sides of the battle was direct mail—postcards specifically. Print media was used as well! The Suffragist was a weekly newspaper started by Alice Paul and published by the Congressional Union for Woman Suffrage.
While I could do multiple articles on communications during that time, I'd rather focus on 2020. We are in such a unique place in history, one that may truly shape how our clubs communicate and do business going forward. Remotely.
Most of us agree that remote communications are not the preferred way to stay connected, but new avenues for our club members have opened up. Meetings that were previously held in the evening or on a Saturday can now be viewed by any member at the time of her choosing, if recorded. Yes, many clubs have tackled remote meetings and have "mastered" the art of Zoom!
As we embrace new technology, I urge you to continue to employ all methods of communication: social media, newsletters, text platforms, website, and direct mail. Never forget who is on the receiving end of these communications—your members. Reach out with a phone call or with a handwritten note to say you are thinking of them. For it is those members who are the real heart of this organization, our beloved GFWC! And now is the time to remind them.
Beyond Ballots: How Women Changed Politics After 1920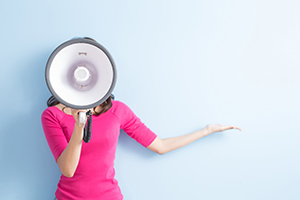 On August 26, 1920, 72 years of suffragists' activism across the nation culminated into the adoption of the 19th Amendment. The Amendment granted voting rights to a larger population than any other act of legislation in American history, and people wondered what might come next.
The first presidential election after the Amendment's adoption quickly revealed that women were not a monolith and would not vote in a bloc. The election also resulted in a lower voter turnout than anticipated, which spurred women across the country into action. Beyond the ballot box, the 19th Amendment had opened new avenues of political power and influence for women. Twenty women's organizations, including GFWC, quickly joined forces to form the Women's Joint Congressional Committee (WJCC). The WJCC helped to advocate for policy that would improve the lives of women and children. The coalition, which represented twenty million women, helped to pass legislation such as the Sheppard-Towner Maternity and Infancy Act.
Enfranchisement also meant that the women of America could have female representation in their state governments. GFWC clubwoman Nellie Tyloe Ross helped to ensure this when she became the first female Governor of Wyoming in 1925. As Governor, Ross championed government assistance for the poor, banking reform, and laws that protected female workers and prohibited child labor. Ross again made history in 1933 when she was sworn in as the first female Director of the United States Mint.
Following 1920, women also rose to power within the halls of Congress. Clubwoman Margaret Chase Smith became the first woman to serve in both houses of Congress as a member of the House of Representatives (1940–1949) and the Senate (1949–1973). Smith also became the first woman candidate to be put forth for nomination for the Presidency at a major party's convention in 1964.
Beyond electoral politics, women also continued to grow their grassroots activism after 1920, affecting policymaking from the ground up. Clubwomen such as Lilly Ledbetter continue to have a reverberating effect on the country and on legislation that pushes towards true equality for women.
Although the 19th Amendment did not enfranchise all women or close the gender gap in the United States, it helped women accomplish feats that would have otherwise been impossible. Women have voted at a higher rate than men in every presidential election since 1984. In 2019, women held nine governorships, 24 seats in the Senate, and 102 seats in the House of Representatives.
How did your club celebrate yesterday? Email PR@GFWC.org a summary and action-packed photo of how your club celebrated the Suffrage Centennial (while following local social distancing guidelines).
Cares & Concerns 
Please keep Junanita Bryant, 1982–1984 GFWC International Past President, in your thoughts. Juanita is currently fighting COVID-19, but is in good spirits. Notes and cards of support can be sent to Juanita Bryant at 905 Cedarhust Drive, Raleigh, NC 27609-5413.
GFWC extends its sympathy to Kathy Huggins, GFWC Nebraska State Director of Junior Clubs, who lost her father on August 9. Cards can be sent to Kathy at 919 Rawhide Road, Papillion, NE 68046.
GFWC is thinking of Past New York State President Rosemary Brown (2014–2016), whose husband passed away on August 7. Cards can be sent to 111 Fernbank Ave, Delmar, NY 12054.
Volunteers in Action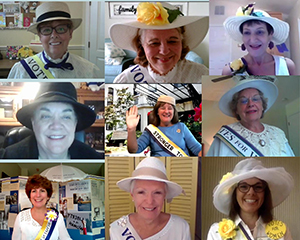 This week's GFWC Blog features GFWC Florida, GFWC Rhode Island, Salem Area Woman's Club (New Hampshire), and Clifton Community Woman's Club (Virginia). Read and comment about their celebrations of the Women's Suffrage Centennial, care packages for troops, and lunch program for a local homeless shelter.
Have a success story to tell? Share it with us by emailing PR@GFWC.org.
Registration for Three Webinars Closes Tomorrow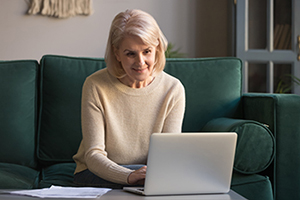 Interested in attending webinars on Leadership, Legislation/Public Policy, or Communications? Registration closes noon EDT tomorrow for Building a Leadership Toolkit, Gathering Facts & Working for Change, and Communications 101. If you're already registered, plan to attend one or more of these additional offerings:
Juniors' Special Program–Advocates for Children (September 7 at 7 pm)
Hats Off to Membership (September 8 at 7 pm)
GFWC Signature Program (September 9 at 7 pm)
Members who registered for one or more webinars during the initial offering will be sent a link on September 1 that will enable them to view those specific webinars again, without registering a second time.
Women's Suffrage Centennial Commemorative Coin  
As we continue to celebrate the centennial of women's suffrage, don't forget to purchase a commemorative coin honoring this moment! The Women's Suffrage Centennial Coin Act (H.R. 2423/ Pub. L. 116-71) directs the U.S. Treasury Department to issue up to 400,000 $1 silver coins honoring women who played a vital role in rallying support for the 19th Amendment to the U.S. Constitution. GFWC leadership and clubwomen supported the minting of a commemorative coin during the 2018–2020 Administration through action on GFWC's Legislative Action Center. Although this was not the exact bill that GFWC supported, we are proud to have been a part of getting the job done! View the coin design or purchase your own coin by visiting the U.S. Mint website. An introductory price will be in effect through September 18, 2020.
Legislative Corner
Make It Count!
Make sure everyone in your club has responded to the 2020 Census. With the coronavirus pandemic upending everything, fewer people have completed their census forms. There's still time to submit the forms before census workers begin visiting households, and there are jobs available to be a census taker. Use this link to take the 2020 Census online or from your smartphone.
With concerns about in-person contact, the bureau delayed most visits until August and has extended the deadline to complete the count until October 31. Why is completing the census so important? The census count determines the amount of federal funds your state receives for hospitals and schools, and it determines the allocation of representatives in Congress, which must be based on equal populations. Remember, all state legislatures will meet in 2021 to draw new congressional districts for the 2022 election, and every vote counts!
She Was a Clubwoman!
As the national political conventions come to a close, did you know that Eleanor Roosevelt was the first First Lady to address a National Political Convention in 1940? Roosevelt, an active member of GFWC, also encouraged the purchase of the mansion at 1734 N Street, NW, for our Headquarters in 1922, because she had recently lived across the street at 1733!
Recruitment List
Congratulations to all of the clubs who have recruited new members! We appreciate your work in recent months.
Azalea City Woman's Club – 3
Valdosta, GA
Ft. Lauderdale Woman's Club – 3
Ft. Lauderdale, FL
GFWC Emerald Coast Junior Woman's Club – 3
Panama City, FL
GFWC Woman's Club of Tallahassee – 3
Tallahassee, FL
Stone Mountain Woman's Club – 3
Stone Mountain, GA
Stones River Woman's Club – 3
Nashville, TN
Viera Woman's Club – 3
Melbourne, FL
Woman's Club of Wheeling – 3
Wheeling, WV
Arcadia GFWC – 4
Arcadia, FL
GFWC Greater Ocala Woman's Club – 4
Ocala, FL
GFWC Woman's Club of Inverness – 4
Inverness, FL
Lakeland Junior Woman's Club – 4
Lakeland, FL
Santa Rosa Woman's Club – 4
Gulf Breeze, FL
GFWC Brandon Junior Woman's Club – 5
Brandon, FL
Heritage League of Lincoln – 5
Lincoln, NE
Stuart Woman's Club – 5
Stuart, FL
GFWC Woman's Club of Port Charlotte – 6
Port Charlotte, FL
Miami Springs Woman's Club – 6
Miami Springs, FL
San Diego Woman's Club – 6
San Diego, CA
San Tan Valley Woman's Club – 6
San Tan Valley, AZ
Woman's Club of St. Matthews – 6
Louisville, KY
GFWC NPWC – 7
Clearwater, FL
North Myrtle Beach Woman's Club – 7
North Myrtle Beach, SC
The Women's Club of Odessa – 7
Odessa, DE
GFWC Tarpon Springs – 8
Tarpon Springs, FL
GFWC Woman's Club of Deerfield Beach – 10
Deerfield Beach, FL
White Mountain Woman's Club – 11
Lakeside, AZ
Townsend Women's Club – 11
Townsend, DE
Florence Woman's Club – 13
Florence, AZ
GFWC Treasure Coast Women – 14
Vero Beach, FL
Grand Haven Woman's Club – 14
Palm Coast, FL
Marketplace: Administration Pin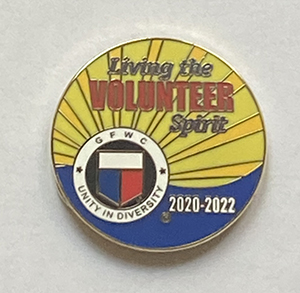 The 2020–2022 Administration Pin is now available! Join this Administration in lighting a path toward the future with this pin featuring a rising sun, a symbol of new beginnings. The front features vibrant colors and the back is magnetic for your convenience. Celebrate the start of the 2020–2022 Administration and order your pin in GFWC Marketplace.
Please note: Headquarters is operating with limited staff daily, and the Postal Service is also experiencing service delays in many communities.