Support Seniors in Your Community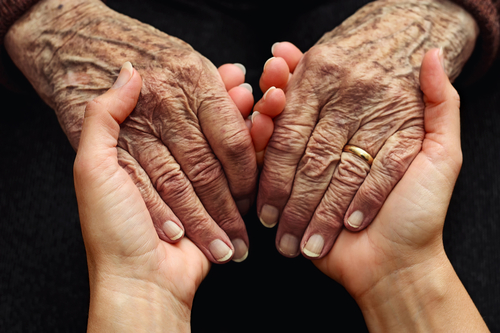 August 21 is World Senior Citizen's Day to thank seniors for their contributions, be there for them through the aging process, and recognize issues like elder abuse. Here are some ways you can observe the day:
Schedule a visit at a nursing home/assisted living facility. Quality time is an incredible gift for those who live in a nursing home. Bring a game or craft and socialize with seniors to keep them from feeling isolated.
Volunteer for a service that benefits seniors. From meal delivery programs to senior programs at your local library, there are many ways you can volunteer and make a difference in a senior's life.
It's important for seniors to maintain their physical, mental, and social engagement. You can help make that happen by planning a visit, project, or event to show the seniors in your community that you care!
How to Recruit Members This Fall
Fall is just around the corner, and it's a great time to explore new ideas to make your recruitment efforts a success!
Set a goal. Defining a realistic goal will hold your club accountable and inspire members to work towards reaching it.
Add some friendly competition. Raise the stakes and offer a prize to the clubwoman who recruits the most members throughout the club year.
Host an open house. If you create an event targeted for recruits, they'll feel less intimidated attending for the first time. An open house is a great entry point for family, friends, or neighbors who are interested in seeing what your club does.
Have a booth at a Fall festival. There's no better way to engage your community than by participating at a community event and getting your name out there. You might even create meaningful partnerships with other groups.
Try some of these ideas to encourage membership at the beginning of your club year!
State President's Project: Washington, Betty MacMaster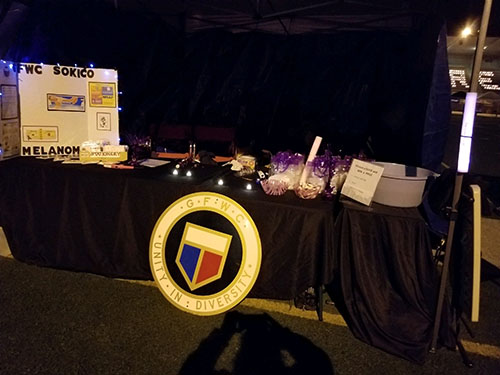 The theme during State President Betty MacMaster's Administration is: "To the World You Are One Person, but to One Person You Are the World." With this in mind, her special project is the American Cancer Society's Relay for Life. Betty has been affected by cancer and knows many GFWC Washington members have been as well—themselves, a family member, fellow clubwomen, and other friends. Betty chose the American Cancer Society Relay for Life since there are relays throughout Washington State.
Relay for Life is the signature fundraiser for the American Cancer Society. Relay is staffed and coordinated by volunteers in thousands of communities and 27 countries. Volunteers give their time and effort because they believe it's time to take action against cancer. The American Cancer Society is committed to saving lives from cancer and needs the help of clubwomen. Donations help fight all types of cancer, for all types of people, in all types of communities around the globe. Donations also fund groundbreaking cancer research, critical patient care services, education, and prevention initiatives. Each person who joins Relay for Life can take pride in knowing that they are working towards creating a world free from the pain and suffering of this disease.
During her first year as Washington State President, clubs in the state supported the Relay for Life. Hyperlinks to walks in Washington were listed on the GFWC Washington website. During the 2018 Fall Board Meeting, there was a speaker from Relay for Life and decorated luminaries in honor, support, or memory to be used at a local luminary ceremony and collected over $680 for the organization. In June 2019, GFWC Washington members walked with Betty at the South King County Relay for Life. The table was decorated with information about melanoma cancer and there was a fun game to raise money. GFWC Sokico was a Silver Sponsor and had the GFWC logo on the event t-shirt. More than $3,500 was raised in support of the American Cancer Society. GFWC Washington members continue to support Betty's special project, Relay for Life.
Visit GFWC's Pinterest account for more photos.
Parliamentary Pointers: Rights and Obligations in Voting
by GFWC Parliamentarian Deen J. Meloro
One person, one vote. No matter how many positions in an organization a member may hold, she only gets one vote. No proxies allowed.
No one can be compelled to vote. Abstentions are allowed.
No member should vote on a question in which she has a direct personal or pecuniary interest not common to other members of the organization. If you own a catering business that has put in a bid to do a banquet for the club, you should absolutely not speak to the issue or vote on the issue. However, this does not mean that a member cannot vote for herself for an office or other position, or vote for a motion in which she is mentioned.
Interruptions during voting are permitted only before any member has voted.
A member has no right to explain herself during voting.
A member has the right to change her vote up until the result of the vote is announced. After that, she can only make the change with the unanimous consent of the assembly.
If a member is in arrears in payment of dues, but has not formally been dropped from membership and is not under disciplinary suspension, she retains the full rights of a voting member.
The assembly itself is the judge of all questions arising that are incidental to the voting or the counting of votes.
Cares & Concerns
We are sad to announce that GFWC International Past President Judy Lutz (2002-2004) has passed away. In lieu of flowers, the family asks that donations be made to Canine Companions for Independence.
We send our condolences to the family and friends of Past GFWC Texas State President Bettye Green (1984-1986), who passed away. She is survived by her husband of 73 years, Harold. Her memorial service will be held on August 10 in Tahoka, Texas.
Volunteers in Action
GFWC California, GFWC High Springs New Century Woman's Club (Florida), and the GFWC Western Fairfax County Woman's Club (Virginia) are featured on GFWC's Blog.
Thank You Tuesday
GFWC August's #ThankYouTuesday theme is "New Year, New Attitude." Trying new things is great not only for your club's growth but for your personal growth too. What new things has GFWC inspired you to try? Let us know on our Facebook post!
2019 Top Ten Projects
As you start to brainstorm for new ways to serve your community this club year, read through GFWC's 2019 Top Ten Projects for incredible ideas. These projects were selected for their ingenuity and success, so implement some into your club's plans!
Review Your Personal GFWC Profile
Do you have a summer home? Make sure your Clubwoman Magazine subscription goes to the correct address depending on the time of year! Log in to the GFWC Member Portal to review your contact information and make sure it's correct.
Marketplace: Year Pins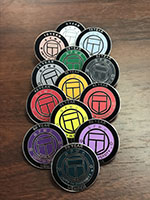 Many clubs are starting to plan for their club year. Do you have clubwomen reaching club anniversary milestones? Get them a year pin to mark their time with GFWC! Get them a year pin now to save yourself the trouble of rushing last minute to have it for their celebration. Pins are available for $5 in the GFWC Marketplace.
Subscribe to News & Notes
Create an account on GFWC's Member Portal and select the options under Communications Preferences to receive News & Notes.  Have a personal profile already? Check that the "Do Not Email" option is not checked and that the "News & Notes" is checked.