December 15, 2022
View our Important Dates page for upcoming events and milestones.
President's Gem  
By Deb Strahanoski, GFWC International President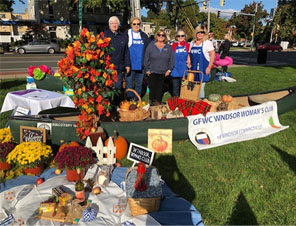 This month's President's Gem is the GFWC Windsor Woman's Club in Connecticut for their creative food drive for the Windsor Food and Fuel Bank.
In October, the GFWC Windsor Woman's Club participated in the Annual Canoe Race on the Town Green, sponsored by a local Kiwanis club. Publicity Chairman Maureen Andryuk explained the "canoe race" involved decorating and filling a canoe with food.
"The Food and Fuel Bank helps the people in our town, and with the economy the way it is, I think people need help more than ever," Maureen said.
The club was awarded three trophies for their participation, including one for the Best Decorated Canoe, as well as for the most pounds of food and money collected. In total, the GFWC Windsor Woman's Club donated 735 pounds of food and $880.
Maureen says, "the clubwomen all believe in the importance of supporting this organization and enjoy participating in different fundraising events and donation drives throughout the year." Other activities the club has been involved in include donating gift cards in November to help families pay for their Thanksgiving dinners and helping to fill backpacks with food for the organization's weekend food program.
Congratulations to the clubwomen of the GFWC Windsor Woman's Club for enhancing the lives of others through volunteer service!
2022 GFWC Holiday Open House Photos Available
GFWC Executive Committee wants to thank everyone who made the trip to Washington, DC, to share in this year's festivities. Seeing everyone and getting to visit with each of you individually was such a joy! Please feel free to peruse the photos and download your favorites on SmugMug. Wishing all good cheer this holiday season and in the New Year! 
Cares & Concerns
It is with deep sadness that GFWC announces the passing of Mrs. Alma Ruth (Dunham) Smith, past GFWC Louisiana State President (1998-2000), on December 11, 2022. Alma was a dedicated clubwoman of the General Federation of Women's Clubs. She served in positions locally, regionally, and nationally. GFWC sends its sincere condolences to her dear family and friends. To share words of comfort, please visit her Guestbook.
GFWC also extends its deepest condolences to Mrs. Susan Martin, past GFWC Tennessee President (2000-2002), former member of GFWC Board of Directors, and currently an Honorary Assistant to the International President, on the passing of her beloved husband of 53 years, Robert Neal Martin, December 8, 2022.
The Season of Giving 
By Tric Heepe, Member of GFWC Annual Giving Committee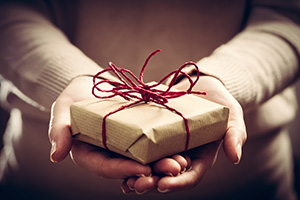 Season of Giving, second quarter of the Annual Giving Program, comes to an end on December 31.  This quarter, the first 100 donating $100 or more will receive a plantable GFWC emblem ornament.  If you have not made your 2022 donation to GFWC, it is not too late.  When you mail your Christmas cards, address one envelope to 1734 N Street NW, Washington DC 20036, and include your check with the Annual Giving Donation Form. Remember, GFWC is a 501(c)(3) nonprofit organization, and the season of giving is upon us.

The

This is the season where we count our blessings and begin to focus on 2023.  As I look at holiday card lists, I am amazed at all my valued friends from across the country and realize that without GFWC, I would not know many of them.  I am thankful for the opportunities GFWC has given me, and I look forward to meeting more GFWC sisters in 2023.  I did not just meet new people when I joined my local GFWC club; I met lifelong friends. There are no bounds to the reach of this wonderful organization. My appreciation for the organization that drives me to continue financial support to ensure that it will be here for my granddaughter.

The Annual Giving Program Committee wishes all of you good health and prosperity in whatever way you celebrate this Season of Giving.

Let's Give Them Something to Talk About: Keys for a Great Website 

By Nancy Kaufman, GFWC Communications and Public Relations Committee Member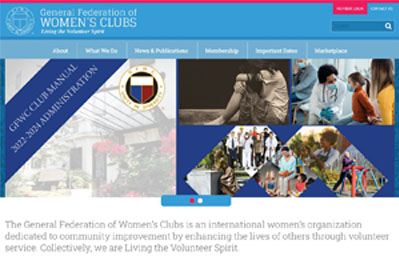 A state/club website is an efficient way to communicate ongoing information to your clubwomen and community. Frequently accessed resources, such as forms, data, calendars, and event details, can be included. Thus, eliminating the costs of duplication, postage/printing fees, and excessive e-mails. When creating or updating a website, there are key criteria to keep in mind.
First and foremost is to make your site inviting – the home page is the first thing one sees when the website is opened.  Make the reader want to know more by piquing their interest with photographs, graphics, or catchy phrases.
The second key is to know your audience – whom you are creating this website for dictates what information is included. If the goal is to recruit new members, it should be open to the public. Use tabs effectively to organize the site, so the information you want to share is readily accessible and logical.  Nothing is more frustrating than wading through a website looking for what you need. Let readers know who you are by including a brief description of your mission and goals. Share your excitement by providing evidence of your impact in community or state.
For a state website, let people know where your clubs are located.  List and provide links to either their Facebook pages and/or websites. As state president, I often field phone calls from people who saw the website and have questions about GFWC. So, include contact information on your site, whether by phone, e-mail, or a request box. Don't forget to acknowledge the GFWC connection and provide a link to www.GFWC.org!
Finally, the most important key of all  ̶  keep it up-to-date!  Timeliness is critical when you are sharing information.Holiday Season and Your Health
By Dale Fisher, 2022-2024 Health and Wellness Program Chairman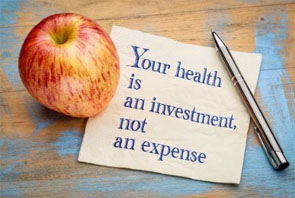 Happy Holidays! We are all familiar with the usual health and wellness resolutions of eating a healthier diet, exercising more, quitting smoking, and reducing the intake of alcohol. These are all great. However, we often find that our goals are too restrictive or unsustainable, thus resulting in failure and discouragement. You're more likely to succeed if you set goals that fit your lifestyle.

For example, be specific – I am going to lose 10 pounds, and I will devote 30 minutes, four days a week to a physical activity. Celebrate your milestones and accept that you'll encounter a setback.   You do not need to be perfect.  The occasional salty snack or piece of chocolate can help you to stay on track with your goals.

Add to your resolutions – learn something new, find a new hobby, take care of your teeth, schedule an annual checkup, reduce stress, get more sleep, and take time for yourself. Check out Making New Year's resolutions that stick, an article posted on the Mayo Clinic's website.

Consider making some Health and Wellness New Year's Resolutions for your club. Allow time for a two-minute physical fitness activity at each monthly club meeting. Publish an article in each club newsletter focusing on a healthy lifestyle topic. Develop and execute a Health and Wellness Community Connection Initiative project. Have a club program focusing on nutrition, disease prevention, or physical and emotional care. Educate members on the GFWC Affiliates that focus on health areas and lend support — utilizing the GFWC Legislation and Public Policy resources, advocate for Health and Wellness issues.

Resolve to assess the health of your club and use materials available in the GFWC Member Portal to attain your goals.

Remember, your good health is your true wealth. 

National Short Story Day 

By Donna Shibley, GFWC Writing Contest Chairman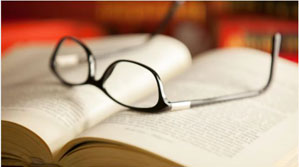 On the shortest day of the year, December 21, we celebrate National Short Story Day.
Looking back at the history of short stories, one can find examples dating back to the Middle Ages. Ancient legends, mythology, fables, and folklore can be traced back to a short form of storytelling passed down by oral tradition from generation to generation. Some of these include "The Canterbury Tales," "The Arabian Nights," "Fairy Tales" by The Brothers Grimm, or fiction by Edgar Allen Poe and Anton Chekhov.
Do you have an idea you've been meaning to turn into a story? Wednesday, December 21, is a special day to write your own short story. It doesn't have to be perfect or ready for publication, just write it for fun and see what comes of it. It could be your day for creativity and expression!
So, let's take some time to read a short story, take that leap and write a short story, and enter your work into the GFWC Writing Contest.
For more information about the writing contests, visit the GFWC Club Manual, subfolder of the "C" Resources folder in the Member Portal Digital Library.
Club Anniversaries and Gold Pin Recipients
Club Anniversaries60 GFWC Lake Mary Woman's Club (Florida)80 GFWC Fort Smith Junior Civic Club (Arkansas)100 GFWC Newport Woman's Club (Maine)Gold Pin RecipientsPatricia CypherGFWC Woman's Club of Kingsville (Texas)Mary Lou Doneski GFWC Woman's Club of Bethesda (Maryland)George Ann Hoffman GFWC Stone Mountain Woman's Club (Georgia)Vicki Holden GFWC Long Beach Women's Club (California)Fran Jones GFWC Abington Heights Civic League, Inc. (Pennsylvania)Julie Lehenbauer GFWC Long Beach Women's Club (California)Becky Sanders GFWC Stone Mountain Woman's Club (Georgia)Sylvia Woelfel GFWC Woman's Club of Kingsville (Texas)
Bylaws and Meetings – Who, What, When, Where, Why, and How
By GFWC Bylaws CommitteeEvery society's Bylaws should contain information about the types of meetings allowed and/or required.  The first section on meetings should fix the day on which regular meets are held, such as "the first Thursday of the month, except for January, July, and August."  Adding the phrase, "unless otherwise ordered by the (selected society chosen)," allows the date to be changed in unusual circumstances, such as a holiday, but only for that one meeting.  The time and place of the regular meetings should be in the standing rules for flexibility.  The power to set time and place may be delegated, but the bylaws should state who can determine.
If the society would instead set the date each time, the bylaws should provide the required notice.  To calculate the days, include all calendar days, including holidays and weekends, excluding the day of the meeting but including the day the notice is sent.
A section should set the date of the annual meeting.  This is when officers are elected, and annual reports are received from officers and standing committees.
A section authorizing special meetings should state who can call these meetings, such as the president, three officers, or the number of members nearly equal to the quorum, along with the required days' notice.  A statement that no other business except that for which the meeting is called is recommended.  If no special meetings are authorized in the bylaws, none may be called unless approved by the assembly as part of formal disciplinary procedures.
The quorum for meetings should be included.  Also stated would be if electronic meetings are allowed.  Specific rules about these meetings should be placed in standing rules.  Meetings of boards and committees are discussed in the articles of the bylaws. 
2023 Annual Convention, June 10-12, Update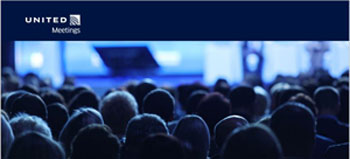 GFWC members are welcome to book hotel and flight reservations now!

The official event hotel is the Louisville Marriott Downtown in Kentucky. You can book your room here. If you prefer to call to make your reservations, please do so at the following dedicated group phone numbers: 800-266-9432 or 502-627-5045 (local).

In addition, GFWC has partnered with United Airlines for air travel. To make flight reservations online, please click on discount code ZMWZ353876. MileagePlus members earn miles for their travel when using the Meetings discount code.

You also can call United Meetings Reservation Desk Monday through Friday at 800-426-1122 for booking assistance. Booking fees are waived for Meeting reservations. International customers may contact their local United Reservation Desk.

"A Woman's Journey  ̶  Conversations that Matter" Webcasts 

On the second Tuesday of each month, Johns Hopkins Medicine convenes live discussions from 7 to 8 pm ET, with Q&A moderated by Kelly Geer Ripken, A Woman's Journey national chair. GFWC members are invited to participate in these complimentary webcasts and visit the on-demand library for past conversations.
The next one, Secret (and Not So Secret) Signs of Arrhythmia, is scheduled on Tuesday, January 10, 2023. The webcast will discuss the causes of cardiac arrhythmia, signs to watch for, and how to identify the different types of arrhythmias. You'll have the opportunity to ask questions of Hugh Calkins, MD, cardiologist and director of the cardiac arrhythmia service at Johns Hopkins. Save the date and register now!
Register Today: GFWC Advocacy Training Series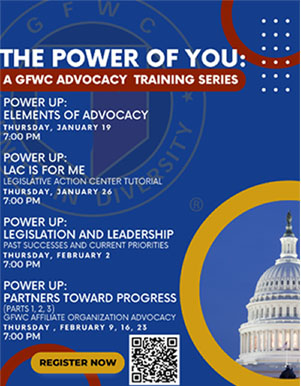 Registration for the GFWC webinar series, The Power of You: A GFWC Advocacy Training Series, is open! GFWC members will learn civic engagement strategies to influence local, state, and federal government officials. The series starts in January 2023, every Thursday at 7 pm ET, with the first one on January 19. Each episode will be 45 minutes to one hour in length with Q & A, as time allows. You can register for the entire series or single episodes of your choice. To learn more, contact Darrell Jones, GFWC Programs Manager, at DNJones@GFWC.org.
Use of GFWC Emblem for Fundraising Purposes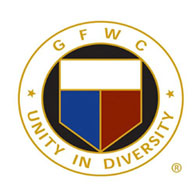 GFWC active members are granted a non-exclusive, royalty-free limited license to use the GFWC emblem to promote GFWC at club, district, state, region, and/or international levels. These may include stationery, advertising, signs, publications, forms, and/or marketing materials. The GFWC emblem may be posted on members' websites and may be linked to the GFWC website.

The GFWC emblem may only be used for fundraising purposes when expressly authorized by GFWC. For such fundraising purposes, members must describe how the emblem will be used, e.g., on a hat or T-shirt, and what the duration of the fundraising project will be. Contact PR@GFWC.org to get authorization for fundraising projects using the GFWC emblem.
GFWC
www.GFWC.org

---
If you no longer wish to receive these emails, click on the following link: Unsubscribe
---
This message was sent by General Federation of Womens Clubs using MemberSuite, Inc.
General Federation of Womens Clubs 1734 N St NW Washington, DC 20036-2990