December 3, 2020
View our Important Dates page for upcoming events and milestones.
GFWC Leadership Toolkit Now Available! 
By Shannon Bailey, GFWC Leadership Chairman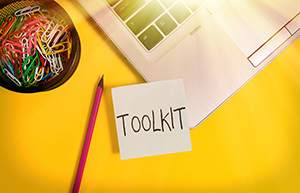 Make leadership development a priority and download the GFWC Leadership Toolkit available in the Member Portal's Digital Library (filed under "L" Resources). The GFWC Leadership Committee has developed this comprehensive resource to support you in the following three areas.
Leadership Is Personal Development
Explore topics that may serve you in your family life and professional life, as well as in your club work: powerful presentation skills, time management, goal setting and vision casting, and more. Discover your unique strengths and learn the principles of empowered wellbeing. A list of Leadership & Personal Development Resources includes recommended books, websites, Ted Talks, and podcasts with free subscriptions.
Leadership Development of Members
Learn how to identify potential club leaders, delegate responsibility, and turn members into leaders within your club, District, and State Federation. Build effective teams, set a cooperative tone, and instill a healthy club culture. A checklist is available for leadership transition so that new leaders can feel completely prepared to move into their new roles.
Club, District, and State Leader Resources
Everyone has influence and everyone can be a leader! These topics are operational, providing the tools for clubs to function well. Leaders can feel confident in running a club or State Federation thanks to information about agendas, bylaws, protocol, parliamentary procedure, officer responsibilities, and budgets. Membership topics include: hosting a new member orientation, the benefits of membership, and GFWC's history and structure. There are also resources on social media, club communications, and legislative involvement.
Pick a few topics from the Toolkit and add them to your personal leadership toolkit today. If you have a leadership role in your club, District, or State Federation, incorporate these resources into your plans and spread the word among your members. Great leaders make a difference!
Registration Open: Remote Holiday Open House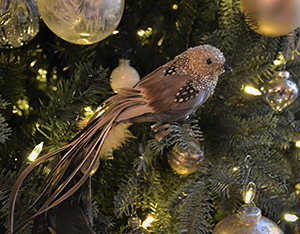 The Holiday Open House, hosted by GFWC International President Marian St.Clair, will welcome you into the historic GFWC Headquarters in Washington, DC, to experience a bit of holiday magic! Inspired by the 2020 holiday theme, It's a Wonderful World, the home's entry and entertainment areas feature a sparkling winter wonderland accented with woodland wildlife. See the holiday transformation of 1734 N Street, hear about a few of the President's special embellishments, and learn more about the history of our beautiful building.
Register through the GFWC Member Portal by December 14! After logging in, select "Events" and then "2020 Remote Holiday Open House."
Cares & Concerns 
It is with sadness that we announce the passing of Agnes Simms, GFWC Illinois Past President (1982-1984) and GFWC Illinois Director of Junior Clubs (1968-1970). Her obituary is available here.
Volunteers in Action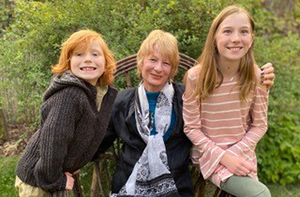 This week's GFWC Blog spotlights a Madison Valley Women's Club (Montana) member who made a 2020 Top 100 Volunteers list, as well as the work of the Norwalk Woman's Club (California), GFWC Walsenburg Woman's Club (Colorado), GFWC du Midi Woman's Club (Alabama), and The Haddon Fortnightly (New Jersey). Learn more about GFWC Montana's superstar, Mary Sedwick (pictured above), and the clubs' America Recycles Day celebration, Thanksgiving dinner food drive for children, events to honor veterans, and domestic violence prevention efforts.
Have a success story to tell? Email PR@GFWC.org to be considered for GFWC's Blog.
December 19: Give a Living Memorial to Veterans 
By Nancy Greenberg, GFWC Civic Engagement and Outreach Community Service Program Chairman
"We are forever indebted to those who have given their lives that we may be free." –President Ronald Reagan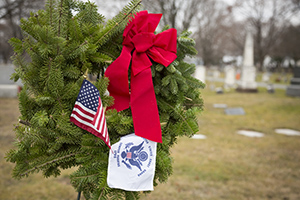 Join our nation as it celebrates National Wreaths Across America Day on Saturday, December 19, 2020. Fresh evergreen wreaths are a living memorial to veterans and their families.
According to the Wreaths Across America organization: "There is no better time to express our appreciation than during the hustle and bustle of the holiday season. Each December on National Wreaths Across America Day, the mission to remember, honor, and teach is carried out by coordinating wreath-laying ceremonies at Arlington National Cemetery as well as at more than 1,600 participating locations, to show our veterans and their families that we will never forget their service."
Clubs can support Wreaths Across America by donating to the national organization: sponsoring a $15 wreath for a veteran, signing up as a fundraising group, or placing wreaths at a local or national cemetery. If there is not a Wreaths Across America ceremony program near your club, consider becoming a location coordinator for a cemetery in your area. There is no cost to host a Wreaths Across America ceremony. You have the option of fundraising for your own program or attending a ceremony at a statehouse or state veterans cemetery.
For additional information, visit www.wreathsacrossamerica.org. On this website, you can also subscribe to the Wreaths Across America Newsletter.
The Gift of Friendship
by Sally Harper, GFWC Membership Committee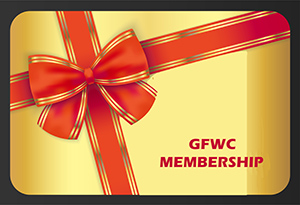 With the holidays quickly approaching, many of us are searching for a perfect gift for our families and friends. Why not invite them to join our GFWC family?
Fellowship, lifelong friendships, and fun are a large part of the GFWC experience. We have the opportunity to connect with women we might never have otherwise met. GFWC offers our members a network of women with similar interests and concerns. When attending your first meeting, you can work on projects that have positive impacts on your community while enjoying a social experience. Club projects cover everything, from domestic violence awareness, children's issues, conservation, and veterans, to name a few areas.
With current meeting restrictions, cyber clubs are forming. These clubs can open their membership to people who can only participate online, offering a place for everyone to belong. Invite someone you know to join us in Federation Friendship and share your thoughts on The Gift of Membership. This month's Facebook theme is fitting for the season!
Maximize Your Contribution 
Did you know that GFWC is able to receive donations of stock? You can maximize your contribution to GFWC and reap some well-deserved tax benefits for yourself by donating your appreciated stock. A direct transfer of appreciated stock is significantly greater than if you were to sell the shares and donate the proceeds. Donating your stock allows you to avoid paying the capital gains tax—a benefit even for those who don't itemize. And many states no longer allow for the deduction of capital gains taxes on your state returns!
To apply these benefits to the current tax year, stock transfers must be completed by December 31. Be sure to speak with your broker to learn if this is the right giving option for you. To make a stock donation to GFWC, please contact Metou Balde, GFWC's Director of Finance, today!
State President's Project: Becky Akins, Louisiana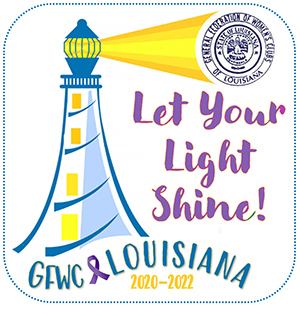 Becky's theme for GFWC Louisiana is Let Your Light Shine. During these crazy times, we all need to remember to let our light shine through volunteer service! Becky and Louisiana Director of Junior Clubs Suzanne Simons have decided that, instead of having one state project, GFWC Louisiana will focus on several different home-based projects.
Like everyone else, GFWC Louisiana has had struggles with learning and helping its members to navigate meeting remotely. But these home-based projects forge new ways for clubwomen to continue volunteering!
The first project will focus on The Louisiana Arboretum. GFWC Louisiana has already funded the building of trails for people who are disabled at this beautiful facility. Becky would like to continue supporting the Arboretum and the upkeep of these trails.
Looking ahead, GFWC Louisiana hopes to get back to face-to-face meetings and normal life. In this crazy year, Louisiana has endured hurricane after hurricane and members have persevered through it all. As State President, Becky would like to thank sisters from across the country for their hurricane relief donations! GFWC's sisterhood is so strong, whether the times are good or bad!
GFWC Marketplace: Vest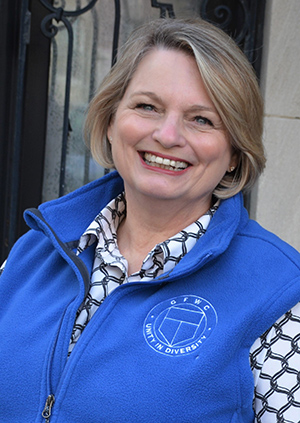 GFWC International President Marian St.Clair is sporting the newest must-have for your wardrobe! This comfy Federation blue GFWC vest is made of easy-to-wash polyester and goes perfectly over any outfit to stay warm. Wear it as an outer layer outdoors or indoors, or as an additional layer under your coat for those blustery winter days coming up! This vest is available in small, medium, large, XL, and XXL. Order yours today.
There have been reports of significant mail service delays in many communities throughout the United States. GFWC staff is processing Marketplace orders as quickly as possible, but Headquarters is still operating with limited staff onsite daily. In order to speed up processing of your order, we request that you pay for your order at time of purchase in the Member Portal. For details on mail service in your area, visit the USPS Service Alerts page.