February 4, 2021
View our Important Dates page for upcoming events and milestones.

Help Stop Teen Dating Violence This February 
By Trisha Schafer, Signature Program Committee Teen Dating Violence Advisor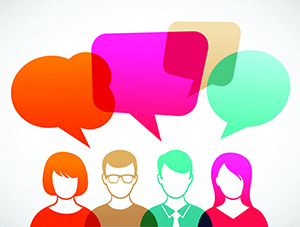 Together, we can make a difference this Teen Dating Violence Awareness and Prevention Month! Launch a Teen Dating and Education Awareness Challenge Project, if your club has not done so already. You and your club can play a critical role in preventing another teen from becoming involved in an abusive relationship or becoming an abuser.
Adolescents need a forum to seek help when coping with anxiety, bullying, anger, and other issues that today's 12- to 18-year-olds face. Teens and their parents need to know what a healthy relationship looks like and where to find resources and certified teen counselors or domestic violence, rape crisis, or sexual assault subject matter experts. The GFWC Signature Program Committee has developed a series of resources to help you promote Healthy Teen Relationships.
Visit the GFWC Member Portal's Digital Library for:
The Challenge Project General Information Flyer – available now
Healthy Relationships Rackcard – coming soon
Press Release – coming soon
All resources will be available under "C" Resources in the "Challenge Projects" sub-folder.
Reach out to your local middle and high schools, Juniorette Clubs, youth groups, Girl and Boy Scout troops, and community centers. Contact GFWC's Affiliate Organization Prevent Child Abuse America (PCAA), as well as the National Coalition Against Domestic Violence (NCADV), National Sexual Violence Resource Center (NSVRC), National Center on Domestic and Sexual Violence (NCDSV), and/or Futures Without Violence to order Healthy Teen Relationship materials. Spread the word!
Let's hear those success stories! Email PR@GFWC.org a summary of your project and how it made a difference to be considered for the GFWC Blog.
A Report From the Bylaws Committee
By Carol Habgood, GFWC Bylaws Chairman
This chairman is honored to serve with the members of the GFWC Bylaws Committee: Becky Weber (Illinois), Joyce DeCunzo (Montana), Brooke Huddleston (Louisiana), and Henri Belcher-Stack (Delaware). Parliamentarian Ida Dorvee serves as an advisor to the Committee, and Melanie Gisler serves as the GFWC staff liaison.
The GFWC Bylaws Committee corresponded via email and Zoom to set the course of the committee for this Administration. There were no new proposed amendments sent to the committee. The previous Bylaws Chairman forwarded those proposed amendments that were deferred from 2020 due to the cancellation of the 2020 GFWC Annual Convention. The current committee reviewed them and agreed to postpone consideration of them for presentation to the membership at the 2021 GFWC Annual Convention.
The committee focused its effort on preparing a proposed amendment pertaining to conducting business during a declared national or state emergency or disaster. Details were worked out via several Zoom meetings. The proposed amendment was presented to the GFWC Executive Committee. The proposed amendment will be included in the Call to Convention printed in the Spring GFWC Clubwoman Magazine.
Volunteers in Action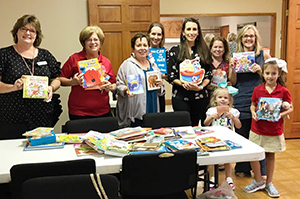 This week's GFWC Blog features the GFWC Cosmopolitan Club of Petal (Mississippi), GFWC Valamont Woman's Club (Tennessee), GFWC Woman's Club of Arlington (Virginia), and GFWC Woman's Club of Paramus (New Jersey). From creating a lending library at an area laundromat to assembling coloring packets for residents of a local care facility, knitting scarves and gloves for those in need to making thousands of face masks to prevent the spread of COVID-19, clubwomen let their creativity shine as they worked to better their communities.
Have a success story to tell? Email PR@GFWC.org to be considered for GFWC's Blog.
February 5: Success for Survivors Scholarship Application Deadline
Tomorrow is the deadline for the 2021 Success for Survivors Scholarship. Time is running out to share information with your family, friends, local agencies, and on social media. The scholarship provides survivors of intimate partner violence (IVP) with financial support as they seek higher education, made possible through generous donations from clubwomen, clubs, State Federations, and other groups. The application deadline is tomorrow, February 5, so spread the word today!
Affiliate Organization Webinars Begin with St. Jude Children's Research Hospital on February 10
Follow News & Notes and monitor the Important Dates Calendar at www.GFWC.org for updates regarding the Webinar Series.
The first Affiliate Organization Webinar will be St. Jude Children's Research Hospital on Wednesday, February 10, at 4:00 pm EST.
These webinars are presented live and will include time for Q&A. The webinars will be recorded so that you can watch the webinar at a later date if you've already registered.  The registration for St. Jude's Webinar is open and closes at noon on Monday, February 8. To register, visit Events in the GFWC Member Portal. For ongoing webinar updates, visit the Important Dates Calendar.
Share the Love of Service
By Jen Nowak, GFWC Membership Committee Member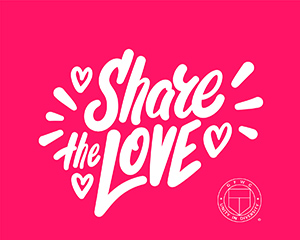 One common trait of a GFWC clubwoman is "our love to help others!" Clubs are remarkably diverse in the organizations they help and for the projects they accomplish. Project lengths vary; some are ongoing, others may last months, and some only take a week to complete. However, Done-in-a-Day Projects are growing in popularity. The key to a successful Done-in-a-Day Project is choosing an attainable goal and being extremely organized.
For example, fill a dozen gently-used purses with personal-care products for a local women's shelter. It is crucial the chairman plans prior to the event, makes detailed lists of exactly what's needed, obtains the supplies, and confirms the location can accommodate the assembly process. Ideally, inviting a shelter representative as a speaker will ensure the assembled purses are delivered.
Done-in-a-Day Projects are fun, effective, and appreciated. Plan one soon!
Inspired to Share the Love of Service? Post a comment on Facebook, and show us how much you love February's membership theme!
Tax Season Solutions From Office Depot 
Tax season is here and Office Depot has you covered with a complete line of tax solutions. Choose from forms and envelopes to software, all designed for your specific needs and to help boost your bottom line.
Visit: OfficeDiscounts.org/GFWC to shop online.
Plus, use the coupons to maximize your savings and enjoy up to $35 off with a qualifying delivery order. Hurry, these deals won't last! Coupons valid through February 9. Exclusions apply, see the coupon for details.
State President's Project: Sherri Reid, Mississippi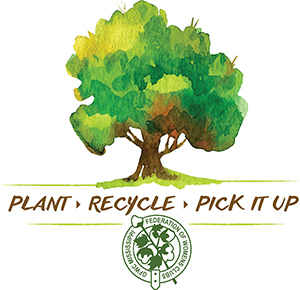 The theme for GFWC Mississippi State President Sherri Reid's special project is: Do something today that your future self will thank you for! Plant – Recycle – Pick It Up!

As a youngster, President Reid spent a lot of time outside with her father experiencing nature and reading while leaning against trees. She always enjoyed the trees in particular, and her dad taught her early on the names of the trees native to Mississippi in the woods surrounding their property.
"He taught me to identify them by the bark, the fruit, and the shape of the leaves. He taught me everything about the trees," she said. President Reid assumed everyone had that same knowledge, but learned not everyone grew up in the middle of the forest.
Throughout the years, this appreciation for woodlands fostered an awareness of the way the world is treated. Trees convert carbon dioxide into oxygen; they provide habitats and food for animals and much more. More trees need to be planted to enhance the world for the future.
President Reid believes seeing waterways, woods, and roads littered with trash–trash that is purposefully left by someone–is offensive. She hopes during the rest of her Administration people will learn about these habitats and keep areas clean by picking up bottles, plastic, paper plates, cigarette butts, and food containers. Instead of filling landfills with "stuff" that doesn't break down, everyone can recycle and upcycle to make the world a better place.
Clubs in Mississippi are doing something that will make a difference! Members are planting trees for all occasions, being creative with recycling and upcycling in their communities, adopting highways, and keeping streets picked up. President Reid asks that everyone does something their future selves will thank them for and Plant – Recycle – Pick It Up!
GFWC Marketplace: Infinity Scarf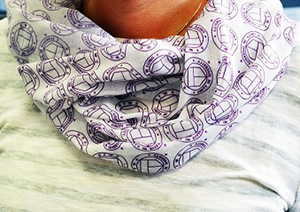 With the February chill in the air, there is no better time to pick up a GFWC infinity scarf! This soft and silky Viscose Scarf is made of lightweight and slightly sheer fabric, measures 21X70, and is seamed together to create a loop. Whether you are dressing up or down, this will be the perfect GFWC edition to any outfit! Order yours today.
There have been reports of mail service delays in many communities throughout the United States. GFWC staff is processing Marketplace orders as quickly as possible, but Headquarters is still operating with limited staff onsite daily. In order to speed up processing of your order, we request that you pay for your order at time of purchase in the Member Portal. For details on mail service in your area, visit the USPS Service Alerts page. 
GFWC
www.GFWC.org