January 26, 2023
View our Important Dates page for upcoming events and milestones.
2023 GFWC Annual Convention Registration Opens February 6  
By Phyllis Skubic, GFWC Convention and Meetings Committee Chairman

Louisville Marriott Downtown, approximately six miles from the Muhammad Ali International Airport (SDF), within walking distance to the historic Louisville Slugger Museum & Factory, the Muhammad Ali Center, shopping, restaurants and too many distillery tours to count. Reserve your room through GFWC's room block. Tour options include two opportunities to experience Churchill Downs – Home of the Kentucky Derby on Thursday evening, June 8, for the Twilight Races or Friday, June 9, for daytime races. A walking tour of the Kentucky Derby Museum, a buffet meal with non-alcoholic beverages, and multiple horse races with viewing from a balcony above the Finish Line are included.  Our private room will have a cash bar and a wagering window for those wishing to bet on the ponies.   The official Call to Convention will be distributed electronically on Monday, February 6, and placed on the GFWC website. More information on the registration process will be included in next week's issue of News & Notes.  We look forward to seeing you in Louisville to celebrate our accomplishments, collaborate on our future, and communicate with our beloved GFWC Sisters!    

Registration for the 2023 GFWC Annual Convention opens Monday, February 6.  It is my privilege as GFWC Convention and Meetings Committee chairman to share with you information about this year's convention, June 10-12, in Louisville, Kentucky. The GFWC Convention has planned a spectacular to educate, inspire, motivate, and fuel your passion for all you do in your communities.  The event hotel is the

President's Gem  

By Deb Strahanoski, GFWC International President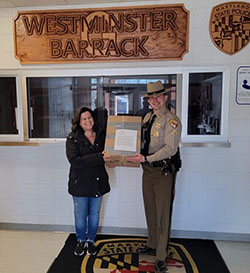 GFWC Junior Woman's Club and the GFWC Woman's Club of Westminster located in Maryland, for their joint collaboration on January 16 in commemoration of Martin Luther King Jr. Day with a "Day of Service" project.  These clubwomen spent the day collecting donations of snacks and other edible goodies to create gift boxes, which they delivered to the Carroll County Sherriff's Department, Westminster City Police, and the Maryland State Police to show their communities' appreciation for the dedicated service of our front-line workers charged with protecting local citizens.  Congratulations to the GFWC Junior Woman's Club and the GFWC Woman's Club of Westminster for all that you do as you continue to lead by example. I invite all clubs nationwide to continue sharing your good works within your communities by submitting your stories and photos to GFWC National at PR@GFWC.org.

Each month, I have the distinct honor of recognizing a local club for their exemplary service in Living the Volunteer Spirit. This month's President Gem goes to the

Region President's Projects: Advocates for Children

By Dana Jones, GFWC Great Lakes Region President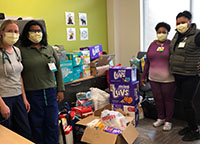 Advocates for Children. Since this can mean many different things to states, clubs, and members, it opens many opportunities to serve. Personally, I have spent many years working with young children, especially those at risk due to special needs, so advocating for children will always remain a high priority in my journey.   At the 2022 Great Lakes Region Conference, a partnership with Children's Wisconsin and their advocacy department was developed. They shared with attendees the priority of healthy medical practices and how child mental health services have become even more prevalent and important in their work. Members donated items as well as cash for Children's Wisconsin. Items included:  85+ bottles of soap, shampoo, and lotion; 100 hygiene and safety items; 90+ bottles, cups, and utensils; 30+ toys; coloring books and crayons; 90+ bath towels, blankets, burp cloths, and bibs; 70 pieces of clothing; 60 packs of wipes; approximately 1,800 diapers; 80+ tissue packs; 40+ food items; and 80+ hand sanitizers. For the 2023 Region Conference, we are developing a service project for a children's program (work in progress) as well as securing a great speaker on how attendees can support children in their own communities as volunteers. We look forward to continuing our theme, Advocates for Children, at the next gathering. Also, I plan to attend the Region State Conventions to join in the learning while supporting the Great Eight Leadership from Illinois, Indiana, Michigan, Ohio, and Wisconsin, as there will be some fun and laughter to be had.

As president of GFWC Great Lakes Region, I'm proud to say it is certainly a great place to serve as a member! The 2022-2024 Administration's theme is

State President's Project: Hearts United Raising Awareness in Iowa 

By Nancy Tabor, GFWC Iowa President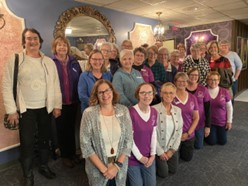 The 2022-2024 GFWC Iowa State Administration's theme is Hearts United Raising Awareness. GFWC Iowa is focusing on raising awareness of mental health issues and human trafficking. Many Iowans are affected by mental health issues and human trafficking right here in our small rural towns and cities.   The goal is to spread the message that mental health matters. The Administration hopes to raise awareness to not only remove the stigma of asking for help but also to learn the signs that someone is struggling and finding ways to direct them to assistance.  In addition, we want to spread the word that human trafficking happens every day, everywhere. Our goal is to educate people to recognize signs a problem exists and help victims rebuild their lives in positive ways. The Iowa state clubs do a good job in their own meetings. The GFWC state's overarching goal is to have clubs present a public program in these two areas by collaborating with their local agencies and sharing resources to get the message out to our communities. GFWC Iowa clubwomen have already risen to this challenge by providing informational programs at local community centers, senior centers and even joining with other clubs to cosponsor a public showing of a movie about human trafficking. Two of our clubs were featured in the December 9, 2022, issue of News and Notes and on the GFWC Volunteers in Action Blog. Many more programs have been held and are planned for the next two years.  
The Power of You: A GFWC Advocacy Training Series – Session 2 Tonight (Thursday, January 26) at 7 PM ET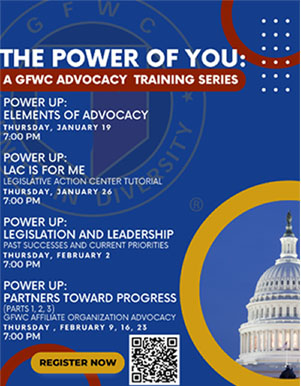 "The Power of You: A GFWC Advocacy Training Series," running every Thursday evening at 7 pm ET, from January through the end of February.  During last week's "Power Up: Elements of Advocacy" webinar, Juliet Casper, GFWC Legislation/Public Policy Committee Chairman, shared with participants GFWC's Resolutions for advocating on behalf of others, how to be a voice of many in your community at the local level, and why you're needed to amplify the messages at the national level currently before Congress. Please join us tonight (Thursday, January 26) at 7 pm ET for the "Power Up: Legislative Action Center (LAC) is for Me" webinar to learn how to subscribe to the LAC, contact your members of Congress, find and track state and federal legislation, discover how your members of Congress vote on legislation GFWC is monitoring, and more.  To register for upcoming webinars, visit the GFWC Legislation/Public Policy page.
Last Thursday, January 19, more than 200 GFWC club members participated in the first webinar for
February:  Teen Dating Violence Awareness Month (TDVAM) 
By Trisha Schafer, Signature Program: Domestic and Sexual Violence Awareness and Prevention Committee Chairman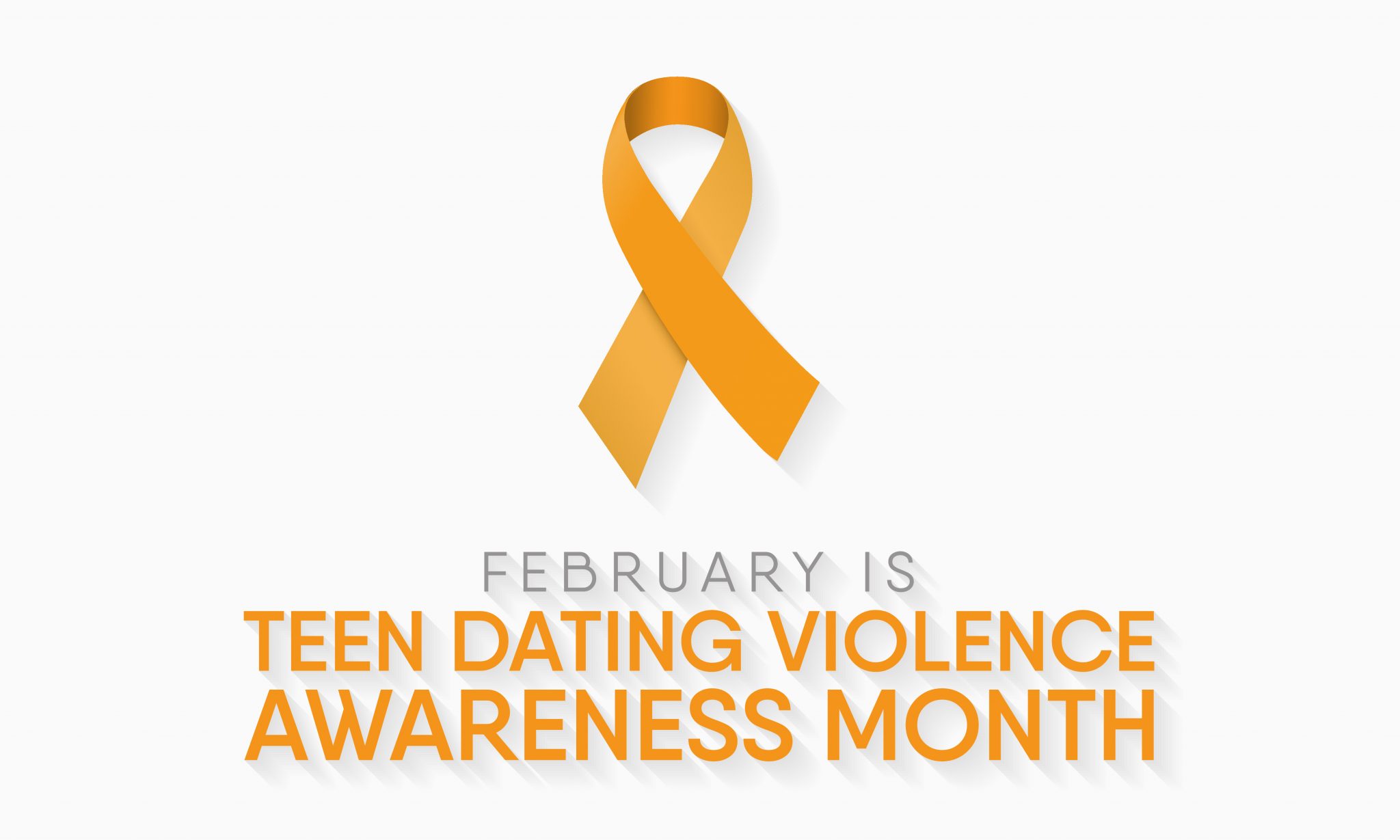 The GFWC Signature Program's public awareness spotlight for February is Teen Dating Violence Awareness Month (TDVAM). This year's theme is "Be About It." This year's campaign highlights the following:  1) Be About Education: Learning is an ongoing experience. It can be tough to know how to navigate relationships, let alone know what makes a relationship healthy or unhealthy. 2) Be About Engagement: In-person classes on campus after years of virtual school or work may be challenging. Students might be in a situation where they or someone else needs help. Think and practice ways on how you would safely engage in different scenarios relating to dating and campus life. 3) Be About Online Safety: It can be hard to find a balance between online and offline safety. Avoid connecting with suspicious profiles. If the person you matched with has no bio, linked social media accounts, and has only posted one picture, it may be a fake account. Read "Online Dating and Dating App Safety Tips," created by the Rape, Abuse & Incest National Network (RAINN).   4) Be About Empowerment: Empowerment means you have power and control over your own life. When you seek out ways to empower one another, everyone benefits. You are actively participating in your own life by creating a better sense of community for yourself and others. The following are key action dates for your club to help: Feb. 1-28: Use #TDVAM23 on all your social media posts and follow Love is Respect's Instagram Live events. Feb 6-10: Respect WeekFeb 7: "Wear Orange Day," show your support for teens and young adults in your community. Let's use our GFWC voices through social media and other platforms to advocate for "Be About It."  To learn more about TDVAM 2023, visit Love is Respect.
When is a Picture Worth 1,000 Words? 
By Karen Kaler, GFWC Photography Contest Chairman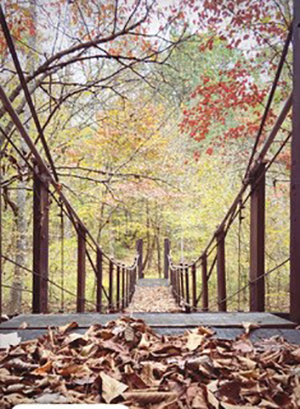 The World In Pictures ContestThese photographs showcase the people, places, and things at home and around the world that impact our lives in a meaningful way, as expressed in these three categories: • Our World Up Close – create a visual that offers a novel viewpoint or a macro image that takes the viewer into a whole, new, tiny world. Macro photography creates photos of small items that are larger than life.  Some common examples are bugs or parts of flowers. • Natural Wonders – Use wide angles, panoramas, or changeable landscape images to showcase mountains, meadows, sandhills, rivers, waterfalls, oceans, deserts, or any other magnificent vista. • Reflections – Feature a setting, situation, or landmark that brings back poignant memories or captures a fleeting image reflected in the glass, water, or other mirrored surface.GFWC Living The Volunteer Spirit ContestThese photographs capture the special moments in the lives of GFWC clubwomen as they meet, plan, advocate, volunteer, or celebrate in groups or one on one. For contest rules and waiver forms, please consult the GFWC Club Manual located under "C" directory within the GFWC Resource Library. The cutoff date for all entries is May 15, 2023. You can contact Chairman Karen Kaler at 952-237-6020 or at Karenkaler0505@gmail.com.

When is a picture worth 1,000 words? When the photo makes a statement, gains attention, or gives insight into a shared experience, that's when.   The GFWC Photography Contest encourages members' artistic expression and visual storytelling. You don't need an expensive camera to take great pictures! Today's cell phones offer a way to take creative pictures that are contest worthy. Photos must have been taken between January 1 to December 31, 2022. All photography entries must be submitted to the state competition for judging. Clubs should not send to GFWC Headquarters.

Retaining Members: Tips to Keeping the Sparkle

By Linda Kreussling, Membership Committee MemberWhat do you do about club members you last saw a while ago, or who have just faded away from club work? Every club has members like this, but do club members even realize this is happening?  Look on your club directory and find the member(s) who fit into these criteria. How can we reengage them to feel part of the club? One suggestion is to form a committee that will contact these members to find out why they are no longer attending meetings or volunteering at community events. The chairman should follow up with the president by calling them directly to extend an invitation to join the volunteer efforts. Special attention can be made to allow them to feel connected to the club. A simple phone call, text, or email can go a long way to making members feel needed. Ask them for suggestions to make that connection happen. A volunteer project with a special affiliate close to their hearts could do the trick and gives them a voice in the club project calendar. We all want to feel as though we have a say as to what the club is participating in instead of all the decisions being determined by a few.  Making existing members feel needed is as simple as asking them to join in a project or be a greeter at the door, giving leadership roles to strengthen the organization, or even suggesting she chair a program for a club meeting.  Feeling part of the decisions, making friends while volunteering, and knowing that you are making a difference in our communities is the driving force that keeps membership retention strong, so we all sparkle and shine in our grassroots volunteer efforts.

New Strategic Planning Resources

By Susan Gettys, GFWC Leadership Committee Chairman Does your club have a process for developing and revising a strategic plan? If not, how do you know where you are going and how to reach your goals? A strategic plan is a roadmap to communicate your club's path to success. Without a strategic plan, the club has no guidance or direction to help achieve its goals.   As a strategic plan is developed, club members will go through the process of identifying the club's long-term goals and devising the steps needed to accomplish these goals. A strategic plan maps the future of the club through creative thinking and team building.   The process of creating a strategic plan creates leaders by involving them in communicating and analyzing the big picture – the perspective – of the club's future. Once the plan is developed, communicating information to the entire club will aid in bringing everyone on board with the plan. Build these communication strategies into the plan, along with methods of evaluating the effectiveness of the plan. New resources have been added to the GFWC Member Portal to assist you in Strategic Planning. Go to "S" and look for "2022-2024 Strategic Planning Toolkit." The following three tools, located in this toolkit, have been developed to guide you through the Strategic Planning Process: 1) Developing a Strategic Plan Overview; 2) Facilitator Script and Slide Deck – Mapping Out a Club Strategic Plan; and 3) Zoom and Re-zoom Team Activity – author, Danielle Beck. Utilizing these tools will set your club on the path to developing its own roadmap to success.

Club Anniversaries and Gold Pin Recipients

50GFWC Woman's Club of Edgewater Park (New Jersey) GFWC Howell Woman's Club (New Jersey)60GFWC Woman's Club of Old Tappan (New Jersey) GFWC Montville Township Woman's Club (New Jersey)70GFWC East Brunswick Woman's Club (New Jersey) GFWC Suburban Woman's Club of South Plainfield (New Jersey)75GFWC New Milford Woman's Club (New Jersey)90GFWC Woman's Club of Newton (New Jersey) GFWC Jefferson Township Woman's Club (New Jersey)95GFWC Woman's Club of Ramsey (New Jersey) GFWC Franklin Woman's Club (New Jersey) GFWC Woman's Club of Newton (New Jersey)100GFWC Women's Club of Wenonah (New Jersey)105GFWC Woman's Club of Spring Lake (New Jersey)110GFWC Woman's Club of Westville (New Jersey)115GFWC Porch Club of Riverton (New Jersey) GFWC Woman's Club of Ridgefield (New Jersey) GFWC Women's Club of Caldwell (New Jersey)Gold Pin RecipientsPatricia Honts GFWC Botetourt Town & Country Women's Club (Virginia) Donna Henderson GFWC Botetourt Town & Country Women's Club (Virginia) Mary Rowan GFWC Woman's Club of Enfield (Connecticut) Florence Pederson Illinois Antioch Woman's Club (Illinois)

Important Update to GFWC Member Portal Login Starting February 3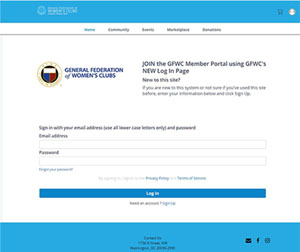 Legislative Corner

To encourage participation in the democratic process, this monthly column aims to inform members about current legislation and programs that are germane to the GFWC Resolutions. It also highlights important actions of Congress and the White House and provides follow-up information about GFWC Legislative Action Alerts.National Human Trafficking Prevention Month January is proclaimed the National Human Trafficking Prevention Month. The White House National Action Plan to Combat Human Trafficking directs federal agencies to combat human trafficking, conduct research to better address its root causes, and strengthen survivors' access to services, including affordable housing and trauma-informed care. For example, through the reauthorization of the Violence Against Women Act in March 2022, Tribal courts' jurisdiction has expanded over non-Native sex traffickers on Tribal lands. The Bureau of Indian Affairs has new authority to help investigate human trafficking as an underlying cause of missing and murdered American Indian and Alaska Natives.  Clubwomen have been learning more about the signs of human trafficking, and Hope for Justice is now a GFWC Affiliate. In 2022, GFWC joined a coalition of anti-trafficking and anti-exploitation organizations to support passage of the Trafficking Victims Prevention and Protection Reauthorization Act and the Abolish Human Trafficking Reauthorization Act of 2022. Cindy Dyer, the new Ambassador-at-Large to Monitor and Combat Trafficking in Persons has been confirmed by the Senate after nearly two years without permanent leadership in this position. Remember to share the National Human Trafficking Hotline: 1-888-373-7888.  National Stalking Awareness MonthJanuary is also National Stalking Awareness Month. Studies show that more than 3 million people aged 16 or older are victims of stalking on an annual basis in the United States. The VAWA 2022 reauthorization law increases resources and support for law enforcement to investigate and prosecute stalkers and offenders of gender-based violence. It extends legal protections for survivors as well as access to traditional housing when they flee unsafe homes. VAWA also calls on the Attorney General to develop a national strategy to address the rising rate of cybercrimes, including cyber stalking. The White House Task Force to Address Online Harassment and Abuse, which is co-chaired by the Gender Policy Council and the National Security Council, is to coordinate a federal approach to preventing and addressing technology-facilitate gender-based violence. The Task Force is producing recommendations for state governments, technology platforms, schools, and other public and private entities to combat cyberstalking and other online abuses.  GFWC 2022-2024 Board of Directors heard from Gender Policy Council Executive Director Jennifer Klein in January 2022 and from Rosie Hidalgo, Senior Advisor on Gender-Based Violence and Special Assistant to the President at the White House Gender Policy Council in August 2022.  The National Center for Missing & Exploited Children manages the CyberTipLine and just announced its new resource, Take It Down, which is a free service that helps minors, under the age of 18, remove nude, partially nude, and sexually explicit images or videos of themselves from unencrypted online platforms. This resource is available at https://takeitdown.ncmec.org. Minors will continue to be encouraged to make a CyberTipline report or report to the platforms directly using the instructions we provide at www.missingkids.org/IsYourExplicitContentOutThere. The site includes a robust Frequently Asked Questions (FAQ) page. Users can remain anonymous while using the service and, as the site uses hash values, users won't have to send images or videos to anyone. This tool is intended for global use and while the launch will only include English and Spanish, other languages will be added in the future. Individuals over age 18+ can use https://stopncii.org to request the removal of non-consensual intimate images/videos.U.S. Strategy on Global Women's Economic SecurityOn January 4, the U.S. Department of State, Office of Global Women's Issues, and the White House Gender Policy Council officially launched the U.S. Strategy on Global Women's Economic Security. GFWC leadership was invited to watch the announcement aimed to create a world in which every person has equitable opportunities for job placement, advancement, quality of life, and leadership.  GFWC has a major role to play in civic engagement. You can learn more by joining the GFWC Legislation/Public Policy Committee as we present a webinar series, The Power of You: A GFWC Advocacy Training Series, scheduled every Thursday evening at 7:00 PM ET, which started last Thursday, January 19, running through February. Space is still available to participate in tonight's Power Up: Legislative Action Center (LAC) Is For Me training. Together We Advocate for Those in Need!

The new 118th Congress (2023-2024) convened January 3, and legislative leaders are making committee assignments and preparing an agenda for the new House of Representatives and Senate. The President's State of the Union Address is February 7, and the Administration's FY 2024 proposed budget will be released shortly thereafter.  The FY 2023 Omnibus Appropriations bill signed by President Joe Biden on December 29, 2022, provides federal funding for the fiscal year ending September 30, 2023. GFWC joins the National Task Force to End Sexual and Domestic Violence to celebrate this bipartisan appropriations bill which provides the highest ever funding level for the programs authorized by the Violence Against Women Act (VAWA). Advocacy efforts in 2023 will likely focus on maintaining this high level of funding to meet the needs of survivors of domestic violence and sexual assault, as well as strengthen education and prevention programs.   
GFWC
www.GFWC.org