July 21, 2022
View our Important Dates page for upcoming events and milestones.
Show Me the Money!
By Beth Smith, GFWC Community Impact Program Chairman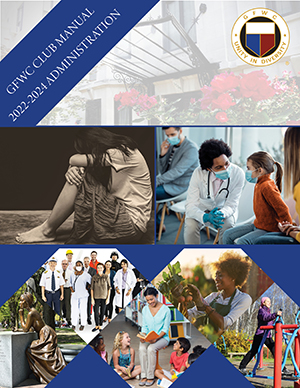 Did you know your club could be awarded $2,500? It's true! At the end of this Administration, one club from each of the five state categories will receive the National Community Impact Program Award at the 2024 GFWC Annual Convention in Chicago, Illinois. That seems like a long time away, but it will be here before you know it!
Here are a few ways your club can get started bringing home the cash:
Select a grassroots project in your community that requires community partnerships, additional funds, and planning implementation. Clubs can also select a Community Connection Initiative from one of the Special Program Areas and/or Community Service Programs as noted in the GFWC Club Manual.
Create a project plan that may include a goal statement, funding sources, media plan for promotion, and project timeline.
Complete the Award Entry Form found in the GFWC Club Manual. Use the entry form as a guide in documenting your project progress to make the form completion easy. Deadline for entry to your state chairman is March 1, 2024.
Find all the information your club needs to help you select a project and document your progress in the Community Impact Program Award section of the GFWC Club Manual, located in the "Club Manual" subfolder of the "C" Resources folder in the Member Portal Digital Library. Your club can also report annually the work done on the project in the appropriate Community Service Program or Special Program Area as a bonus. Get started today on a community impact project…ready, set, go!
Annual Giving vs. Capital Campaign…What's the Difference?
By Shelli R. Fehr, Annual Giving Program Chairman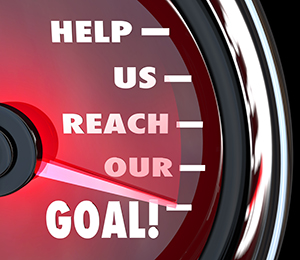 GFWC's new Annual Giving Program is an exciting way for membership to give to GFWC, but the program differs greatly from GFWC's Capital Campaign, which ended June 30.
GFWC's Capital Campaign had different iterations throughout its five years in place, but the goal for every year was the same—to raise money for the historic GFWC Headquarters. This campaign successfully raised more than $1 million for essential building repairs to 1734 N Street NW in Washington, DC.
Enter the GFWC Annual Giving Program! This long-term plan was established to easily allow donors to make weekly, monthly, or annual contributions to those GFWC areas they care about most. The donor decides where their donation goes by indicating the desired amounts on the Annual Giving Donation Form. All GFWC's restricted and unrestricted funds are listed on this form—stay tuned for next week's News & Notes for additional details about the form.
Once a donor has made their donation(s) and completed the form, their funds will be tracked and added to all their contributions each successive year. Recognition is given when a donor's cumulative giving reaches established amounts. More detailed information about these recognition levels can be found in the Annual Giving Program section of the Club Manual, which is in the "Club Manual" subfolder in the "C" Resources folder of the Member Portal Digital Library.
It's time to Honor the Legacy, Inspire the Future. Give to your special GFWC areas today!
Volunteers in Action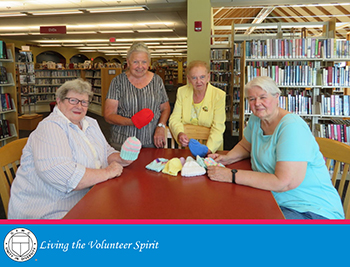 This week's GFWC Blog features GFWC Glendale Woman's Club (Arizona) and GFWC Windsor Woman's Club (Connecticut). Read how clubwomen with the GFWC Glendale Woman's Club organized a Sewing Basics 101 class for area children and how the GFWC Windsor Woman's Club donated handknit baby hats to Ukrainian refugees.
Have a success story to tell? Email PR@GFWC.org to have your club project considered for the GFWC Blog.
The GFWC Boilerplate: An "Elevator Speech" for Written Communication 
By Hope Royer, GFWC Communications and Public Relations Committee Member
For those of us not familiar with print media jargon, a boilerplate is an "about us" statement that provides journalists with a brief, consistent overview of what a company or organization does. GFWC's boilerplate tells who we are, what we do, and why we do it. Boilerplates are inserted at the end of a press release, providing the reader with additional details that support and explain the organization, its brand, and the goals of the press release. Information about submitting press releases is included in the Communications and Public Relations section of the 2022-2024 GFWC Club Manual, which can be found in the "Club Manual" subfolder within the "C" Resources folder of the Member Portal Digital Library.
Be sure to include the following GFWC boilerplate in your club's communication strategy:
"The General Federation of Women's Clubs is a unifying force, bringing together local women's clubs, with members dedicated to strengthening their communities and enhancing the lives of others through volunteer service. With nearly 80,000 members in affiliated clubs in every state and more than a dozen countries, GFWC members are community leaders who work locally to create global change by supporting the arts, preserving natural resources, advancing education, promoting healthy lifestyles, encouraging civic engagement, and working toward peace and understanding. For more information, please visit www.GFWC.org or call 1-800-443-GFWC (43392)."
Don't Miss: 2022 GFWC Annual Convention Photos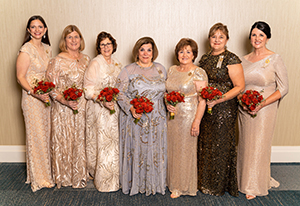 The 2022 GFWC Annual Convention in New Orleans, Louisiana, was a wonderful celebration of the volunteer spirit that we won't forget any time soon! You can keep the good times rolling by downloading photos from this exciting occasion to keep as your very own to look back on fondly for years to come. Thanks to our Official Convention Photographer Laura Bergman with LoloB Designs, GFWC can offer you many professional-quality photos of Convention at no cost. To view these photos, visit our 2022 GFWC Annual Convention photo album. Click on the arrow in the lower right corner of each photo to download individual images. To download an entire folder, click the arrow in the upper right corner of the screen. You will be prompted to enter your email address, which you will need to verify by clicking on a link when receiving an email. After doing so, you will receive a second email with an option to download the entire photo album. In addition to this free album, visit LoloB Designs to purchase other photos from the event.
Stay Tuned for 2020-2022 Administration Reports 
The 2020-2022 Administration Reports will soon be available! The reports will be available for download on August 1 from the "A" Resources folder of the Member Portal Digital Library. Follow News & Notes for more information about this valuable resource.
Register Now: GFWC's Sparkle Soiree 
Saddle up for a GFWC Junior weekend in Nashville, Tennessee! Register by August 1 to join GFWC Junior Director Katie Moydell for a sparkling good time on a fun and inclusive "volun-tour" from February 2-5, 2023. All clubwomen, family, and friends are welcome to attend this exciting event.
In addition to various enjoyable activities, attendees will be "sharing their sparkle" with Monroe Harding, a local nonprofit. This organization works to ensure that youth in the foster care system and other vulnerable young people build a solid foundation of strengths that position them for success in adulthood.
For more information about this event and how you can support Monroe Harding, visit www.gfwcsparklesnashville.com.
Club Anniversaries
50th
GFWC Big Rapids Inc. (Michigan)
70th
GFWC South Boston-Halifax Junior Woman's Club (Virginia)
GFWC Lakewood Women's Club (California)
80th
GFWC Junior Women's Club of Barnesville (Ohio)
90th
GFWC City Federation of Women's Clubs of Waxahachie (Texas)
GFWC Rural Woman's Study Club (Iowa)
100th
GFWC Blytheville Woman's Club (Arkansas)
GFWC Woman's Club of Rock Springs (Wyoming)
105th
GFWC Bangor (Pennsylvania)
125th
GFWC Clover Club of Kaufman (Texas)
GFWC Menominee Woman's Club (Michigan)
GFWC Shakespeare Club of Waxahachie (Texas)
GFWC Marketplace: Folder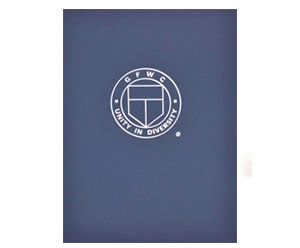 The GFWC folder is a great way to store all your essential information about GFWC! The beautifully crafted folder is letter sized and features a portrait orientation, GFWC emblem foil stamped in white on the front cover, standard business card slot in right pocket, and two 4 1/4″ v-split pockets. GFWC's Facebook, Twitter, and website are featured on the back cover to help members find GFWC online. Order yours today.
For information on mail service in your area, visit the USPS Service Alerts page. To speed up processing of your order, we request that you pay for your order at time of purchase in the Member Portal.
GFWC
www.GFWC.org