July 23, 2020
View our Important Dates page for upcoming events and milestones.
Sign Up for the July 27 Webinars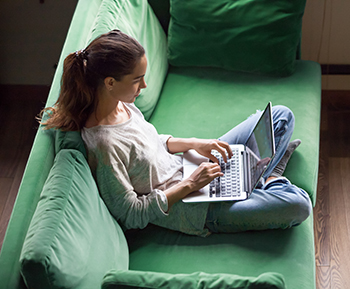 Registration for GFWC's next two webinars on Monday, July 27 closes on Friday, July 24 at noon! Even if you're unsure of your schedule, register now so that you don't miss out:
Communications 101: From Club to Crisis and Everything in Between

July 27, 7 p.m. EDT 
This webinar is three mini workshops covering the critical components of an integrated communications strategy.
Juniors' Special Program: Advocates for Children

July 27, 8:30 p.m. EDT

Learn how to advocate for children in your community through programs, educating your clubs about advocacy, and the new focus for 2020–2022!
Register today for these two webinars by logging in to the GFWC Member Portal, as well as the two webinars on August 3: Hats Off to Membership and GFWC Signature Program. Once registered, you'll receive an email confirmation at the address attached to your Member Portal profile. For the best experience, please do not forward your registration to others; it corresponds specifically to your email address.

 Operation Smile: Caring Never Stops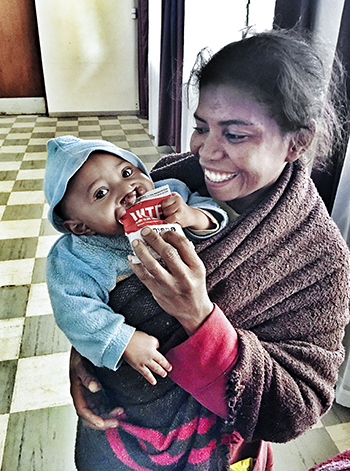 Around the world, Operation Smile is keeping its promise of caring for children and their families, working to keep people safe and healthy amid the COVID-19 pandemic.
The organization normally provides life-changing cleft surgery and care to children around the world, but it decided to postpone surgeries as the virus spread in early March.
Operation Smile has responded by helping front-line health workers stay safe, nourished, and empowered to better serve their patients by providing life-saving supplies and equipment as well as remote training to bolster their response. It's also providing nutritional assistance, hygiene kits, and virtual health services to support people and their health needs.
In places like Nicaragua and Colombia, patients who have received surgery are being connected with virtual speech therapy and psychosocial services over the internet and phone. This care is critical to patients' social and emotional development and wellbeing.
Innovative teams in places like Madagascar and India are providing essential direct relief for patients and families who have been affected by lockdowns. Amid dire food and sanitary supply shortages, Operation Smile teams have assembled packages that provided hundreds of families with enough staple foods and hygiene products to last for two to three weeks.
In Madagascar, teams are also distributing nutritive peanut paste to malnourished patients so they can continue to grow healthy for when it's safe to resume surgery.
In places like Vietnam and Italy, conditions have improved to a point where surgery has resumed safely. In Morocco, Nicaragua, and Colombia, our year-round care centers have reopened to provide non-surgical care with extensive precautions in place.
Globally, volunteers and staff are letting patients know that once it's safe to do so, Operation Smile will be there for their cleft care needs as they were before the pandemic.
Cares & Concerns 
It is with sadness that we announce the passing of GFWC New York Past State President (1998–2000) Jane Barber. She had been an active member of the Walden Woman's Club from 1953–2020. Condolences may be sent to her son, Scott Magill: 39 Union Street, Montgomery, NY 12549.
Volunteers in Action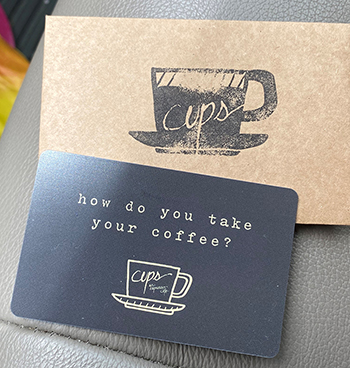 This week's GFWC Blog features GFWC Mississippi Florentine Evening Club and the Women's Club of Farmingdale (New York). Read and comment on their gifts for ICU nurses and music award.
Have a success story to tell? Share it with us by emailing PR@GFWC.org.
The Great American Outdoors Act 
This week, GFWC asked our Legislative Action Center subscribers to take action by contacting their members of Congress in support of the Great American Outdoors Act. The bipartisan bill changes the funding formula for the Land and Water Conservation Fund (LWCF) which was created to help preserve, develop, and ensure access to public outdoor recreational facilities. It would provide an automatic funding source to add land and resources for national parks, wildlife refuges, and state and local parks, and offer states and local communities the resources to conduct long-range planning with greater certainty. Thank you to those who took action on the first Legislative Alert of the 2020–2022 Administration. Find the Fact Sheet posted posted here in the Legislative Action Center.
If you haven't subscribed to the Legislative Action Center, it's not too late! Use this link to subscribe today so that you can receive legislative action alerts and join our advocacy efforts.
Help the Capital Campaign Reach the Finish Line

GFWC is into the home stretch as the 2020–2022 Administration begins the final leg of the "Campaign for the Future!" In our dash to the finish line, we are racing towards a spectacular finale and celebration of the 100th Anniversary of GFWC's guardianship of 1734 N Street NW, Washington, DC. Every member can stake a claim of pride and proprietorship in our beautiful and historic Headquarters, linking arms with past GFWC sisters.
Consult the Capital Campaign section of the Club Manual for more information about the "Run for the Roses" and the special recognition levels for contributions received during this Administration. The Club Manual is available under "My Digital Library" in the Member Portal.
Johns Hopkins Webinar on Lyme Disease August 11
Johns Hopkins Medicine A Woman's Journey continues with its monthly webcast series, "Conversations that Matter" in August. This free series, which happens the second Tuesday of each month, features Johns Hopkins Medicine experts presenting the latest information on a variety of topics. The second in the series presents a timely discussion about Lyme disease.
Please tune in Tuesday, August 11 to hear from John Aucott, M.D., Associate Professor of Medicine and Director of the Johns Hopkins Lyme Disease Clinical Research Center to discuss this elusive and devastating disease and the newest treatments available. Although the webcasts are free, registration is required. Register now.
Hertz Discounts for GFWC Members 
Hertz locations around the world are open and available to serve GFWC members with every day savings of up to 25%. You and your club can expect the same high level of service and reliability, including new initiatives such as "Hertz Gold Standard Clean" sanitization protocols to provide additional safety in response to the COVID-19 pandemic. All operations, vouchers, reservations, promotional offers, and customer and loyalty programs are also continuing as usual. For more information, please visit www.hertz.com/drivingforward.
Marketplace: Folders 
Get organized for the upcoming club year! The GFWC Marketplace has folders in red and blue to keep all of your essential information about GFWC and your club in order.
GFWC Headquarters has a limited number of staff onsite each day while Washington, DC is in the initial phase of reopening in response to the COVID-19 pandemic. Your order will be fulfilled as soon as possible.