July 30, 2020
View our Important Dates page for upcoming events and milestones.
Two Final Summer Webinars on August 3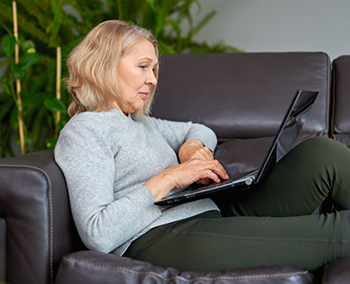 Our summer webinar series will wrap up on August 3! Register by tomorrow, noon EDT for these two webinars so that you don't miss out:
Hats Off to Membership
August 3, 7 p.m. EDT
Stay engaged with members under current circumstances. Utilize GFWC contests to grow your membership base, and connect with GFWC and your state resources. These topics will all be covered during this webinar. Let's celebrate the volunteer victories every day!
GFWC Signature Program: Domestic and Sexual Violence Awareness and Prevention
August 3, 8:30 p.m. EDT
Learn how to increase awareness of and help prevent the widespread occurrence of domestic abuse and violence against women in communities across the nation. This webinar will discuss working with national domestic violence networks and various established programs, supporting existing activities, and initiating educational opportunities for club members and local citizens. The programs in each of GFWC's eight focus areas will also be outlined: Intimate Partner Violence, Child Abuse, Teen Dating Violence, Campus Sexual Assault, Elder Abuse, Violence Against Native American Women, Military Sexual Assault, and Human Trafficking for Sexual Purposes.
Register now for these two webinars by logging in to the GFWC Member Portal. Once registered, you'll receive an email confirmation at the address attached to your Member Portal profile. For the best experience, please do not forward your registration to others; it corresponds specifically to your email address.
Suffrage at 100: Get Out the Vote
At the June 1920 Biennial Convention, two months before the 19th Amendment was ratified, President Ione Cowles reminded the clubwomen of their "grave new responsibilities" that would accompany the right to vote. As women looked toward the future, they took their new civic responsibilities seriously, and recognized the need to participate and educate themselves and others about their nation's democratic process.
President Cowles professed that "it is not enough simply to acquire the right to vote. There upon hangs the necessity for the intelligent and consistent use of this vehicle of expression of the people of a free country." That year, GFWC's American Citizenship Department embraced the new slogan "Every Club a Training Ground for Citizenship." GFWC embarked on a mission to ensure that women fully participated in their rights as citizens by ensuring that they were educated about their new civic duty.
During the 1920 presidential election, Americans were unsure what to expect of the country's newest voting bloc. Despite predictions for record turnout, only 49% of those who were eligible cast their votes. The disappointing turnout spurred the League of Women Voters to organize the first female-focused Get Out The Vote (GOTV) campaign. GFWC quickly joined in the efforts, forming election-day programs and "how to get out the vote" guides for clubs.
While GFWC's dedication to citizenship has never wavered, historical circumstances have shaped our programs and motivations. In 1952, International Past President Sara Whitehurst helped to introduce a GOTV program through a new Americanism Campaign. Whitehurst penned that "as the world watches, especially the Communists, to see if apathy dominates the people of the United States, a vote of all eligible voters … would be as effective as military and civilian defense measures in case of an attack."
In 1995, GFWC continued its legacy by launching the Women's Vote '96 campaign in response to previously low women's voting numbers and to "ensure that women's voices are translated into votes next November." Whatever the motivation, GFWC still strives to ensure that women's voices are counted, heard, and acted upon.
Cares and Concerns
GFWC extends its sympathy to GFWC Massachusetts State President Donna Shibley whose mother, Beverly A. Moraski, has passed away. Please keep Donna and her family in your thoughts.
Volunteers in Action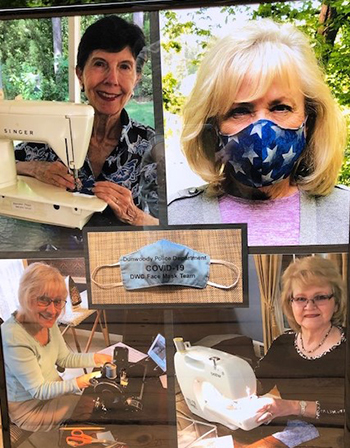 This week's GFWC Blog features GFWC Dunwoody Woman's Club (Georgia), GFWC Woman's Club of West Allis (Wisconsin), and GFWC Woman's Club of Little Silver (New Jersey). Read and comment about their art projects, fan drive for veterans, and donations of homemade masks to a local hospital.
Have a success story to tell? Share it with us by emailing PR@GFWC.org.
2021 Convention Patron Pin Now Available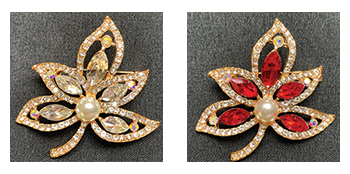 Support The American Women's Club of Toronto and GFWC International President Marian St.Clair by proudly wearing the 2021 GFWC Annual Convention Patron Pin. These stunning crystal and rhinestone brooches are available for purchase in either white or red stones. Send your order form and payment to the GFWC Southern Region (attention: Julie Walters); your name will be listed in the GFWC 2021 Toronto State Night Program.
Legislative Corner
Don't Your Action Matters
On July 22, Congress enacted a landmark conservation and environmental bill, the Great American Outdoors Act (H.R. 1957) as amended by the Senate, and supported by GFWC clubwomen participating in the Call to Action! The passage of the bill provides $900 million annually to the Land and Water Conservation Fund, which supports federal, state, local, and tribal parks and recreation facilities. The bill also provides billions to address the maintenance backlog at the nation's parks and public lands. Full and permanent funding will ensure support for local community parks and the recreation economy. A fact sheet has been posted in the Legislative Action Center, if you want to know more about the bill. Thank you for your support!  
Suffrage Centennial
August 2020 is National Women's Suffrage Month! August 18, 2020, marks the centennial of the ratification of the 19th Amendment by 3⁄4 of the states, Tennessee being the deciding state, providing the support necessary under Article V of the Constitution of the United States; and August 26, 2020, Women's Equality Day, marks the centennial of the 19th Amendment becoming a part of the Constitution of the United States, providing for women's suffrage. We look forward to hearing about your club and community celebrations!
GFWC Legislative Action Center
Join us! Go to the Legislative Action Center and click the "Join Now" button. After completing the requested information (name, address, and email) remember to check the "Email Opt-in" box to receive our alerts. Click the "register" button and you're an official subscriber. GFWC will send alerts to you by email. The most important thing you can do as a subscriber to the Legislative Action Center is to respond to GFWC's legislative alerts. At the end of GFWC's alerts will be a link to "Take Action." Click this link and you will be taken directly to our alert in the Legislative Action Center. Complete the requested information, read the letter to be sent to your members of Congress, then click "Submit." It couldn't get any easier! With your participation, GFWC has a national voice and recognition in the halls of Capitol Hill! 
GFWC Members Save at Office Depot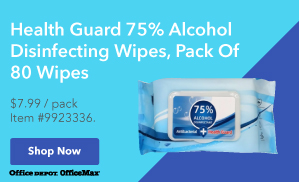 Don't forget to stock up on alcohol disinfecting wipes using your GFWC member discount at Office Depot! These wipes contain 75% alcohol saturation and a have 99% sterilization rate. Order your pack of 80 for $7.99 today, as well as other office supplies at a low price.
Get organized for the upcoming club year! The GFWC Marketplace has folders in red and blue to keep all of your essential information about GFWC and your club in order. 
GFWC Headquarters has a limited number of staff onsite each day while Washington, DC, is in the initial phase of reopening in response to the COVID-19 pandemic. Your order will be fulfilled as soon as possible.