July 9, 2020
View our Important Dates page for upcoming events and milestones.

The Seneca Falls Convention
From July 19–20, 1848, more than 300 people convened in Seneca Falls, New York for the first women's rights convention. The convention was organized by Lucretia Mott and other female Quakers, as well as Elizabeth Cady Stanton, and consisted of six lecture and discussion sessions.
The convention culminated with the production of the Declaration of Sentiments and an accompanying list of proposed resolutions for the crowd to debate and adopt. A resolution demanding that women receive the right to vote was among the most controversial topics. Some women feared that the resolution was too bold and would cause their movement to not be taken seriously. However, in part due to the urging of Frederick Douglas, the resolution was passed.
Although the Seneca Falls Convention was the first women's rights convention, it spurred a tradition of annual conventions that lasted until the Civil War. The convention also helped to ensure that the right to vote would be a central tenet of the women's rights movement until the 19th Amendment was passed in 1920.
How is your club planning to celebrate the upcoming centennial? Share your plans with PR@GFWC.org to be considered for the GFWC Blog.
Update Your Club's Profile to Kick Off the 2020–2022 Administration
Club Presidents: The start of a new Administration is an excellent time to make sure all of your club's records are up-to-date at GFWC Headquarters!
As a new club president, or current club president taking on another term, one of the first responsibilities club presidents should address is making sure that their club profile in MemberSuite is accurate. Club presidents should make sure that the club contact information and number of club members is correct; as an option, you can list your club members. The first step is accessing the Member Portal and creating your profile in MemberSuite.
There are two ways to access the GFWC Member Portal.
From the GFWC website at www.GFWC.org. Click on the pink "Member Login" box on the top right of the website.
As a club president, you already have a MemberSuite account associated with your email address.
Once you reach this page, 

Click on the profile icon in the top right corner and select "Login" from the drop down. Enter your email address and password.
If you haven't logged in before:
Enter the same email that you use to receive GFWC's weekly newsletter, News & Notes.
Once you are logged in to your MemberSuite account, you will be asked to choose either your personal profile or your club's profile.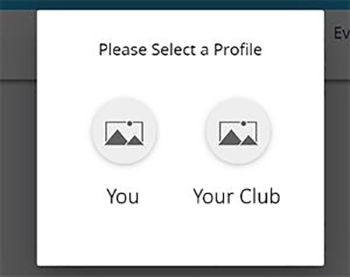 Select your club's profile, then go back to the profile icon on the right and click on it. You will get a drop down box.
Choose "My Profile" to edit your club's contact information.
Choose "Manage Organization Contacts" to edit the number of club members in your club and to add club members to your list.If you have any issues updating your club information, please email GFWC@GFWC.org or call 202-347-3168.
Cares & Concerns 
It is with great sadness that GFWC announces the passing of GFWC Wyoming Past President (1980–1982) and GFWC Past Western States Region President (1990–1992) Iras Trover. Please keep the Trover family in your thoughts. For more information and to send your condolences, please visit Iras's online obituary.  
Volunteers in Action
GFWC has launched five new Community Service Programs. Share your club's recent successes within the areas of Arts and Culture, Civic Engagement and Outreach, Education and Libraries, Environment, and Health and Wellness! And yes, submissions highlighting virtual volunteer work are welcome!
Submit your club's photos along with a short summary to PR@GFWC.org.
Maximize Your Contribution
Did you know that GFWC is able to receive donations of stock? You can maximize your contribution to GFWC and reap some well-deserved tax benefits for yourself by donating your appreciated stock. A direct transfer of appreciated stock is significantly greater than if you were to sell the shares and donate the proceeds. Donating your stock allows you to avoid paying the capital gains tax—a benefit even for those who don't itemize. And many states no longer allow for the deduction of capital gains taxes on your state returns!
To apply these benefits to the current tax year, stock transfers must be completed by December 31. Be sure to speak with your broker to learn if this is the right giving option for you. To make a stock donation to GFWC, please contact Metou Balde, GFWC's Director of Finance, today!
GFWC Members Save at Office Depot
As the country starts to open up, many of our clubwomen are returning to work. As you plan for your return, use your Office Depot member discount to stock up on sanitary items to stay healthy and clean! Check out their multifunctional disinfectant alcohol wipes containing 75% alcohol saturation and a 99% Sterilization Rate. Order your pack of 80 for $7.99 today!
Getting ready to print your club's year book? GFWC Members get up to 75% off on photocopies as well (varies from state to state).
Another A Woman's Journey Podcast
The latest A Woman's Journey Insights that Matter Podcast discusses the importance of understanding the impact that estrogen loss has on a woman's health and how a woman's body changes as it starts producing less estrogen and moves closer to menopause. Listen to gynecologist Wen Shen as she explains the importance of treating the whole woman. 
Club Anniversaries & Gold Pin Recipients  
Anniversaries

90th
GFWC Collinsville Study Club (Alabama) 
95th
The Woman's Club of Essex County (Virginia)
125th
GFWC Alabama State Federation of Women's Clubs

Gold Pin Recipients

Marilyn Kuna
Franklin Woman's Club (New Jersey)
June Campbell, Kathleen Jurgens
Palos Heights Woman's Club (Illinois)
Virginia E. Van Doren, Beatrice Castoro
Woman's Club of Hopewell (New Jersey)
Get organized for the upcoming club year! The GFWC Marketplace has folders in red and blue to keep all of your essential information about GFWC and your club in order.

GFWC Headquarters has a limited number of staff onsite each day now that Washington, DC is in the initial phase of reopening in response to the COVID-19 pandemic. Your order will be fulfilled as soon as possible.