March 10, 2023
View our Important Dates page for upcoming events and milestones.
Celebration of Women's History Month Recap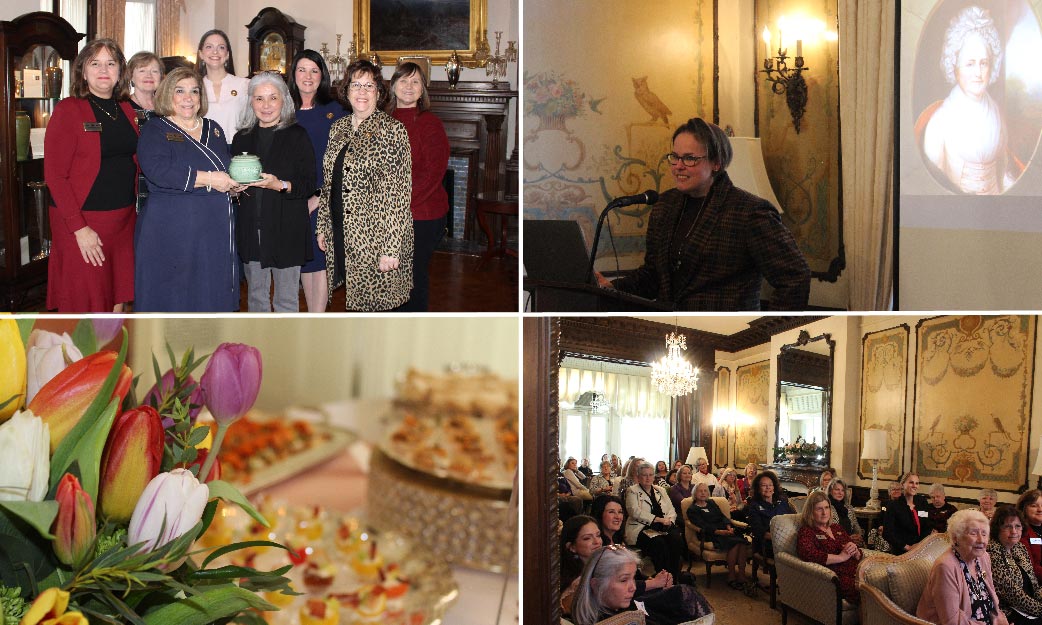 Wednesday afternoon GFWC hosted Dr. Mindy Farmer, of the Smithsonian National Portrait Gallery, for a celebration of Women's History Month. Dr. Farmer spoke about powerful women in history and how their portraits reflect their position in society. During the event, GFWC International President Deb Strahanoski was presented with a gift from the Taipei International Women's Club. After the presentation, attendees were invited to tour some newly refurbished areas of headquarters and network over refreshments.

GFWC would like to thank Dr. Mindy Farmer for presenting, and Joanna Church, WHRC Librarian, for organizing this celebration. We are so appreciative of all who attended and helped make this event a success.

If you were not able to attend, you can watch video of the presentation on our Facebook page.

2023 Spring Clubwoman Magazine

In this issue, GFWC commemorates Women's History Month with special feature articles "Reflecting Back, Reaching Forward" and "The Future of Women's History: Women to Watch." Members also can read about the following:
2023 GFWC Annual Convention, June 10-12, in Louisville, Kentucky

Awards and Contests; and

GFWC Learning Gateway Webinar Series
Thank you to all who contributed!
2023 GFWC Annual Convention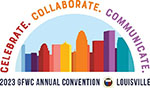 Register for the 2023 GFWC Annual Convention here.
Visit the official Convention website for information on workshops, accommodations, and convention documents.
The official event hotel is the Louisville Marriott Downtown. You can book your room here. To make your reservations via phone, call 800-266-9432 or 502-627-5045 (local).
Convention Program Ads due March 30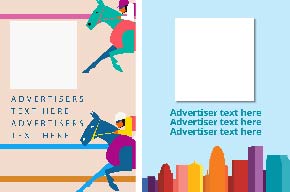 If you would like to place an ad in the 2023 Annual Convention Program please complete the form and send it back to Nishu Raina by March 30.
Custom Candle Pouring Experience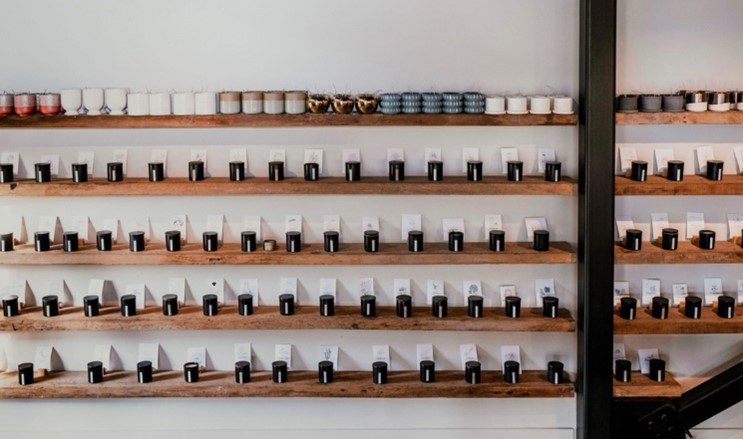 Create a candle with a signature scent of your own by mixing fragrances at this new convention workshop. You'll be able to select a vessel, chose a custom scent, and pour your own candle to take home. Sign up for this workshop and others when you register for Convention. If you've already registered, you can still add this workshop to your account.
Register for the Gateway Webinar Series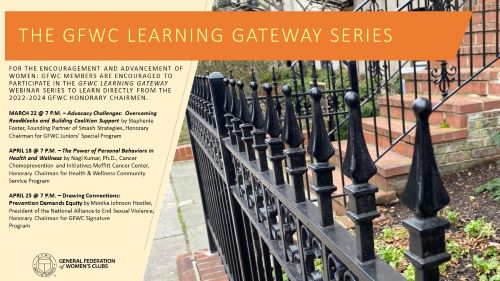 March 22 at 7:00p.m.  –  Advocacy Challenges: Overcoming Roadblocks and Building Coalition SupportApril 18 at 7:00p.m.  –   The Power of Personal Behaviors in Health and WellnessApril 25 at 7:00p.m.  –  Drawing Connections: Prevention Demands Equity

Southern Region President's Project: Youth Leadership

by: Joyce Johnston, GFWC Southern Region President

Our Southern Sisters (Alabama, Florida, Georgia, Mississippi, South Carolina, Aruba, Belize, and the Bahamas) have joined together to support our Southern Region project of youth leadership. Our tagline is "GFWC, a beacon of light for our future," and for a logo we are using lighthouses. Just like lighthouse beacons help to guide those on a journey, we, as GFWC volunteers, can shine our light to help our youth develop leadership skills and a commitment to volunteerism.

Some ways clubs can show their support of youth leadership include organizing teen dating violence prevention seminars, working with Girl Scouts, providing scholarships, and working with Juniorettes.  The states and international affiliates in our region have been challenged to federate at least one new Juniorette club during this administration.  Juniorettes are not just our future, they are also our present.

At the 2022 Southern Region Conference, we were excited to have the Florida State Director of Juniorette Clubs as a guest speaker.  She shared her experiences as a Juniorette and promoted her special project of supporting the homeless.   We also had a representative from HOBY speak about their leadership seminars and what activities our high school attendees would be participating in.  Clubs are encouraged to send a Juniorette representative to HOBY whenever possible.  

Our Region Special Project Chairman gave tips on how to form a Juniorette club and gave an example of a possible Juniorette project. She spoke about Girls Love Mail, a program that delivers handwritten letters of encouragement to women newly diagnosed with breast cancer.

A highlight of the conference was Junior Fun Night, where we dressed up as mermaids and played games to raise money to donate hygiene kits, mermaid party supplies, and shark/mermaid blankets to the Safe Harbor Children's Center in Brunswick, Georgia.  

Our Conference Committee is busy working on plans for our 2023 Southern Region Conference, which will be October 26-29 in Biloxi, Mississippi.  So come join us on the Gulf!

GFWC Michigan President's Project

by: Kathy Lewis, GFWC Michigan President

To introduce my president's project, I'd like to share some GFWC Michigan history with you; in 1958, Guiding Harbor/Girlstown was founded by GFWC Michigan as a non-profit organization to serve permanent and temporary wards of the court.  

Girlstown is a program that offers therapeutic residential care for girls 12 to 18 years old with emotional and behavioral issues. At Girlstown, they receive counseling, and so do their families.  

Guiding Harbor also has a Foster Care Program that provides services to children of all ages.  Support services and ongoing training are provided for foster families who care for the youth as they work toward reunification with their families.

Guiding Harbor also has a Supervised Independent Living Program and Young Adult Voluntary Foster Care Program.  Their focus is on supporting young people in need who are ready to begin the process of living on their own.  This program offers the safety net most young adults require prior to true independence by providing the resources, advocacy services, vocational and educational opportunities that make for true success in the real world!

The vision of Guiding Harbor: "To educate each person placed in our care, teaching the life skills necessary to make wise decisions and to become a productive member of society."  Fabulous, right?

So, now that you know about the 65 year old Guiding Harbor/Girlstown, you certainly can understand why it is my president's project. I chose Guiding Harbor/Girlstown because 1) they belong to GFWC Michigan, and 2) their mission is "Improving the quality of life for children and families."  

Throughout my administration, I am putting forth various challenges to GFWC Michigan Clubs, Districts, and individual members to support Guiding Harbor. The response so far has been amazing overall! My 2 year theme is "Dream, Explore, Discover," and the club members of GFWC Michigan are coming through!

Update on the "Vax Scene"

by: Dale Fisher, GFWC Health & Wellness Chairman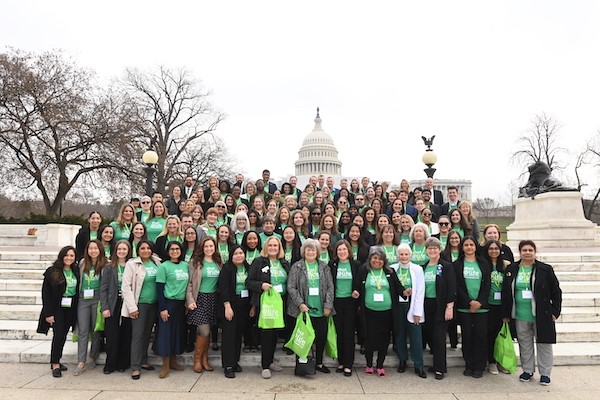 Fourteen GFWC members from ten State Federations gathered in Washington, DC, to participate in the Shot@Life Summit and Advocacy Day on Capitol Hill. National and international scholars updated the attendees on important needs and developments in global immunizations.  Participants visited 140 legislators' offices with this information to encourage them to support funding. The COVID-19 Pandemic and global conflict have caused a staggering drop in childhood immunization coverage around the world.  Twenty-five million children missed out on routine immunizations in 2021 – the single largest decline in 30 years. Did you know that 1 in 5 children does not have access to lifesaving immunizations (UNICEF)? Around the world, an unvaccinated child dies every 20 seconds from a preventable disease. Vaccines are one of the safest and most cost-effective ways to save lives, improve health, and ensure long-term economic prosperity. In fact, every $1 invested in immunizations produces approximately $50 in economic savings in health care costs, lost wages, and productivity due to illness. Some promising advancements are: the World Health Organization (WHO) has recommended a new vaccine for malaria, needle-free vaccinations are being developed, polio is very close to being eradicated, and digital databases are being used to better track children's records.  As Congress moves into the appropriations process, it is important that we make our voices heard and encourage policymakers to fund investments in global vaccine programs.  The total U.S. funding for these programs is less than 1% of the federal budget.  Ways You Can Help: Recognize World Immunization Week, April 24 – 30: Ask members to participate by signing the Shot@Life petition and by writing letters to the editors of local publications; make this a Federation Day (April 24) project; serve refreshments in shot glasses and challenge members to "take a shot" (basketball hoops);  or have a photo contest (snapshot) using kids as the subject. Help, join the call. Vaccines for All!  #vaccinesforall. "The biggest threat is complacency, not disease."                   ~Ambassador John Lange (retired), Senior Fellow, Global Health, Diplomacy UN Foundation
GFWC International Affiliates 
by: Cherie Sieger, GFWC International Liason Committee MemberBeing on the International Liaison Committee has given me a sense of broadness in our organization. Our committee members have been communicating with several international affiliate clubs via Zoom. Clubs were divided up and each of us are responsible for keeping the lines of communication open with these clubs. This reach across the continents strengthens the General Federation of Women's Clubs. Over Zoom, we discuss what the clubs are doing, what they are accomplishing, and how we can help them with their mission and goals.  Many of the International Affiliate clubwomen plan to attend the 2023 GFWC Annual Convention in June. I know, as fellow clubwomen, you will make them feel welcome.  Recently we had the opportunity to create a video for Thumbs Up Thursday on the GFWC Advancements and Programs Forum. I encourage you to join this private Facebook page to watch these upcoming videos and see for yourself that the clubs in other countries are so similar to our clubs. They have a purpose and a goal to make their communities a better place to live. They work tirelessly, just like us, to help others in their communities.  Reaching out internationally, gaining respect for the community service that is done worldwide, and joining forces when needed truly gives Living the Volunteer Spirit meaning.
March for Babies: A Mother of a Movement
by: Katie Robey, Juniors' Special Program: Advocates for Children

Did you know the United States has the highest rates of maternal mortality in the industrialized world? Women are twice as likely to die from complications of pregnancy or childbirth in the U.S. than in Canada or the United Kingdom. These statistics come from a report by the Commonwealth Fund using data from the Centers for Disease Control and Prevention.  GFWC Affiliate Organization March of Dimes is a leader in the fight for healthy moms and babies through its research and advocacy. In 1970, WalkAmerica was the first charitable walking event in the United States and was sponsored by March of Dimes. In 2007, the name was changed to March for Babies. In 2021, in the second year of the COVID-19 pandemic, March of Dimes announced a virtual awareness and fundraising campaign—March for Babies: A Mother of a Movement and GFWC clubwomen held virtual walks in their communities.  March of Dimes continues to count on GFWC clubwomen in its fundraising campaign as walks are planned for various dates in 2023 at locations all over the country. GFWC clubwomen can shine bright as they step up and UNITE for health equity, CONNECT with families and friends to make sure babies and moms are healthy and strong, and HONOR those who have experienced loss by creating change. Be An Advocate for Children—show you CARE by signing up a GFWC sparkle team or join an existing team to raise funds and make a difference in your community. You can find more information and search for a walk near you at www.marchforbabies.org. 

If your clubwomen prefer hands-on club work, view the Club Manual for making blankets and hats for military baby showers, assembling personal care kits for new moms, and creating costumes for NICU babies. 

Volunteers In Action: Wake Forest Woman's Club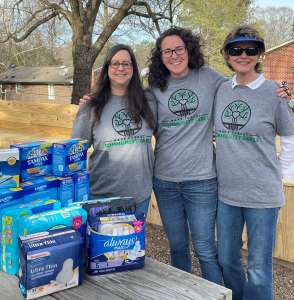 Amy Brown, the President of the Wake Forest Woman's Club (NC), determined a unique and personal undertaking for her President's Project. Through her weekly volunteer work at the Wake Forest Community Table program at Hope House in Wake Forest, Amy became aware of the need for feminine hygiene products by the women being served. These products are costly, necessary, and take up a good portion of their budgets. Such products are not eligible benefits of North Carolina SNAP (Supplemental Nutrition Assistance Program) or SNAP for WIC (Women, Infants, and Children). Further, Huma Farid, MD, in an article in Women's Health of Harvard Health Publishing, uses the term "period poverty" to describe "the nearly 22 million women living in poverty in the U.S. who cannot afford menstrual hygiene products." The women served by the weekly dinner program frequently request such items. Amy states, "As a woman's club, I wanted to support women in our community. Unfortunately, these products are expensive for them."  Amy communicated her message to her fellow clubwomen, who donated boxes of personal hygiene items to supplement her purchases. Over 150 boxes were delivered to Hope House and will be distributed to clients served by the program.
GFWC
www.GFWC.org