November 12, 2020
View our Important Dates page for upcoming events and milestones.
Observe America Recycles Day: November 15 
By Karen Martinek, GFWC Environment Community Service Program Chairman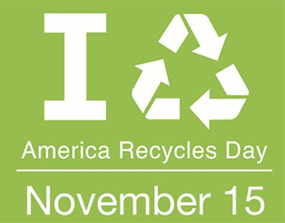 Visit the Keep America Beautiful website for more information on America Recycles Day. Held on or around November 15, America Recycles Day encourages individuals to be more mindful of what they consume. This entails educating communities about where and how to properly recycle and to pledge to recycle more routinely.
Look for America Recycles Day events or hold your own observance. Be aware of your state and local health guidelines related to COVID-19. Here are a few ideas for America Recycles Day projects your clubs can organize:
Let's all do our part. Recycle better and continue to learn to live more sustainably!

Benefits of Recycling
Economic Benefits. According to a 2016 EPA study, the recycling industry has significant economic benefits. The study found that, in a single year, U.S. recycling and reuse activities accounted for 757,000 jobs, $36.6 billion in wages, and $6.7 billion in tax revenues.
Energy Savings. Recycleacrossamerica.org says that recycling one aluminum can saves enough energy to run a TV for three hours. According to www.greenbiz.com, nearly 105,800 cans are recycled every minute in America.
Resource Conservation. Innovations in Recycling, a National Geographic article by Stacey Cook, explained  a new technology to recycle plastics endlessly in a "closed loop" system so they never become waste. They will transform polypropylene into a pure resin that can be molded into different products. These plants will open in 2021.They say they can't do it alone and need our help to recycle more material.
Celebrate Adoptive Families This Month
By Tina Daniel, GFWC Education Community Service Program Chairman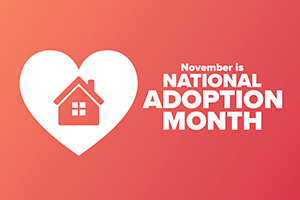 My own adoption story led to a career working in foster care and adoption. It is also why I added to my family through adoption 12 years ago.
My story begins at the end of 1968 with seven days left in the year. Little anticipation and happiness greeted my arrival into this world. Baby booties, choosing a name with excitement, and a baby shower with lots of fuss did not herald my arrival. Wrapped in a swaddling blanket once by my birth mother, I was then without a name and family. While I waited to be adopted, the hospital nurses called me "Little Noelle."

Several months into 1969, "Little Noelle" was received into the arms and hearts of parents who raised her with much love and gave her a wonderful childhood. My adoption story, like many, began with a sense of loss and sadness but became a miracle. Years later in 2008, I created the same loving home for my daughter Ava, who is now 16 years-old. I still remember that blessed day that she came to me from an orphanage in China.

Here are several ways that your club can observe National Adoption Month:
Read about adoption, sponsor books for a family, or watch/host a movie night viewing The Blind Side.
Invite an adoption agency representative to speak at your club meeting, remotely, if necessary.
Help an adoption agency sponsor Christmas by providing dinners to a new family.
Host a drive for needed items like diapers or provide lunch or goody bags for adoption agency staff.
Help fund an adoption.
All children deserve a permanent and safe home; help raise awareness about this worldwide need this month! 
Volunteers in Action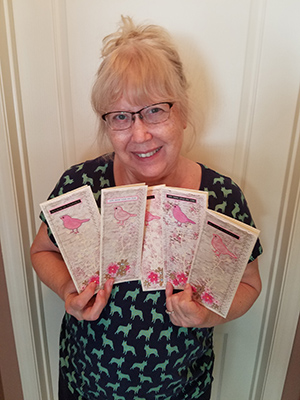 Keep those Domestic Violence Awareness Month success stories coming! This week's GFWC Blog features domestic and sexual violence awareness and prevention efforts of the Morris Woman's Club (Illinois), Miami Woman's Club (Florida), and GFWC Woman's Club of West Deptford (New Jersey). We received another Advocates for Children Week success story, too, from the Oregon City Woman's Club (Oregon).
Have a success story to tell? Email PR@GFWC.org to be considered for GFWC's Blog.
Meet GFWC's Affiliate Organizations 
GFWC is excited to announce the launching of GFWC's newest webinar "Meet the Affiliates." This inspiring new webinar will introduce you and your club to each of our nine Affiliate Organizations from the comfort of your own home or at your next club meeting. Beginning next week, this newest edition to GFWC's webinar offerings will be posted to GFWC's YouTube channel—stay tuned for more details!
The work that GFWC clubs complete with our Affiliates helps to accomplish the goals of our Special and Community Service Programs (CSP). The new CSP structure created in this Administration allows you, the membership, to dive even deeper into the work of our Affiliates by expanding the scope in which we engage with each organization. It is important that you and your club understand the projects that each Affiliate Organizations promotes and how they can create an impact in your community and beyond. GFWC hopes that you will be inspired by this webinar and that it will move you to bring the work of our Affiliates to your clubs, communities, and State Federations.
Ready to Take the GFWC/March of Dimes Challenge?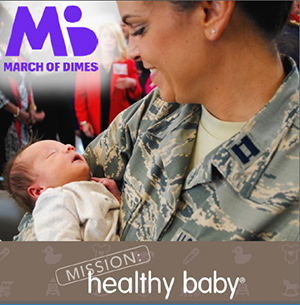 GFWC has a proud history of making baby blankets to support the March of Dimes Mission Health Baby program. Each year, more than 1,000 military families are treated to a "touch of home," receiving education and gifts donated through our sponsors. However, there simply are not enough blankets and hats for every family. With GFWC's help, we can change that in 2021. How?
Sign up for the Blanket Challenge and help create 2,021 blankets between now and April 30, 2021!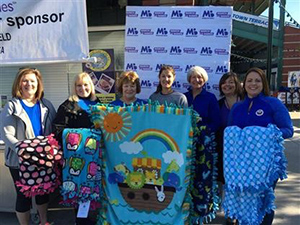 Register Your Club–Let us know you are participating and track your progress.
Enter the number of blankets your club has made by the 30th of each month–monthly club updates/top club recognition provided.
For questions, please contact our March of Dimes liaison Amy Richardson at arichardson@marchofdimes.org or 914-980-2487.
The 2021 Blanket Challenge Fact Sheet and updated March of Dimes Toolkit are now available in the Member Portal's Digital Library, filed under "A" Resources and then within the sub-folder named "Affiliate Organizations."
It's That Time of Year! 
Are you taking a mandatory distribution this year? If you are 70 ½ or older, the IRS requires you to take an annual minimum distribution from your tax-deferred retirement accounts.
Did you know that a donation made to GFWC can help reduce your taxable income? Contributions issued directly from your annual required minimum distribution to an eligible charitable organization are known as Qualified Charitable Distributions. If your donation is issued directly to GFWC from your IRA custodian when you take your distribution, then your taxable income decreases by the amount of your contribution.
For example, if you are required to take a $1,000 annual minimum distribution and you instruct your IRA custodian to direct $200 to GFWC, then your taxable income from the distribution decreases to $800! Eligible plans include:
Traditional IRAs
Inherited IRAs
Inactive SEP IRAs
Inactive Simple IRAs
Remember, the donation to GFWC must come directly from your IRA custodian to qualify for this tax benefit. Consult your tax advisor to see if a Qualified Charitable Distribution is an option for you and support GFWC today!
Techie's Tips: Enabling Pop-Ups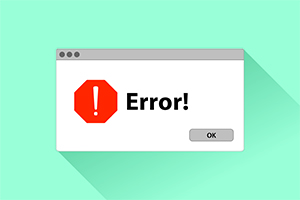 A pop-up blocker is a web browser setting on your device that prevents new windows of content from displaying automatically. Not disabling a pop-up blocker may interfere with the functionality of some websites, like the GFWC Member Portal. Double check that you've allowed pop-ups within your favorite browser's settings with the tips below for the most common browsers.
Chrome
In Chrome, you can enable pop-ups for specific websites while keeping them blocked for other websites. To enable pop-ups in Chrome:
At the top right, click on the three vertical dots and then choose "Settings."
Under "Privacy and Security," click "Site Settings."
Click "Pop-Ups and Redirects." Under "Allow," add in all lower case "https://gfwc.users.membersuite.com/auth/portal-login" to enable pop-ups.
Firefox

In Firefox, you can enable pop-ups for specific websites while keeping them blocked for other websites. To enable pop-ups in Firefox:
Open Firefox and click the icon with three horizontal bars in the upper right side of the browser toolbar.
Select "Options" (Windows) or "Preferences" (macOS).
In the left sidebar, click on "Privacy and Security" and then scroll down until you reach "Permissions."
Next to "Block Pop-Up Windows," click "Exceptions." In the "Address of Website" field, add in all lowercase "https://gfwc.users.membersuite.com/auth/portal-login," and then click "Allow."
Click "Save Changes" and close any remaining dialog boxes.
Microsoft Edge

For Microsoft Edge, pop-ups are either entirely enabled or they are blocked. To enable pop-ups in Microsoft Edge (Windows 10):
Click the ellipsis icon (…) in the upper right corner of your web browser and then click "Settings."
In the advanced settings section, click "View" advanced settings.
In the Block pop-ups section, click the switch to "Off." Pop-ups are now allowed.
Safari
For Safari, pop-ups are either entirely enabled or they are blocked. To enable pop-ups in Safari:

From the Safari menu,  choose "Preferences," then click the "Security" tab.
Ensure the block pop-up windows option is not checked. Unchecking this option will allow pop-ups.
State President's Project: Randy Matthews, Alabama
GFWC Alabama is Living the Volunteer Spirit: Empowering Others to Live Well. The President's Special Project is Diabetes Awareness. Working in conjunction with Camp Seale Harris and Southeastern Diabetes Education Services, which educates, encourages, and empowers children with diabetes to live well, clubwomen are afforded the opportunity to raise funds and volunteer for projects that benefit children with diabetes.
Since 1949, Camp Seale Harris (CSH) has provided a medically supervised, interactive, educational experience for thousands of children living with diabetes. Founded as an innovative way to teach diabetes care, CSH overnight and day camps and local community programs provide year-round education and support for children, teens, and families across Alabama.
Diabetes is an autoimmune disease for which there is no cure. The never-ending, everyday management of diabetes can be overwhelming. CSH is a place where everyone knows about diabetes. Children and teens inspire and teach each other with the supervision and support of volunteer healthcare professionals.
Diabetes Awareness was chosen as the President's Special Project because this State President has five immediate family members affected by diabetes. Two are children whose lives have been positively impacted by the mission and support of CSH.
Clubwomen have embraced the project by having speakers from CSH attend District and club meetings. GFWC Alabama and its clubs have taken advantage of the CSH Marketing and Events Manager to design flyers with GFWC and club logos to use for educational and fundraising efforts. CSH produced a short video specifically for GFWC Alabama. Comp a Camp for a Kid is a statewide fundraiser organized for members to donate to throughout this Administration for a child to attend camp at no charge.
November is National Diabetes Awareness Month with World Diabetes Day celebrated on November 14. GFWC Alabama is promoting the President's Special Project through Living the Volunteer Spirit: Empowering Others to Live Well.

Club Anniversaries and Gold Pin Recipients
Anniversaries

50th
Hanover Women's Club (Massachusetts)
Sandwich Women's Club (Massachusetts)  
60th 
GFWC Mokena Woman's Club (Illinois)
Loudon Woman's Club (Tennessee)  
70th 
GFWC Taunton and Raynham Juniors (Massachusetts)
The Decora Study Club (Texas)  
100th 
GFWC Wilkesboro (North Carolina)
Hopkington Women's Club (Massachusetts)
The Woman's Club of Woodstown (New Jersey) 
115th 
GFWC Tifton 20th Century Library Club (Georgia)
Gold Pin Recipients
Ellen Acinapuro
Women's Club of Farmingdale (New York)  
Sue Waud
GFWC Oregon City Woman's Club (Oregon)

Sandy Fernstrum, Jane Stripling
GFWC Menominee Woman's Club (Michigan) 
Lois Radosky
The Woman's Club of Perkasie (Pennsylvania)

Anita Hanks
Miami Springs Woman's Club (Florida) 
Peggy Sood
Ossoli Circle (Tennessee) 
Susan Goto
Woman's Improvement Club of Roseville (California) 
Jacki Ott
Lacey Woman's Club (New Jersey) 
Virginia Jones
Woman's Club of Kingsville (Texas) 

Jubilee Pin Recipients

Mildred Brown 
The Woman's Club of Hampton (Virginia) 
GFWC Marketplace: Holiday Sale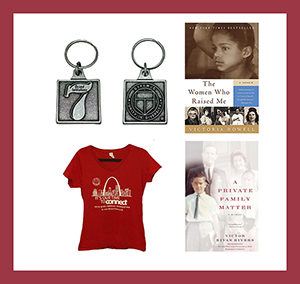 It's holiday shopping time! Check out the special holiday discounts in the GFWC Marketplace and get some shopping done early. You can find many t-shirts at 50%-75% off and books for just $5!
Look back fondly at past GFWC Annual Conventions with t-shirts from St. Louis and Palm Springs, celebrate the success of the Seven Grand Initiatives with a commemorative t-shirt and keychain, or curl up with a good book. All are available at deep discounts now!
There have been reports of significant mail service delays in many communities throughout the United States. GFWC staff is processing Marketplace orders as quickly as possible, but Headquarters is still operating with limited staff onsite daily. For details on mail service in your area, visit the USPS Service Alerts page.