November 19, 2020
View our Important Dates page for upcoming events and milestones.
GFWC's Light Shined Brightly at Region Conferences
by Deb Strahanoski, GFWC President-elect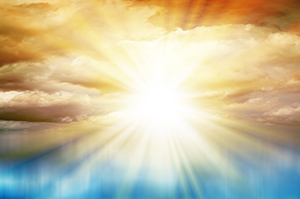 Our historic 2020 remote GFWC Region Conferences were a huge success. Over the course of eight consecutive weekends, 875 passionate clubwomen virtually attended their own Region Conferences!
Your GFWC International President, Marian St.Clair, along with all your Executive Committee Officers, are tremendously proud of the outstanding reports provided by the 2020-2022 Advancement and Special Programs Chairmen and Committee members, as well as the reports by the 2020-2022 State Presidents and Directors of Junior Clubs.
The 2020-2022 Region Presidents most certainly persevered, as each had to creatively transform their plans—taking their Conference from a long-standing, in-person event to a remote meeting in a matter of weeks. Assistance by the able GFWC Webinar Crew Team, led by GFWC Secretary Jolie Frankfurth, made it all possible. Our hats are off to the Crew as you all did an amazing job!
GFWC members never surprise me; we persevere with pride and passion! And with each conference we attended, it was evident that our GFWC Region Leaders, State Leaders, and clubwomen across the country have one common goal: to do everything and anything possible to help communities at home and around the world.
The Region Conference speeches provided by GFWC International President Marian St.Clair and President-elect Deb Strahanoski are available in the Member Portal's Digital Library within the "R" Resources.
Yes, our GFWC light is shining for all to see, and nothing is going to stop a GFWC clubwoman from doing what she does best … making lives better by volunteering!
The Holiday Giving Season Starts December 1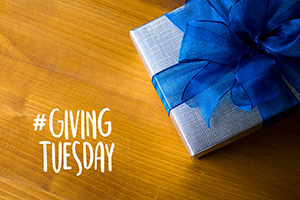 December 1 is Giving Tuesday, the start of the holiday giving season and an excellent day to make a gift to GFWC. Support the preservation of GFWC's Headquarters and help ensure the legacy of our great Federation!
Capital Campaign
Celebrate the 100th Anniversary of GFWC's guardianship of 1734 N Street NW, Washington, DC. Join the Run for the Roses race to the finish line of the "Campaign for the Future!" With your support, the Capital Campaign will have a spectacular finale.
1734 Society
By joining the 1734 Society, you help maintain the structural integrity of this historic building, which continues to serve as a vital center for women's issues and outreach all while demonstrating your pride and commitment to GFWC.
These are just two ways your donation helps to preserve the essential history and work of GFWC clubwomen. Visit the Member Portal to see all of the donation options and how a gift from you this Giving Tuesday will support the legacy of GFWC!
Volunteers in Action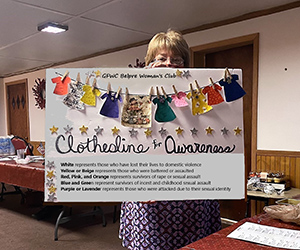 This week's GFWC Blog features domestic violence awareness efforts of the GFWC Belpre Woman's Club (Ohio), as well as success stories from Service Woman's Club (Florida) and the Village Improvement Association of Rehoboth Beach (Delaware). And the news from the Fairmont Woman's Club (Nebraska) is an excellent reminder of how one dedicated volunteer can make such a difference!
Have a success story to tell? Email PR@GFWC.org to be considered for GFWC's Blog.
Happy Thanksgiving 
There will be no issue of News & Notes next week in observance of Thanksgiving, and GFWC Marketplace orders placed after today will not be shipped until the week of November 30. Enjoy the holiday and stay tuned for the December 3 issue of News & Notes.
Now Available: Annual Program Statistics Report
Thanks to each and every club that reported activities, volunteer hours, and dollar and in-kind donations to their states for the 2019 calendar year! Since March 2020, GFWC Headquarters has been busy totaling all of the progress made in 2019 to further GFWC's Signature Program, Juniors' Special Program, Community Service Programs, and Advancement Programs. Visit the Annual Program Statistics page on GFWC's website to see the results!
On a desktop device, the magenta printer icon along the right side of your screen generates a printer-friendly version of the content.
Meet the Affiliates Webinar Now Available
GFWC is excited to announce the launching of GFWC's newest webinar "Meet the Affiliates," now available on GFWC's YouTube channel. This inspiring new webinar will introduce you and your club to each of our nine Affiliate Organizations from the comfort of your own home or at your next club meeting.
The work that GFWC clubs complete with our Affiliates helps to accomplish the goals of our Special and Community Service Programs. The new CSP structure created in this Administration allows you to dive even deeper into the work of our Affiliates by expanding the scope in which we engage with each organization. It is important that you and your club understand the projects that each Affiliate Organizations promotes and how they can create an impact in your community and beyond. GFWC hopes that you will be inspired by this webinar and that it will move you to bring the work of our Affiliates to your clubs, communities, and State Federations.
St. Jude's New Volunteer Management System
For more than 60 years, ALSAC has raised the funds necessary to support St. Jude Children's Research Hospital. As an organization that implements more than 30,000 events a year, it saw the need for a tool that would be more inclusive of an army of volunteers in day-to-day operations.
The new Volunteer Management System makes it easy for volunteers to serve the organization. You can search for volunteer opportunities, register to serve, and track your volunteer hours all in one place.  ALSAC would like to ensure volunteers have all of the tools and resources needed to effectively serve in their roles, and this new system does exactly that.
Create your profile to stay connected!
Legislative Corner
Federal Appropriations
Domestic violence shelters, rape crisis centers, and many federally funded community programs are operating under an FY 2021 Continuing Resolution, which provides reduced funding until Congress approves a permanent budget. Returning to Washington after the election, the House and Senate Appropriations Committees are now negotiating to resolve their differences before the December 11 deadline. The federal fiscal year began October 1. It is doubtful if a separate COVID-19 or stimulus bill will be enacted before the end of the year, but additional funding could be added to the FY 2021 omnibus appropriations bills.
State President's Project: Ingeborg Peter, New Mexico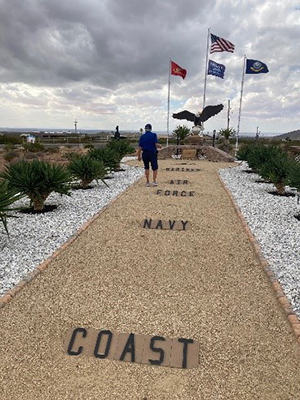 This State President's Special Project is The Honor Flight, which has been put on hold due to New Mexico's COVID-19 regulations, but it will not be forgotten. Next year, GFWC New Mexico will also hopefully be able to resume holding in-person meetings and fundraisers to consider other service projects.
Meanwhile, Living the Volunteer Spirit is staying strong in the "Land of Enchantment," thanks to all the dedicated ladies in its state. Clubwomen are focused on GFWC New Mexico's theme, Know Your Neighbor: Help Your Neighbor, developed prior to these hard times but still very appropriate today.
As all states are experiencing, New Mexico charities that care for children, veterans, and the homeless need help more than ever. To accomplish projects that support these charities, New Mexico clubs are using virtual technologies to connect and stay in touch. Several clubs are also doing great things:
GFWC Progress Club of Las Cruces is helping homeless veterans transition to living in apartments, donating to a homeless children's shelter, and collecting food, cleaning supplies, and other items for veterans. The club also held a very successful golf tournament fundraiser.
GFWC Roswell Woman's Club is doing a canned food drive for a refuge center for adults surviving abuse and their children. The club is also making and dropping off patriotic facemasks to veterans.
GFWC Ruidoso Federated Woman's Club raised funds through a poster raffle of a well-known artist to support some of its projects.
And New Mexico clubwomen will continue helping their "neighbors." In the words of Helen Keller: "I long to accomplish a great and noble task, but it is my chief duty to accomplish small tasks as if they were great and noble."
GFWC Marketplace: Holiday Sale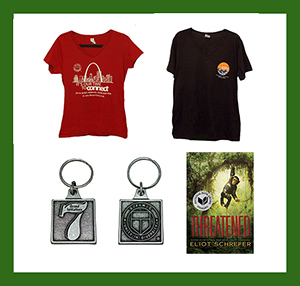 Have you started your holiday shopping? Check out the special holiday discounts in the GFWC Marketplace today. You can find many t-shirts at 50%-75% off and books for just $5!
Look back fondly at past GFWC Annual Conventions with t-shirts from St. Louis and Palm Springs, celebrate the success of the Seven Grand Initiatives with a commemorative t-shirt and keychain, or curl up with a good book. All are available at deep discounts now!
There have been reports of significant mail service delays in many communities throughout the United States. GFWC staff is processing Marketplace orders as quickly as possible, but Headquarters is still operating with limited staff onsite daily. In order to speed up processing of your order, we request that you pay for your order at time of purchase in the Member Portal. For details on mail service in your area, visit the USPS Service Alerts page.