October 15, 2020
View our Important Dates page for upcoming events and milestones.
Your Voice Matters
by Vicky Ann Trimmer, GFWC Legislation/Public Policy Chairman

We are Gathering Facts and Working for Change during the 2020–2022 Administration. How does GFWC identify potential legislation, decide whether to support (or oppose), and then generate the interest among our clubwomen to take action?
The Legislation/Public Policy Committee keeps abreast of legislative proposals relevant to our GFWC Resolutions. GFWC Chairmen bring items to our attention, and we hear from individual clubwomen about legislation that is important to them. After this 2020 election, a new Congress will convene and GFWC legislative priorities once again will be communicated to lawmakers.
GFWC Resolutions serve as the basis and guide our public policy initiatives. The complete set of current Resolutions is available under "R" Resources in GFWC Member Portal. Congress considers thousands of bills, but we narrow our focus to those with relevance to our Resolutions, and when our efforts can help build bipartisan support for legislation. This provides opportunities for GFWC to be more impactful in the legislative process.
Utilizing the GFWC Legislative Action Center, we make certain that our message of support or opposition is consistent and uniform, goes to the right Members of Congress (your representatives), and is delivered in a timely manner. Sometime soon, it will be time to draft another proposed Legislative Action Alert. As Chairman, I will work very closely with GFWC staff and consultants to prepare the language of the Alert. It has to be precise, factually correct, and reflect the GFWC public policy positions.
Next, the proposed LAC Alert goes to the International President for review and approval. She makes certain that the message is consistent with the Resolutions, and tracks the public policy positions of GFWC. If she is satisfied GFWC should take action, then GFWC staff distribute the Legislative Action Center Alert. Join the Legislative Action Center today.
How Is Your Club Supporting Children October 25-31?
by Carrie Zimmerman, GFWC Juniors' Special Program Chairman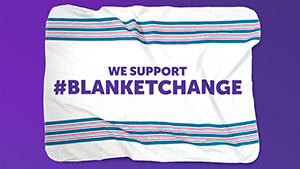 We are getting so close to our first, Advocates for Children Week during this Administration. We hope that many clubs, GFWC Woman's, Junior, and Juniorette alike, show their support for children during this week!
One way to Advocate for Children is by proclaiming the fourth week of October as Advocates for Children Week with the governor of your state and/or mayor of your city. This Administration has updated the GFWC Advocates for Children State Proclamation and Sample Proclamation Letter. Both documents are available in the Member Portal's Digital Library for download, filed under "A" Resources, and then the folder named "Advocates for Children Week." For the best user experience, please enable pop-up windows in your favorite web browser.
We have many Affiliate Organizations that support children's programs and advocate for children as well. A new program with March of Dimes is focusing on the #BlanketChange movement to support improving the health of all moms and babies through: 1) equity, 2) access, and 3) prevention. Join this #BlanketChange movement by signing up on the March of Dimes website; use the tools found here to call on everyone you know—GFWC sisters, family, friends, coworkers, and other potential Advocates—to take part by posting on social media. This is a socially-distanced project that a club could commit to doing during Advocates for Children's Week, and it shows "advocacy" for our children.
We are looking forward to all the wonderful projects your clubs may do. Remember to submit an Advocates for Children club success story to PR@GFWC.org to be considered for GFWC's Blog.
Volunteers in Action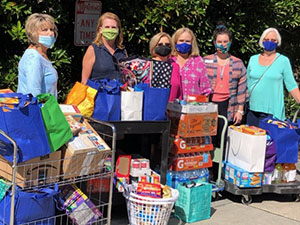 The GFWC Holden Beach Club (North Carolina), GFWC Treasure Coast Women (Florida), and GFWC du Midi Woman's Club of Huntsville (Alabama) are featured on the GFWC Blog this week. Read about their student food pantry drive, arts and crafts projects, and Drive-Thru Donation Day.
Have club news? Submit a success story with action-packed photos about how your club is staying active during the pandemic to PR@GFWC.org.
Give National Hispanic Heritage Month a Strong Finale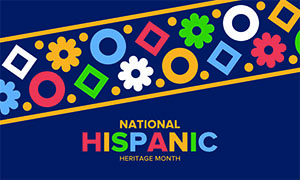 The curtain after the last act of National Hispanic Heritage Month 2020 is dropping today, October 15. Since this year's observance started on September 15, it has spotlighted the many ways that Hispanic Americans contribute to our American culture.
Your club can play an important role in giving this year's National Hispanic Heritage Month a strong finale! Choose an aspect of Hispanic culture and implement one of the service project ideas from Arts and Culture Community Service Program Chairman Angela Cutrera below.
Include handmade gifts in care baskets for those in assisted living facilities and nursing homes.
Donate art supplies to students, teachers, day care centers, churches, and libraries.
Invite a speaker to your next club meeting (yes, it could be over Zoom) to discuss an aspect of Hispanic heritage.
Be sure to submit your National Hispanic Heritage Month success stories to be considered for GFWC's Blog to PR@GFWC.org.
Region Conferences: How Does Your Light Shine?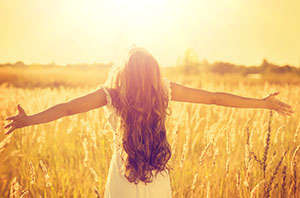 What members are saying about the remote GFWC Region Conferences:
"I was hesitant about signing up for the conference because it was online; however, I'm so glad I did. Everyone did a great job keeping our attention. Thank you and congratulations on a job well done."
"Marian, you are connecting with what we are feeling this past year. Thank you."
"Loved hearing all the State President reports. Great leadership in GFWC!"
"Deb, you really inspired this Membership team member. Loved your enthusiasm and passion! Can't wait to share your insights with the members…"
"Inspirational and good reminder of why we are GFWC club members, so many ways we can help this world."
Register for Region Conferences in the Member Portal  
Have you registered for your Region Conference yet? Log in to the GFWC Member Portal, select "Events" from the top menu, select "Browse Events," and then select the appropriate Region Conference from the event listing to register. Registration for all of the events closes three days prior to their start, but please register early for planning purposes. Below are the upcoming registration deadlines!
Great Lakes Region Conference
October 24, 2020, 9:00 a.m. – 1:00 p.m. CDT
Registration ends on October 21.  
South Central Region Conference
October 24, 2020, 2:30 p.m. – 6:00 p.m.
Registration ends on October 21.  
Southern Region Conference
October 31, 2020, 1:00 p.m. – 4:00 p.m. EDT
Registration ends on October 28.
Southeastern Region Conference
November 7, 2020, 1:00 p.m. – 4:00 p.m. EDT
Registration ends on November 4.
Don't have a camera or microphone on your computer? No problem! You can still listen in, watch, and vote during all Region Conferences. If you'd like to register for multiple Region Conferences, contact GFWC@GFWC.org.
Red Maple Leaf Quilt Raffle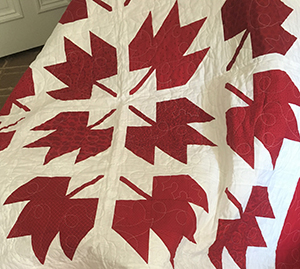 Purchase raffle tickets by November 30 for your chance to win the beautiful red maple leaf quilt crafted by New Hampshire clubwoman Anne Engelhardt. The winner will be drawn during the remote GFWC Holiday Open House observance on December 9. Tickets are three for $10 or 10 for $25. Order your tickets and get excited for the 2021 GFWC Annual Convention in Toronto where there are plenty of red maple trees to admire.
New ESO Reading List in Member Portal
The Epsilon Sigma Omicron (ESO) Reading List has been updated and is now available in the Member Portal's Digital Library! Once logged in to the Member Portal, this Reading List can be found under the "E" Resources folder.
Keep this resource handy throughout the year as a source of inspiration for what to read during a particular week or observance month! Stay tuned for updates in News & Notes and on the Important Dates Calendar.
Events Team Staffing Update
GFWC announces the departure of Events Manager Jennifer Simpson; her last day is tomorrow, October 16. Please join us in wishing Jennifer the best of luck in her future endeavors. Please direct all events-related inquiries to GFWC@GFWC.org during this staffing transition.
District of Columbia President's Project: Jessica Rigouard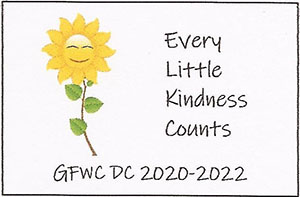 The 2020–2022 theme for GFWC District of Columbia is "Every Little Kindness Counts." The President's project emphasis is supporting programs and organizations in the District of Columbia that feed, clothe, house, educate, assist with medical needs, and support/encourage persons in need in the District of Columbia. In a world where we can choose to be anything, GFWC District of Columbia members choose to be kind!
The theme and project emphasis were chosen because there is great need in the District, and GFWC District of Columbia members already have experience doing hands-on projects with organizations including but not limited to: Bread for the City, N Street Village, Miriam's Kitchen, Iona Senior Services, DC Safe, and My Sister's Place, to name a few. Due to restrictions on in-person volunteering, which will be in place for an unknown period of time during the pandemic, members are individually making monetary and in-kind contributions. Members are also sewing face masks, shopping Amazon Wish Lists for DC charities, and sending cards to veterans and senior citizens. The goal is to positively impact the lives of DC citizens who are experiencing hunger, homelessness, educational challenges, loneliness, medical, and other issues.
The 2020–2022 GFWC District of Columbia symbol is the sunflower, which was selected for several reasons. The year 2020 is not only the Centennial of Women's Suffrage; it is the 10th anniversary of the founding of GFWC District of Columbia. More than one hundred years ago, the sunflower was chosen as a symbol by Kansas suffragists. A little more than 10 years ago, GFWC District of Columbia was facilitated in its early stages by GFWC International Past President Dr. Rose M. Ditto. She is from Kansas, so GFWC District of Columbia chose the sunflower to honor her and to celebrate history. Last but not least, sunflowers are known for being "happy" flowers. We could all use a little extra happiness right now!
Marketplace: A Private Family Matter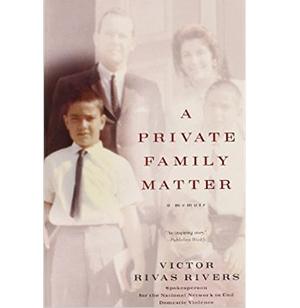 Reading A Private Family Matter: A Memoir by Victor Rivas Rivers is a meaningful way you can observe Domestic Violence Awareness Month. Use the extra time you have at home to read this powerful story about how domestic violence put one family in crisis.
There have been reports of significant mail service delays in many communities throughout the United States. GFWC staff is processing Marketplace orders as quickly as possible, but Headquarters is still operating with limited staff onsite daily. For details on mail service in your area, visit the USPS Service Alerts page.