October 29, 2020
View our Important Dates page for upcoming events and milestones.
Support Your Local Domestic Violence Survivors 
As the pandemic puts financial strain on many families and friends, survivors of domestic violence may have even fewer resources than before to leave an abusive situation. Assisting local domestic violence shelters and other direct service organizations with helping survivors start a new life is urgent.
If your club has completed a project for Domestic Violence Awareness Month, please submit your story to PR@GFWC.org to be considered for the GFWC Blog. Sharing success stories will help break the silence on domestic violence.
Reading the Signature Program section of the Club Manual is equally important. It contains project ideas that are conducive to social distancing, such as:
Purchasing new journals and decorating them with inspirational sayings. Your local shelter can always use them as part of its counseling/healing program.
Donating gently-used or new children's books for a library at your local shelter.
Find additional project ideas when you download the Signature Program section of the Club Manual from the Member Portal's Digital Library, available within "C" Resources and then the sub-folder named "Signature Program and CSPs." Although Domestic Violence Awareness Month is almost over, our work for the 2020–2022 Administration is just beginning!
November Is National Hospice and Palliative Care Month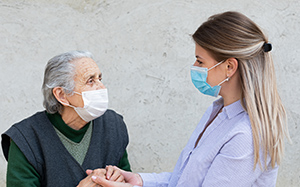 This November, consider a service project to help raise awareness about the importance of hospice and palliative care. Both are important, but together they can provide the highest quality of care to people coping with life-limiting illnesses. Hospice care is comprehensive, compassionate care for people with a short life expectancy. Palliative care balances comfort measures and treatments to cure or control serious diseases.
Due to the pandemic, many Americans are coping with life-limiting illnesses and have less support from friends and family. As with many direct service providers, COVID-19 has presented hospice and palliative care providers with new challenges.
Contact your local service organization to inquire how your club may be able to help. Volunteer opportunities will vary based on local social distancing restrictions and supplies and services that each provider may need. If your club completes a hospice and/or palliative care project this month, submit your success story to PR@GFWC.org to be considered for the blog.
Cares & Concerns 
GFWC is sad to share the news that Mary Witkowski, Director of Junior Clubs of Ohio, lost her mother Dorothy A. Ferguson on October 17.
Volunteers in Action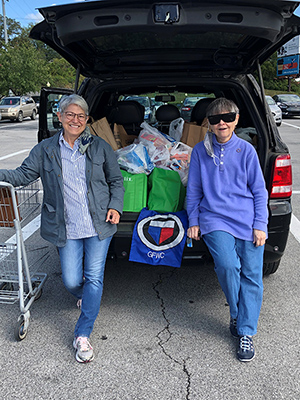 We'd like to hear about your Advocates for Children Week success stories! Submit a story with action-packed photos to PR@GFWC.org. News from the North Myrtle Beach Woman's Club (South Carolina) is the first notice we've received this year about a city issuing a proclamation for Advocates for Children Week. Surely there are more Advocates for Children Week success stories to tell!
This week's GFWC Blog also features GFWC Papillion Junior Woman's Club (Nebraska), GFWC Valamont Woman's Club (Tennessee), Woman's Club of Vista (California), and the Lexington Woman's Club (South Carolina). Read about their voter turnout event, World Food Day project, botanical garden fundraiser, and "women's vote" flags.
Southeastern Region Conference: How Does Your Light Shine?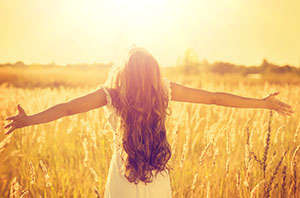 As one member said about her Region Conference: "Inspirational and good reminder of why we are GFWC club members, so many ways we can help this world."
Have you registered for the Southeastern Region Conference on November 7, 1:00 p.m. – 4:00 p.m. EST yet? Registration ends next Wednesday, November 4. Log in to the GFWC Member Portal, select "Events," and then "2020 Region Conferences" to select the Southeastern Region Conference to register. Even if you don't have a camera or microphone, you should still attend to listen in, watch, and vote.
November 1: Liability Insurance Renewal Deadline
Renew your club's Directors & Officers (D&O) Liability Insurance by November 1! Clubs are not meeting in person as often or are meeting remotely, so members may not be focused on club financials. If your club has substantial assets, D&O Liability Insurance is important to protect your club's finances.
GFWC is pleased to offer three types of club insurance plans through our insurance partner, AH&T Insurance:

Directors & Officers Liability Insurance, intended to cover a variety of claims that allege a wrongful act attributable to the management or governance of an organization.
General Liability Insurance, which provides protection in the event of bodily injury or property damage to a third party due to your alleged negligence. The renewal deadline for most GFWC clubs is February 1.
Event Insurance, which allows clubs to insure a single event.
General Liability Insurance premiums start at $350 annually, but may vary based on the number of club members and other special considerations. Directors & Officers Liability Insurance premiums are $463.50 annually for all GFWC clubs. Event Insurance varies according to the scale of the event being insured.
To learn more, visit AH&T Insurance's website or contact Amy Miller with AH&T Insurance at 703-554-6269 or amiller@ahtins.com.
Order Your 2021 Convention Patron Pin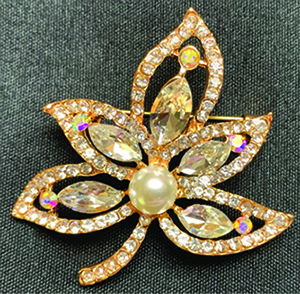 Support The American Women's Club of Toronto and GFWC International President Marian St.Clair by proudly wearing the 2021 GFWC Annual Convention Patron Pin. Stunning white crystal and rhinestone brooches are available for purchase by sending your order form and payment to the GFWC Southern Region (attention: Julie Walters); your name will be listed in the GFWC 2021 Toronto State Night Program.
Legislative Corner
Pending Federal Legislation: 116th Congress 2019–2020  
GFWC clubwomen have been very active over the past two years in support of federal legislation by utilizing the GFWC Legislative Action Center. We supported permanent funding for the National Parks Service and the Land and Water Conservation Fund that supports state and local parks and recreation. This bill was enacted by Congress. GFWC also supported additional funding for the U.S. Postal Service, supported legislation to prevent online sexual exploitation of children by removing liability protections for tech companies, and supported the Violence Against Women Reauthorization, the 3D Gun Safety Act, Miranda's Law school bus safety, efforts to eliminate the time limit for ratification of the Equal Rights Amendment, and the Centennial Quarter Dollar Coin Act.
After the November election, Congress will return to Washington, D.C. for the "lame duck" session to prioritize the remaining bills and complete their work for the two years. Any legislation that is not enacted will "die" with the end of the 116th Congress. When the new 117th Congress convenes in January 2021, new bills will be introduced. GFWC will revise its legislative priorities for the new Congress and utilize the Legislative Action Center to make our voices heard. Join GFWC's Legislative Action Center!
Can We Support Political Candidates?
No, GFWC is a 501(c)(3) non-profit organization and cannot endorse candidates nor can a State Federation or local club which is also a 501(c)(3) non-profit. This does not infringe upon your individual right to participate in the political process and to support the candidate of your choice. You just can't indicate you represent your Woman's Club or GFWC. Nothing prohibits you and your club from registering people to vote, educating clubwomen about important issues, and working to get out the vote.
Make Sure You Have A Plan To Vote! 
As we continue celebrating the 100th Anniversary of the Women's Right to Vote, make sure you have your plan of action! Your County Boards of Election is your key resource for learning how to participate in the election in your community.
State President's Project: Teresa Schmidt, Kentucky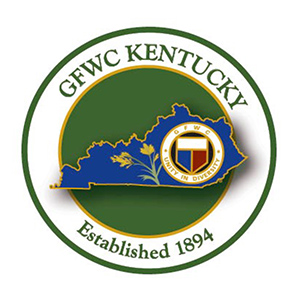 In the late 1950s, children who had difficulty reading and comprehending what they had read were often automatically given eyeglasses. Teresa's were light blue and cat-eyed in shape but reading was still a challenge! Years later, Dyslexia was discovered after more learning research was conducted.
Dyslexia is not a condition to be ignored and is therefore the focus of Teresa's State President's Project: Reach for the Stars Through Reading. The original plan was to donate books and money to libraries of GFWC Kentucky. There are public and school libraries in Kentucky that need help! If libraries don't have any books or resources, how can Kentucky Reach for the Stars Through Reading? But GFWC Kentucky had to find a "plan B" because of the pandemic. Most of the school buildings in Kentucky are still closed and classrooms are remote.
After brainstorming with Special Project Chairman Sherri Hammons, a member of the Barbourville Junior Woman's Study Club and a librarian for an elementary school in Knox County, Kentucky, Teresa put "plan B" into place. For the 2020–2022 Administration, GFWC Kentucky is collecting books and money to distribute to daycare centers, homeless shelters, domestic violence shelters, jails, prisons, and anywhere it can. Some clubwomen have constructed "book depots" along their driveways so people can come and pick up a free book.
GFWC Kentucky will get books into the hands of people in its state. Where there's a will, there's a way!
Marketplace: A Private Family Matter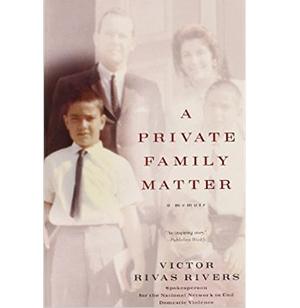 Reading A Private Family Matter: A Memoir by Victor Rivas Rivers is a meaningful way you can observe Domestic Violence Awareness Month. Use the extra time you have at home to read this powerful story about how domestic violence put one family in crisis.
There have been reports of significant mail service delays in many communities throughout the United States. GFWC staff is processing Marketplace orders as quickly as possible, but Headquarters is still operating with limited staff onsite daily. For details on mail service in your area, visit the USPS Service Alerts page.