October 7, 2021
View our Important Dates page for upcoming events and milestones.

Color the Month of October in Purple
By Darlene C. Adams, Intimate Partner Violence Advisor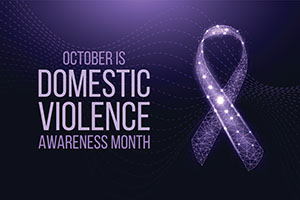 "The Domestic Violence Awareness Month observance was launched nationwide in October 1987 as a way to connect and unite individuals and organizations working on domestic violence issues while raising awareness for those issues." (ncadv.org)
Intimate Partner Violence is a real crisis and we need each club's help with recognizing Domestic Violence Awareness Month.
Advocacy organizations who serve domestic violence survivors are kicking off their unique campaign slogans for October. Several colleges and universities across the nation are participating. Even the Department of Defense is creating its own campaign to bring awareness about this issue. We are delighted since both of these fall under two of our newer issue areas: Campus Sexual Assault and Military Sexual Abuse. Here are some ways you can spread the purple for Domestic Violence Awareness month.
Participate in Purple Thursday
Wear purple on October 21, "Purple Thursday," and post to your social media accounts using the hashtags #BreaktheSilence and #StopDomesticViolence. Stand in solidarity with survivors and advocates.
Paint Your Town Purple
What better way to bring awareness to your community than to strategically place purple décor, such as flags, banners, or lights, to bring awareness to domestic violence? Invite businesses to participate as well. Post your pictures to social media using the above hashtags.
Domestic Violence Awareness Video
Have your club create a unique video to raise awareness for domestic violence. Post the video to your social media page using the hashtags above.
You can find more club ideas within the Top Ten Projects for the Signature Program. Whatever your club decides to do, please add the National Domestic Hotline at 1-800-799-7233 (SAFE) or 1-800-787-3224 (TTY) to your materials; it may help make the difference of a victim becoming a survivor. Let's aim to be a powerful voice for those that have no voice.
Now Open: Success for Survivors Scholarship Applications Call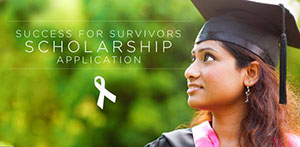 GFWC is now seeking applications for its 2022 Success for Survivors Scholarship. The scholarship provides survivors of intimate partner violence with financial support as they seek higher education, made possible through generous donations from clubwomen, clubs, State Federations, and other groups.
To recognize Domestic Violence Awareness Month, consider dedicating your next club fundraiser to the GFWC Signature Program Fund this October! Funds donated go directly to the GFWC Success for Survivors Scholarship. It is through your support that GFWC can make the recipients' dreams a reality. As Karen C. said: "This scholarship will help me finish my degree in Vocational Rehabilitation Counseling and help me 'pay it forward' by working with disabled clients to support their journey for independence. As a Deaf survivor of DV, this is my dream career. Thank you for helping my dream come true!"
Help give survivors a better tomorrow by donating to the Fund through the Member Portal today!
Volunteers in Action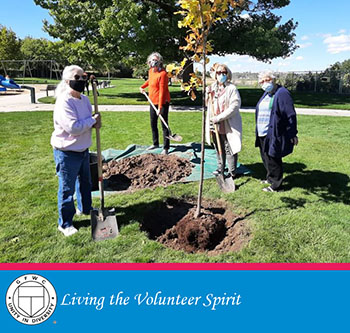 This week's GFWC Blog features the GFWC Glendale Woman's Club (Arizona) and the GFWC Boise Columbian Club (Idaho). Read how clubwomen donated more than 1,500 books to a local school library and literacy program and how members joined a city-wide initiative to help plant 100,000 trees in a decade.
Have a success story to tell? Email PR@GFWC.org to have you club project considered for the GFWC Blog.
It's Domestic Violence Awareness Month
Have you started planning your club's October service project yet? It's Domestic Violence Awareness Month!
There are many easy-to-do projects that can raise awareness about domestic and sexual violence in your community. Together, we can help prevent domestic and sexual violence. And sharing your project success stories with PR@GFWC.org is one way to help promote awareness.
Celebrate International Day of the Girl Child
By Mary Kaye Ernest, International Liaisons Chairman
This Sunday, October 11, is the International Day of the Girl Child, an international observance started by the United Nations on October 11, 2011. Its purpose is to support more opportunities for girls, empower them, and increase awareness of gender inequality worldwide. Each year, the International Day of the Girl chooses a new theme. The theme for 2021 is "Digital Generation, Our Generation."
The observance of this day is a wonderful opportunity for clubs to work with girls in their communities.
Have discussions about gender equality and the challenges girls face in society today.
Understand the vocabulary associated with gender equality.
Identify guest speakers to visit local schools or clubs to discuss the issues.
To advertise the International Day of the Girl Child, be sure to use these hashtags on social media: #IDG2021, #IDGxWGG, #DayoftheGirl, and #DigitalInclusion4Girls. View some PowerPoint resources on the International Day of the Girl on https://www.twinkl.com. For more information on the background of The International Day of the Girl, please visit: www.un.org/en/observances/girl-child-day.
Lastly, I encourage you to follow the GFWC Blog next week to read project success stories from our international clubs.
National Bullying Prevention Month
By Tina Daniel, Education and Libraries Community Service Program Chairman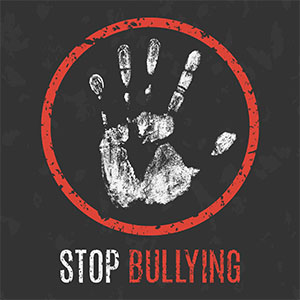 Each October, our nation recognizes National Bullying Prevention Month due to the overwhelming statistics about bullying. If one in five students are bullied, 80% of students are not bullied. These students have witnessed it though. Bullying stops within 10 seconds 57% of the time when bystanders become upstanders–people who see bullying and help stop it.
Bystanders, those who witness the bullying, are key to bullying prevention. Studies show that bystanders have the potential to make a positive difference in bullying situations by becoming an upstander. The person being bullied may feel alone, or that they are not cared about, if a bystander does not help. The person bullied may be afraid of retaliation.
One area clubs could work on to help bystanders become upstanders is to teach students how to intervene by changing the subject to shift the focus. Students could be available to be with the person being bullied so they are not alone, or they could reach out to the target privately. Try teaching moral encouragement and use tactics that have a team approach, foster positive peer relationships, and help students develop empathy. Read the bystander fact sheet at stopbullying.gov.
Clubs can also be a part of prevention by supporting anti-bullying laws, which affect social norms. All states have laws specific to bullying but there is no federal policy specific to bullying. There are three components that have decreased bullying by 20%: scope, defined behavior, and having a required school policy.
Exploring for New Members with Single-Issue Clubs
By Trina Behbahani, Juniorette Chairman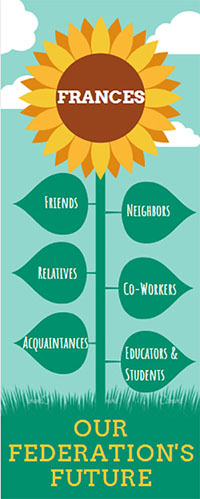 The future of our Federation relies on building new clubs and growing the membership. To that end, I want to introduce you to FRANCES – Friends, Relatives, Acquaintances, Neighbors, Co-workers, Educators, and Students. Each of these represent a group of people that you could introduce to GFWC. Any of them could offer an opportunity to start a new, single-issue club. An art teacher or librarian may have a network of colleagues and friends who would like to form a club solely focused on creative arts or literacy. Your neighbors might express an interest in community conservation projects, or perhaps civic engagement and outreach to encourage community activism and support local first-responders. A group of students, maybe youth athletes, could provide an opportunity to engage a new generation and form a Juniorette club focused on health and wellness issues.
The work of many clubs reaches across all the GFWC community service program areas. The reality, however, is that just a single issue can be the basis of a new club. Do you have a single-issue club in your community? Tell us about them on Facebook!
Johns Hopkins Webinar October 12
Johns Hopkins Medicine is offering a webinar at 7:00 p.m. ET on Tuesday, October 12, about advances in medical science and treatments that are enabling many women to thrive despite a diagnosis of breast cancer. Join medical oncologist Karen Smith and former administrative director of the Johns Hopkins Breast Center and two-time breast cancer survivor Lillie Shockney, M.A.S. as they discuss new treatment and management strategies, including medications that improve both the quality and length of life for patients with breast cancer. Visit the Johns Hopkins website to register for this event.
State President's Project: Marjean Sizemore, Ohio
GFWC Ohio State President Marjean Sizemore's theme is Feeding Our Future. The project goal is to bring awareness to people facing food insecurity throughout the nation and to collect food for local food pantries with an emphasis on eliminating hunger in neighboring communities. Little did Marjean realize that a worldwide pandemic would hit when she selected this theme. The COVID-19 pandemic caused food insecurity to become a major problem in many communities. Food insecurity describes a household's inability to provide enough food for every person to live an active, healthy life. Marjean's project encourages clubs to choose how to help their individual communities, keeping COVID-19 restrictions in mind.
There are several food banks throughout Ohio, with some located in just about every community. Clubs can work in conjunction with their local food banks to create awareness and educate the community regarding food insecurity. Projects can include donating non-perishable food items to local food banks, making monetary donations, volunteering to work in food banks or soup kitchens, planning drive-by collections to involve the community, planting neighborhood gardens, partnering with other organizations, and working together in many other ways to make a difference.
Clubwomen have worked hard so far to increase awareness and donate food throughout their individual communities, as well as statewide. Members contributed innovative ideas. One club partnered with their local food bank when the schools closed in their area and provided 23,000 grab-bag lunches and activity sheets to school-aged children.
Creativity and adaptability have all been demonstrated through the new ways that clubs have supported their communities during the COVID-19 pandemic.
GFWC Marketplace: GFWC Podium Banner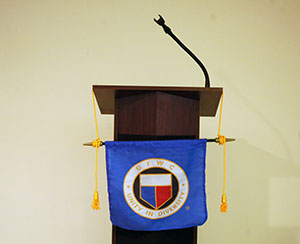 The GFWC podium banner is the perfect addition to your next meeting or conference. This hanging banner is dark blue with the GFWC full-color emblem mounted on a wooden pole with pointed finials and gold hanging cord and tassels. Order yours today.
There could be some mail service delays throughout the pandemic. To speed up processing of your order, we request that you pay for your order at time of purchase in the Member Portal. For information on mail service in your area, visit the USPS Service Alerts page.
GFWC
www.GFWC.org