September 3, 2020
View our Important Dates page for upcoming events and milestones.
Imagine What You Can Plan for Service Projects   
by Angela Cutrera, GFWC Arts and Culture Community Service Program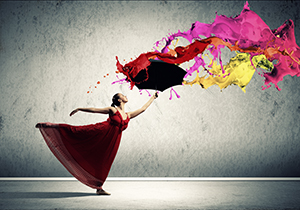 You can participate in the Arts and Culture Community Service Program with just a little planning and imagination.
Include handmade gifts in care baskets for those in assisted living facilities and nursing homes.
Create your own greeting cards for birthdays, club donations, and gifts.
Donate art supplies to students, teachers, day care centers, churches, and libraries.
Attend a painting class with club members or invite an instructor to your meeting for a fun night of painting and friendship.
Host an international dinner to experience the food, music, and history of cultures in your area or internationally, such as Toronto, Canada, the location of the 2021 GFWC Annual Convention.
We would like all clubs to participate in the Arts and Culture Program Challenge Project to sponsor a Youth Art Contest during Youth Art Month in March. Host a community-wide event for all schools or focus on one grade level, one school, or one class. Select a location where participants and their families can view the art and celebrate with the winners. You may choose to host a virtual contest with entries sent in electronically for viewing and judging.
Plan your holiday events and projects, such as homemade holiday cards for nursing home residents or filling decorated stockings for children in a shelter, using the official 2020 GFWC holiday theme "What a Wonderful World!" The club with the best interpretation of this theme will be selected for the "President's Prize" of $100 plus an award certificate to be given at the 2021 GFWC Annual Convention.
Details about the Challenge Project and the "President's Prize" award and application process can be found in the Arts and Culture section of the GFWC Club Manual, under "C" Resources of the digital library in the Member Portal. Many more project ideas in the Club Manual will inspire your creativity!
GFWC Endorses Fundraiser with Starfish Project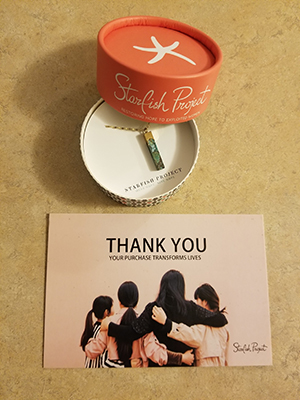 GFWC is excited to enter a new fundraising agreement with Starfish Project for the 2020–2022 Administration. Starfish Project is an organization that supports women escaping human trafficking and exploitation. The organization is currently working with more than 150 women to provide a fresh start in life by arranging safe housing, healthcare, education and training, and employing them to make jewelry and garments to support its mission. Starfish Project Founder Jenny McGee is also the 2020–2022 Signature Program Honorary Chairman.
Through this endorsed fundraiser, 25% of the proceeds from any Starfish Project products purchased will go to GFWC's Success for Survivors Scholarship through June 28, 2022! Check out the Starfish Project's necklaces, earrings, bracelets, rings, and garments. Order your next favorite piece of jewelry today through this dedicated link (which is also on the Starfish Project GFWC web page)!
Cares & Concerns 
Our hearts go out to GFWC clubwomen in California who have lost their homes due to the treacherous wildfires, as well as those who have been forced to evacuate. Please keep the members of GFWC California in your thoughts.
Volunteers in Action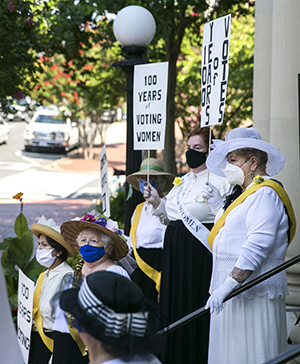 We were so excited to hear about all of the Women's Suffrage Centennial celebrations taking place throughout our Federation! This week's GFWC Blog features just a few of those stories from the GFWC Casper Active Service Club (Wyoming), San Gabriel Woman's Club (Texas), GFWC Paradise Valley Junior Woman's Club (Arizona), and the Woman's Club of Fredericksburg (Virginia).
Check back next week for more observances of August 26, 2020! Meanwhile, does your club have a story to tell about its own celebration? Share it with us by emailing PR@GFWC.org.
Registration for Three Webinars Closes Tomorrow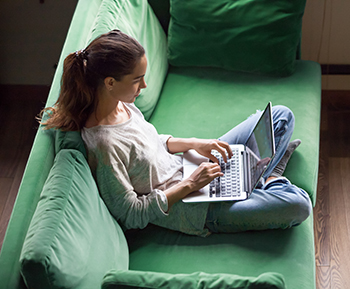 Time is running out to register for the webinars on the Juniors' Special Program–Advocates for Children, Hats Off to Membership, and GFWC's Signature Program!
Register by tomorrow noon EDT to attend one of these webinars at 7pm on September 7, 8, or 9. There's no time like the present to advocate for children and survivors of domestic or sexual violence, who may be especially vulnerable during this pandemic. And with everyone spending more time at home, there may be some extra time to brainstorm ways that your club can grow its membership–even during a time of crisis.
Register through the Member Portal.
WHRC Staffing Update
GFWC's International President and Chief of Operations have decided to delay filling the WHRC Manager position until spring 2021 due to staffing restrictions during Washington, DC's phased reopening plan. The Executive Committee and Board of Directors have voted to reallocate funds previously dedicated to salary and benefits to a planned archival enhancement project designed to strengthen the Archive's current organization system. This will increase usability for onsite researchers and facilitate the eventual expansion of the WHRC Online Catalog, making our collection more accessible to all.
While the position remains vacant, fulfilling members' time-sensitive research requests remains a top priority. Please direct any urgent WHRC inquiries to Carrie deGuzman during this transition. Tours of GFWC Headquarters will remain suspended until further notice due to COVID-19.
A Call for Service: Starting New Clubs in a Time of Crisis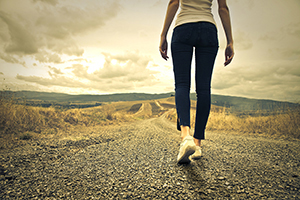 Adversity and crisis bring opportunities. Today, we have an opportunity to grow our membership as we continue to serve others during the pandemic. Let's offer the friendships and experiences that GFWC membership has afforded us as members to others—at a time they may need it most!
Considering that GFWC was founded on the advancement and education of women, what better way to do so than to ask others to join us in lighting the future? During this challenging time, consider a new model such as a cyber club, a cause-based club, a Junior Woman's Club, or a Juniorette Club. Or, maybe create an extension club to provide the connection to former Juniorettes or an alumni club to now function as a single-issue group.
What if we all do what we can, with what we have, where we are? Remember the future depends on what we do today.
Are you considering starting a new club? Share your thoughts on the Membership Committee's Facebook theme this month.
Club Manual: New and Updated Forms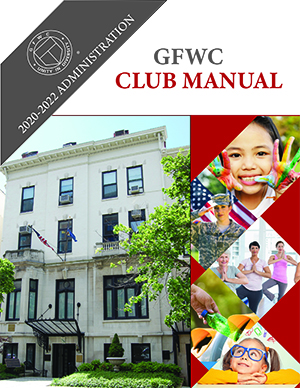 GFWC has updated the Statistical Form for the 2020–2022 Administration. Please note that information for Affiliate Organizations is now being reported in two places. Statistics gathered for these organizations should be reported on the Statistical Form under the specific Community Service Program area to which the project applies. These project statistics should also be provided on the new Affiliate Organizations State Data Form.
To download both forms, go to the "Club Manual" folder under "C" Resources within the digital library of the Member Portal. Within that Club Manual folder, these forms can be found within the "Forms" sub-folder of the "Awards and Contests" folder.
Registration Closes Soon for Shot@Life Leadership Summit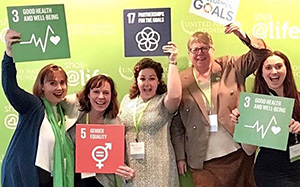 Apply to Shot@Life's 2020 Virtual Fall Leadership Summit taking place Monday, September 28, through Friday, October 2, 2020. Spaces are limited to 50 participants! As an attendee, you will further your training as a Shot@Life Champion and build the skills needed to be a more effective advocate for lifesaving vaccines.
Throughout the year Shot@Life Champions:
Reach out to their congressional offices so they commit to supporting global childhood immunization programs.
Recruit Champions within their local communities, both online and offline, to show policymakers there is local support for global childhood immunization programs.
Raise awareness through social media or traditional news outlets such as newspapers, radio, and TV.
Promote the cause by hosting fundraising or advocacy events.
Help Shot@Life stop the 1.5 million unnecessary deaths that happen every year! The deadline to apply is September 7, at 11:59 pm, EDT. Applicants will be notified of their acceptance starting September 14, 2020.
Summit content will be broken up and take place for a few hours each day over the course of the week. Attendees are not required to attend all sessions, but it is highly recommended. Most content will be live and scheduled in late afternoon/early evening (EDT), but it will be recorded to view later if you cannot attend a session. Apply today!
Techie's Tips: Logging in to the Member Portal   
The First or 15th Time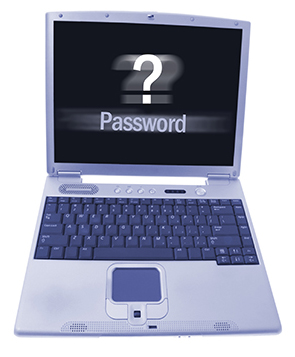 Logging in for the First Time   
The first time you log in to the Member Portal, there are a few things to remember: 
Select the option to "Allow Cookies."
Use your full email address as your username (all lowercase).
Select the "Forgot my password" option at the bottom. You will receive an email with information on creating your profile and setting a password.
To create a profile, select "Need an account? Sign Up" link at the bottom. You will be prompted to enter a username and password. Passwords include an uppercase letter, lowercase letter, number, special character (!@#$), and are at least eight characters long.
Logged in Before
Have you successfully used the Member Portal before but are having trouble using your username or password?
Remember your password is case sensitive. Passwords include an uppercase letter, lowercase letter, number, special character (!@#$), and are at least eight characters long.
If you enter an incorrect password, try clearing your browser history, your cache, or cookies before attempting to log in again.
September 8 Johns Hopkins Webcast on Memory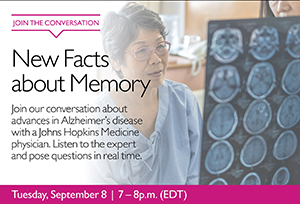 In the next free Conversations that Matter webcast brought to you by Johns Hopkins Medicine A Woman's Journey, Psychiatrist Constantine Lyketsos, M.D.; the Elizabeth Plank Althouse Professor of Psychiatry and Behavioral Sciences, Director of the Memory and Alzheimer's Treatment Center, and Director of the Department of Psychiatry and Behavioral Sciences at Johns Hopkins Bayview; will be presenting on memory. Hear about current clinical trials to alter the course of Alzheimer's disease as well as early symptoms and the course of the disease.
Mark your calendar for September 8 and register for this webcast today! 
Marketplace: Administration Pin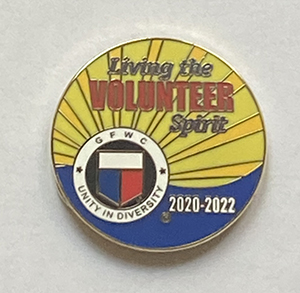 Have you ordered your 2020–2022 Administration Pin yet? It's an initial step you can take in joining this Administration to light a path toward the future! This brightly-colored pin features a rising sun, a symbol of new beginnings.The back is magnetic for your convenience. Celebrate the start of the 2020–2022 Administration and order your pin in GFWC Marketplace.
Please note: Headquarters is operating with limited staff daily, and the Postal Service is also experiencing service delays in many communities.