September 9, 2021
View our Important Dates page for upcoming events and milestones.

Top Ten Projects Announced! 

GFWC is excited to announce the Top 10 Projects for all Community Service Programs and Advancement Plans. Visit GFWC's website to see the 2020 club projects chosen in each of these categories for their ingenuity, success, and impact on the community.
The complete list of Top 10 Projects for each Program and Plan is available for download in the Member Portal Digital Library, filed under the "T" Resources folder.
Congratulations to All Awardees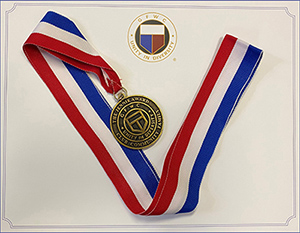 We are so proud of the members recognized at the 2021 GFWC Annual Convention for their exceptional work in the Special Programs and Community Service Programs, Advancement Plans, and areas that support the missions of our Affiliate Organizations. A special congratulations goes to the Jennie Award Winners and The Washington Post's Amy Brittain for being awarded the 2021 Croly Award for Excellence in Journalism Covering Issues of Concern to Women.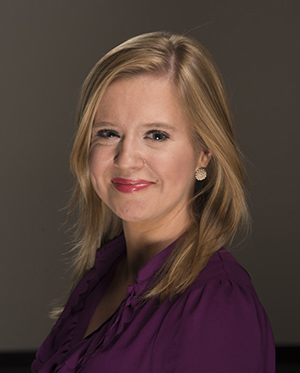 Join us in congratulating everyone by visiting the 2021 Awards page.
Stay tuned for the Convention recap in next week's News & Notes, which will include a secure link to download the full photo album. If you were able to join us in Atlanta, please remember to be mindful of potential exposure during your travels and to take any necessary precautions to reduce risk to yourself and others.
Cares & Concerns 
It is with sadness that we announce the passing of Phoebe McCoy, Kentucky State President (1982-1984) and Southeastern Region President (2008-2010). Phoebe passed away on August 22.
Volunteers in Action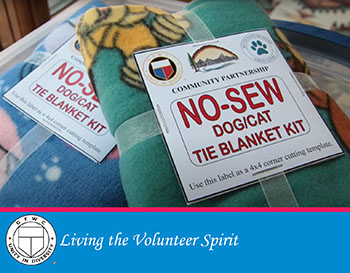 This week's GFWC Blog features GFWC Bitterroot Woman's Club and Foundation (Montana) and GFWC Women's Club of Farmingdale (New York). Read about how clubwomen created no-sew blanket kits for children to make fleece blankets for animals at the local Humane Society and how members donated bags of clothes and accessories to their local Dress for Success chapter.
Have a success story to tell? Email PR@GFWC.org to have your club project considered for the GFWC Blog.
Keep Juniorettes Excited This Fall
By Trina Behbahani, GFWC Juniorette Chairman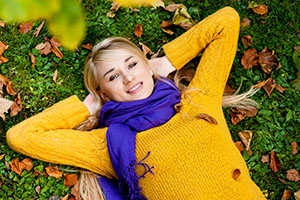 A new season is upon us. Rather than "fall"ing back into our old ways, let's make sure we keep our Juniorettes excited about making an impact in their communities. As you kick off a new club year, consider facilitating a brainstorming session to identify new project ideas. These ideas are provided to help you kick-start the conversation:
September is National Courtesy Month. Discuss ways you might show kindness to those in your community–thank you cards for first responders, cheery notes for residents at a local senior center, or notes of encouragement for teachers in their first year.
October is National Book Month. Learn about GFWC's ESO program and discuss ways you might promote reading in your community–building a Little Free Library, collecting books for a local shelter, or reading to students during an afterschool program.
National Day Calendar tracks nearly 1,500 national days, weeks, and months. These fun and unique celebrations and recognitions could be the jumping off point for new projects in your club.
Let us know what your Juniorette Club is doing to make service fun and breathe life into their new club year. Send your success story with at least one action-oriented photo to PR@GFWC.org.
Attend 2021 GFWC Region Conferences
Don't miss out on your chance to connect in person and share successes and stories from the past year with your fellow clubwomen by attending your Region Conference. Below are the dates and locations of the upcoming 2021 GFWC Region Conferences.
GFWC Western States Region Conference
September 9-12
Colorado Springs, Colorado
Region President Kate LeMere
GFWC New England Region Conference
September 16-19
Westborough, Massachusetts
Region President JoAnn Calnen
GFWC Mississippi Valley Region Conference
September 23-26
Ottertail, Minnesota
Region President Sabra Clarke
GFWC Middle Atlantic Region Conference
September 30-Oct. 3
Wilmington, Delaware
Region President Sandra Roberts
GFWC Great Lakes Region Conference
October 7-10
Lisle/Naperville, Illinois
Region President Pat Heitman
GFWC South Central Region Conference
October 14-17
Baton Rouge, Louisiana
Region President Cathie Ryan
GFWC Southern Region Conference
October 21-24Orlando, Florida
Region President Cynthia Geis
GFWC Southeastern Region Conference
October 28-31
Flintstone, Maryland
Region President Peggy Barnes
For more information about the upcoming 2021 GFWC Region Conferences, contact your Region President or view the Important Dates Calendar.
You Can Prevent Suicide
By Beth Smith, Health and Wellness Community Service Chairman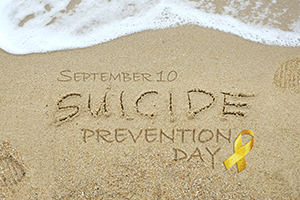 Suicide Prevention Day is tomorrow. You can highlight the day by lighting a candle as an act of remembrance and support for suicide prevention. People from all over the world will light a candle near a window at 8pm on Friday, September 10. To increase awareness, share this event with your family and friends on social media by posting a picture of a candle and link to the World Suicide Prevention Day page.
Participate in the GFWC Health and Wellness Challenge Project by signing up for the International Association for Suicide Prevention (IASP) "Cycle Around the Globe." You can cycle any distance on any road, track, or gym to help prevent suicide. It's free to sign up and runs from September 10 to October 10.  Last year, more than 201,000 miles were cycled in more than 40 countries—wow! Join me in being a part of this global awareness event.
How can you help family and friends who are struggling with emotions and mental health?
The National Institute of Mental Health (NIMH) lists the 5 Action Steps for Helping Someone in Emotional Pain:
Ask. "Are you thinking about killing yourself?" is not an easy question, but studies show that asking at-risk individuals if they are suicidal does not increase suicides or suicidal thoughts.
Keep them safe. Reducing a suicidal person's access to highly-lethal items or places is an important part of suicide prevention.
Be there. Listen carefully and learn what the individual is thinking and feeling. Research suggests that acknowledging and talking about suicide may reduce, rather than increase, suicidal thoughts.
Help them connect. Save the National Suicide Prevention Lifeline's (1-800-273-TALK (8255) and the Crisis Text Line's numbers (741741) in your phone, so it's there if you need it.
Stay connected. Staying in touch after a crisis or discharge from care can make a difference. Studies have shown the number of suicide deaths goes down when someone follows up with a person at-risk.
Tap Domestic Violence Assistance Networks 
By Trisha Schafer, Teen Dating Violence Advisor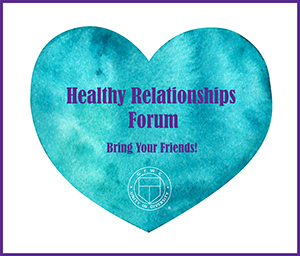 Reaching out to domestic violence assistance networks is an excellent way to identify experts for your club's Healthy Teen Relationship Forum in February, Teen Dating Violence Awareness and Prevention Month. Organize your club's Forum planning committee now so that you can spend all of October conducting outreach to local organizations that already have connections to subject matter experts. Finding a certified domestic violence, rape crisis, or sexual assault expert may not be as tough as it seems!
If you're not sure which organization to contact in your community, start by visiting the websites of the National Coalition Against Domestic Violence, National Sexual Violence Resource Center, National Center on Domestic and Sexual Violence, and Futures Without Violence. These organizations discuss topics that are important for teens to explore openly with each other.
Devoting October to planning your club's Healthy Teen Relationship Forum is a meaningful way to observe Domestic Violence Awareness Month. Don't wait; your club's Forum will have better attendance with extended planning and promotion! To help with advertising your club's forum online, there is a full-sized social media graphic available (pictured above) in the "Challenge Projects" folder within the "C" folder in the Member Portal's Digital Library.
Your Culinary Talents Needed by September 17
Participate in our soup recipe contest for National Soup Month! Submit your healthy, best-kept secret soup recipe by Friday, September 17, for a chance to be featured in the Winter 2022 GFWC Clubwoman Magazine. We're looking for GFWC members' original culinary creations of all kinds—broths, creams, purees, bisques, and chowders.
International President Marian St.Clair will review all of the recipes and handpick six finalists to cook and be tasted at GFWC Headquarters. Four of these soups will be published in GFWC Clubwoman Magazine, one President's Pick and three others selected by Headquarters judges. Each submission should include:
How many servings the recipe makes.
A list of ingredients with exact measurements.
Preparation instructions in the order that they should be followed.
The cooking time and temperature.
Submit your original recipe by Friday, September 17, to PR@GFWC.org. With your submission, please include your full name as you would like it to appear in print as well as your club's name and state. High-resolution (300 DPI) photographs of your prepared soup are welcome but not required.
To Recruit, You Have to Be Visible
By Nance Jones, GFWC Membership Committee Member
COVID-19 continues to challenge us with how to strengthen connections with the members we have and form new ones with prospective members. We are a hands-on organization and make a difference one project at a time. It is our physical presence in the community, and people seeing us undertaking projects that benefit our neighbors, that will make the greatest impact.
Continuing to do all of this while staying safe means getting creative and vaccinated, and social distancing when you work together. Work in small groups to complete projects.  You might want to take your meetings outside for now. When possible though, we must get back to interacting face-to-face.
Technology, such as Zoom, can allow your club to remain in visual contact, but it should not be a long-term mindset. Zoom cannot sustain our membership because we all need the human touch, which keeps our members happy as well.
However your club decides to connect during the pandemic, stay safe.
Operation Smile Expresses Gratitude for GFWC Support
GFWC Affiliate Organization Operation Smile was excited to send a member of their team to meet with clubwomen during the 2021 GFWC Annual Convention in Atlanta, Georgia, last week for a weekend filled with conversations to help everyone better serve their communities and the world. Operation Smile representatives expressed their gratitude for being able to participate in the event and host a workshop about their organization and their current projects.
Operation Smile works with patients around the world to ensure that they have access to safe surgeries for cleft lip and cleft palate. One of these patients is Faustina, from Ghana, who lived with an unrepaired cleft lip for 17 years before having surgery. You can learn more about Faustina's story on Operation Smile's YouTube channel.
For additional information, reach out to the Operation Smile team at GFWC@operationsmile.org.
State President's Project: Pam Ament, California
Change is Beautiful is the 2020-2022 motto for GFWC California State President Pam Ament. Pam holds a very special place in her heart for this year's President's Projects of the Administration: the United States Military and the California Honeybees are being served by the many members of the California Federation in myriad ways.
As a veteran, Pam is dedicated to any project or program that benefits soldiers of the past and present. "It is important to pay honor to those that have paid an honor to all of us, from all centuries, all wars, and all conflicts," she said. The clubs have played a huge role in the many aspects of supporting the USO programs and stations throughout the state and donated to Honor Flight, Wreaths Across America, Cup of Joe, Knit Your Bit, and Stamps for the Wounded, to name a few. Anything to help soldiers and veterans is fabulous, according to Pam.
Honeybees are the other special project for this Administration, as they are often overlooked as part of the food chain for humankind. Honeybee gardens have been planted by members up and down the state with seeds provided. Donating to GFWC Affiliate Organization Heifer International for its program to increase the honeybee population is a favorite project for the members. Clubwomen also enjoy supporting the World Wildlife Fund and Beesponsible.
"With the droughts and fires in California, we must do what we can to save our honeybees, or, we don't eat…it is up to us to make a difference now," Pam said.
Pam is passionate about creating beautiful change that everyone can live with and knows that the steps the membership of the California Federation are taking will move us toward the change we all want to see. There should be a place where the honeybees and military, both past and present, can benefit in a beautiful way.
GFWC Marketplace: Silicone Phone Wallet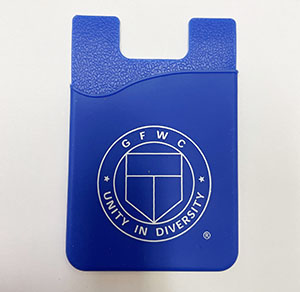 The GFWC silicone phone wallet will make carrying your important cards easier by conveniently attaching to the back of your phone. With space for carrying two cards, the wallet uses a patented 3M adhesive to help it stay on most phones and phone cases without demagnetizing your cards. The wallet is great for when you would rather not carry your full wallet or purse. Order yours today.
There could be some mail service delays throughout the pandemic. To speed up processing of your order, we request that you pay for your order at time of purchase in the Member Portal. For information on mail service in your area, visit the USPS Service Alerts page.
GFWC
www.GFWC.org