Summer 2021
WHRC COMMITTEE & STAFF
Chairman: Hope Royer
Committee Members: Mary Baird, Carolyn Forbes
International President: Marian St.Clair 
---
The First Meeting
By Hope Royer, WHRC Committee Chairman
In September, GFWC clubs in every state will be preparing to begin what many of us consider the new club year. The 2021 September meeting will be even more special than most, as it will be the first in-person meeting for many since the early spring of 2020.
This annual reunion is a happy ritual that has been repeated throughout GFWC's history. One early example of this tradition is seen from the Indianapolis Woman's Club, which was organized by seven women in 1875. Laura Giddings Julian was elected president of this club. Mrs. Julian's young daughter Grace shared the excitement of her mother's first club meeting in a note written to her cousin Kate:
"Mama wore her black lace bunting dress and her English walking hat, also her silk dolman and dark green kid gloves, also a red geranium with a rose-geranium leaf pinned on her waist. She looked very nice. Bedford took her in the carriage and he had to wash the carriage first. It didn't get quite dry, but Mama said she must not be late at the club because she was president. But she was late after all, because Meg lost a shoe. So Mrs. McKay (secretary) had to start the club."
Gone are the days of hats and gloves and horse-drawn carriages, but you can still take time to enjoy the excitement of your club's "first" meeting in 2021!
Identifying America's Historic Resources
By Mary Baird, WHRC Committee Member
The National Register of Historic Places was authorized in 1966 under the National Historic Preservation Act. Along with the National Park Services, the National Register coordinates and supports public and private efforts to identify, evaluate, and protect America's historic and archeological resources. Listing in the National Register of Historic Places provides a formal recognition of a property's historical, architectural, or archeological significance based on national standards used by every state. Currently, more than 96,000 properties are listed in the National Register and almost every county in the United States has at least one location listed in the National Register.
Do you have a house, land, or building that you believe is worthy of preservation? The house or building must be at least 50 years old and look much the same as it did in the past.
Begin the nomination process by contacting your state's Historic Preservation Office. They will provide the research materials and necessary forms to help with the process. If the property is on federal or tribal land, the process will need to start with the Federal Preservation Office or Tribal Preservation Office. Nominations can be submitted by property owners, historical societies, preservation organizations, governmental agencies, or other individuals or groups.
Proposed nominations are reviewed by your state's Historic Preservation Office and the state's National Review Board. The length of review time varies, but it will take a minimum of 90 days. Following initial review at the state level, the forms are submitted by the state to the National Park Service in Washington, D.C., for final review and listing.
The Wimbish House 
By Hope Royer, WHRC Committee Chairman
With appreciation to the Atlanta Woman's Club:
JoDee Gonzalez, President
Karen Clydesdale, former President and Board of Trustees Chair
Britton Rogers, Women's History Committee
Ann B. Jones, A Light on Peachtree: A History of the Atlanta Woman's Club, former member
Judy Reece, member 
Karina Hill, photos, Administration 
Affectionately known as the "Old Lady of Peachtree," the Wimbish House serves as the headquarters of the Atlanta Woman's Club (Georgia). The beautifully restored Victorian-era home is located at 1150 Peachtree Street in the heart of Midtown, on what was once known as "Mansion Row." The beloved icon sits proudly today among Midtown's dramatic corporate skyscrapers, stylish hotels, trendy restaurants, and celebrated cultural arts venues. A designated national, state, and city landmark, the property was listed on the National Register of Historic Places in 1979 as the Atlanta Women's Club Complex.
The eclectic French Renaissance Revival home was commissioned in 1906 by prominent Atlanta attorney William A. Wimbish as a residence befitting his family's social status. Inspired by a visit to the home of friends in the south of France, Mr. Wimbish acquired the services of architect Walter T. Downing to emulate the beauty of the sandstone French chateau. The home is distinguished by steep gables, intricate detailing, and massive stonemasonry ornamentation. Downing later designed many of Atlanta's most prestigious public buildings, including The Church of the Sacred Heart of Jesus, Trinity United Methodist Church, First Presbyterian Church, and Lupton Hall at Oglethorpe University. The Wimbish family lived in the home from 1906 to 1919.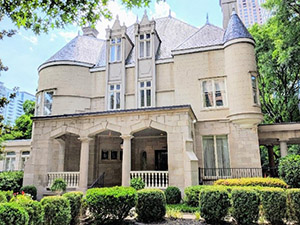 The Atlanta Woman's Club purchased the Wimbish House for use as its clubhouse in 1919 for $47,500. The club previously occupied a home on Baker Street. As membership grew, the need for a larger and more spacious headquarters became apparent. The club sold the Baker Street property and purchased the larger and architecturally unique Wimbish House. The Atlanta Woman's Club held its first club meeting at its new headquarters in February 1920. Fundraising campaigns were created soon after the purchase to raise funds necessary for expansion. An auditorium was built in 1922 and a banquet hall was added in 1923.
In addition to hosting monthly membership meetings, executive committee meetings, and special events, the Wimbish House has become a highly sought after venue for weddings, wedding rehearsals and dinners, bridal showers, executive and business luncheons, afternoon teas, corporate events, and other upscale affairs. Movie and television companies have also rented the Wimbish House for filming and have used the property for programs. The Wimbish House is a reminder of life on Peachtree Street at the turn of the century. Its historic architectural details, spacious rooms with high ceilings, period furnishings, and hardwood floors throughout provide a rich, magical backdrop for the most momentous occasions.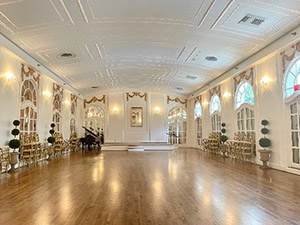 A few features of the house include tall archways and columns, formal reception rooms that flow gracefully into the elegant dining room, a sunroom, and a ballroom. Numerous crystal chandeliers and grand pianos add elegance throughout the venue. Across the parlor, or foyer, is the Octagon Room, used originally as a sitting room. The glass front china cabinet, original to the house, now holds a variety of tea cups and saucers that have been donated to the club throughout the years.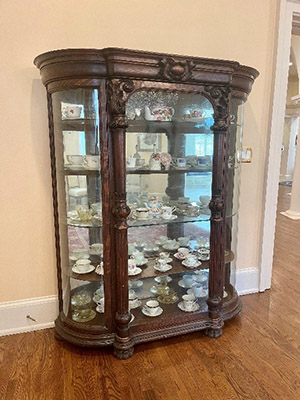 In addition, the original library is used today as an administrative office, and the space features a hand-painted cabinet that is original to the house and dates back to the late 1800's.
In 2020, the club expanded its partnership with the Atlanta Preservation Center to offer quarterly tours of the Wimbish House. These tours provide guests with an architectural tour of the home, history of the house and the Atlanta Woman's Club, and an overview of the work the club does in the community. All tours are coordinated by the Atlanta Preservation Center.
Along with quarterly tours, the Wimbish House is one of the homes open to the public during Phoenix Flies, the Atlanta Preservation Center's annual March celebration of Atlanta's historic sites. Dressed in period costume representing the decades the club has been in existence–1895 to present–members of the club's Women's History Committee provide guests with an hour-long guided tour. The Costume Closet, created by the Women's History Committee in 2020, is full of period clothing, vintage dresses, hats, and more. Although still a work in progress, it will be used by volunteers who host events during Phoenix Flies.
For more than 100 years, the Atlanta Woman's Club and the Wimbish House headquarters have played a pivotal role in Atlanta's history. For example, income raised from rental fees and the leasing of the former auditorium benefited the city of Atlanta by providing total financial support of the club's philanthropies throughout the Atlanta community.
In the foreword to A Light on Peachtree: A History of the Atlanta Woman's Club, written by Anne B. Jones in 2012, former President Jimmy Carter and his wife, Roslyn Carter, note, "Many in Atlanta may not realize that our city and the state of Georgia could have faced a very different history had it not been for the successful advocacy and funding of several important projects undertaken by the Atlanta Woman's Club, most notably with the inception and development of the Atlanta airport."
Epsilon Sigma Omicron: "Enlighten Your Own Pathway"
By Hope Royer, WHRC Committee Chairman
With appreciation to GFWC Education and Libraries Community Service Program Chairman Tina Daniel
The honorary educational society Epsilon Sigma Omicron (ESO) was organized in 1928 as an adult education project of the Indiana Federation of Women's Clubs and was incorporated in 1930. Its purpose was to encourage clubwomen to read and study. Affiliated with GFWC in 1934, the first national meeting of ESO was held in 1934 at the GFWC Convention in Seattle. It provided a course of planned reading for members. Groups of clubwomen were eligible to take ESO courses for credit with supervision provided by an authorized educational agency such as a state university, college, or a state library. Full membership in the sorority could be achieved after completion of four courses. In 1938, ESO was accepted as part of the Adult Education Division of the GFWC Education Department.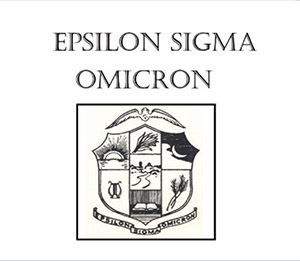 Bertha J. Lacey, a well-known Indiana artist, designed the crest in 1932 for ESO in the form of a shield, the ancient symbol of protection. Below the crest is the torsade bearing the name Epsilon Sigma Omicron. The torsade was originally a wreath of twisted ribbon presented to a crusader when he set out on a quest. The dove of peace that crowns the crest symbolizes aspiration.
The structure of the ESO reading program has changed with the times. It flourishes today by providing an educational reading program that stimulates a desire for self-improvement. Updates to the 23 categories on the reading list are based on selected best seller lists, American Library Association lists, Pulitzer and other prize lists, and GFWC-related topics. Support ESO in your state by joining an existing State ESO Chapter or work with your State President and State Education and Libraries Chairman to establish a State ESO Chapter.
Book Wagons and Beyond
By Hope Royer, WHRC Committee Chairman
The earliest women's clubs, from 1847 to 1889, were developed around prevailing interests of art, history, literature, and travel. Many became known by name as reading and study clubs. Among the earliest were the Ladies Reading Club of Junction City, Kansas; the Woman's Club and Library Association of Cairo, Illinois; the Reading Club of Durango, Colorado; and the Ladies Literary Club of Salt Lake City. Self-improvement appeared to be an underlying theme and a good starting point for women eager to reach out. Recognition of the need for education for themselves and their communities helped propel a keen interest in providing library services to their communities and beyond. Eager to ensure that even isolated areas had access to literature, clubwomen prepared travelling book collections, or book wagons, and sent them by rail and horse, and later by car, to areas beyond their communities.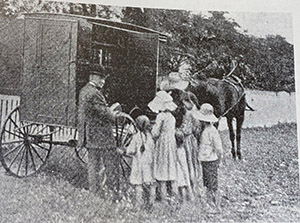 Arrangements for the use of books varied from state to state. In most cases the borrower paid for transportation; however, in Missouri and New York, the state paid the transportation costs. Colorado, Oregon, South Carolina, and Tennessee were among states where the railroads and stage coach companies transported the books free of charge. In Utah, the traveling libraries were transported by rail and coach at one-half rate. Other than in Missouri and Maine, there was no fee charged for the use of books.
By 1904, 11 years after the earliest traveling libraries, there were 4,655 traveling libraries with 340,951 books in 34 states where GFWC Federations existed. Books were brought to rural neighborhoods, mining camps, ranches, granges, and mountain districts. Of the 4,655 known traveling libraries, 1,016 were owned and controlled by State Federations and GFWC clubs.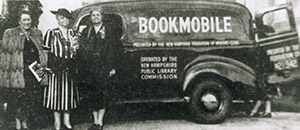 International Past President Sadie Orr Dunbar (1938-1941) is pictured (left) with a bookmobile provided by the New Hampshire Federation. With Mrs. Dunbar is Mrs. Frederick B. Preston (center), president of the New Hampshire Federation, and Mrs. LaFell Dickinson, GFWC Second Vice President.
By the turn of the century, 18 state library commissions had been secured primarily through the influence of clubwomen, and clubs had established 474 free public libraries. Clubwomen themselves often served as librarians and fundraisers. The establishment of such community libraries became one of the fastest growing areas of club activities. In 1933, the American Library Association credited GFWC with establishing 75 percent of public libraries.
GFWC clubs have continued their strong history of founding, maintaining, and promoting libraries well into the 21st century. Support of public libraries and public school libraries was the focus of GFWC's Libraries 2000 project. Initiated in 1997, the project raised more than $13.5 million in donations.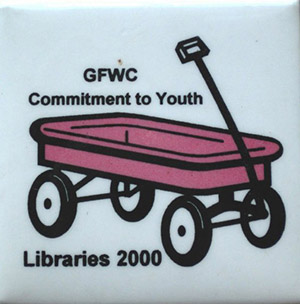 In order to assist communities affected by man-made and natural disasters, GFWC established the GFWC Library Replenishment Fund during the 2010-2012 Administration. The fund provides grants to clubs to help replenish libraries affected in their communities.
Myriad programs and projects promoting libraries as community education and enrichment sources can be found in the 2020-2022 GFWC Club Manual in the "C" Resources folder of the Member Portal Digital Library in the section outlining the Education and Libraries Community Service Program.
GFWC—On the Frontline of Health
By Carolyn Forbes, WHRC Committee Member
During a time when women had not yet been recognized as full-fledged citizens of the country, GFWC clubs worked to bring aid and awareness to a variety of health-related issues.
Clubs were involved with improving public hygiene and food and drug safety in the 1890's. In Indiana, clubwomen secured a state laboratory of hygiene under the board of health that was charged with the duty of examining food and drugs and aiding in the enforcement of health laws. Other clubs, like the GFWC Plymouth Women's Club, undertook restaurant inspections on their own because there were no laws in place to regulate sanitary conditions.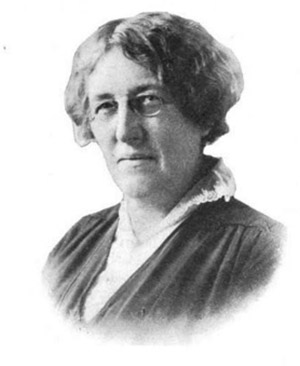 By 1897, the Pure Food and Drug Committee of GFWC lobbied for a federal bill known as the Pure Food and Drug Act. Clubwoman Alice Lakey initiated a letter writing campaign to advocate for pure food legislation. She was credited with mobilizing more than a million women to write letters in support of the Food and Drug Act. This bill was signed by President Theodore Roosevelt on the same day in 1906 as the Federal Meat Inspection Act.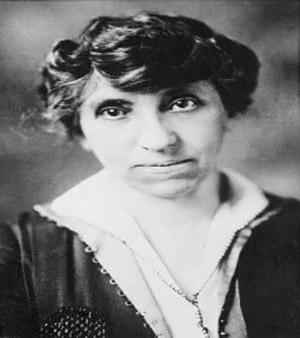 President Taft appointed clubwoman Julia Lathrop in 1912 as chief of the new Children's Bureau. GFWC worked with the bureau to promote public healthcare for mothers and infants, resulting in the 1921 Sheppard-Towner Act. In 1917, GFWC clubs advocated in three focus areas: infantile paralysis, mortality of women in childbirth, and specific needs and rights of preschool children. Dr. Julia Clifford Lathrop, of the Chicago Woman's Club, was bureau chief until 1921.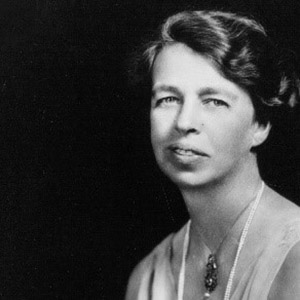 Eleanor Roosevelt helped advance the important work of GFWC more than 80 years ago. She was instrumental in forging the initial partnership between GFWC and Affiliate Organization March of Dimes.
Years after these advancements, in March 2020, the world as we knew it came to a stop. Clubs were unable to meet, members could not gather, and people had to quarantine from one another. People were at a standstill until more could be learned about COVID-19.
However, the COVID-19 pandemic did not stop clubwomen from pursuing the GFWC mission to improve the lives of others. Since members were unable to meet in person, they learned to conduct Zoom meetings and completed projects such as making masks for the community and delivering them to shelters and clinics. Clubs also provided food for doctors and nurses, showing their support of the bravery displayed by healthcare workers globally.
In their meetings, members shared how COVID-19 affected their lives and families, what they learned from the experience, and what they could do to improve the environment around them during trying times.
In addition to local projects, clubwomen continued to support GFWC Affiliate Organizations during the pandemic.
Since 1944, GFWC members and Heifer International have provided livestock and training in environmentally sound agricultural practices to families in need around the world as a way to develop self-sufficiency. 2020 was no exception. Clubwomen continued to donate flocks of chickens, ducks, cows, and goats.
It has been more than six decades since GFWC began to work with UNICEF USA. Members support UNICEF with monetary donations that provide vaccinations to children in need. By working with UNICEF, members raise awareness and funds for the protection and safety of the most vulnerable children.
Due to the COVID-19 pandemic, millions of children missed out on their routine immunizations, putting decades of global health on the line. The amazing members of the GFWC community have done what they could to support Shot@Life. As the world navigated the COVID-19 pandemic, people came together in powerful ways. Members used social media to share posts for Facebook, Twitter, Instagram, and with members of Congress.
Like the strong GFWC clubwomen that came before us, members will continue to move forward with accomplishments that will make this world a better place.
Donate to WHRC
Help the WHRC preserve the history of GFWC and the contributions of its clubwomen!
Checks 
Include "WHRC" in the memo line, and make payable and send to:
GFWC
1734 N Street NW
Washington, DC 20036-2990.
GFWC
www.GFWC.org