Volunteers in Action: GFWC Lamoille Woman's Club (NV) & GFWC Woman's Club of Indio (CA)
November 7, 2023
The GFWC Lamoille Women's Club (NV) contributed to the GFWC National Day of Service by supporting a food bank at Elko Senior Center. They advertised on the radio and through Facebook to get the message out about donating. Twenty members of their club participated, donating over 150 pounds of food.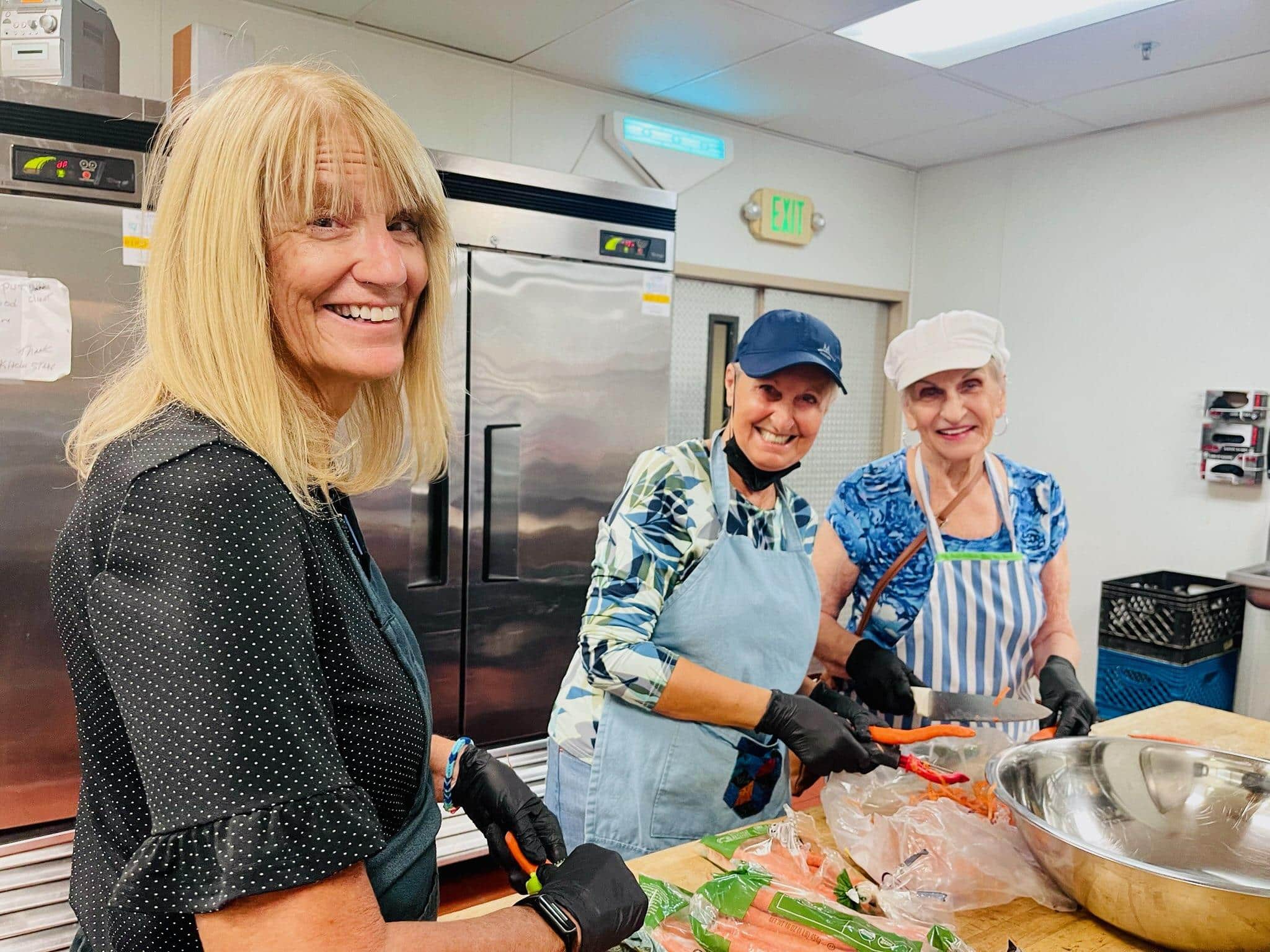 The GFWC Woman's Club of Indio 's projects benefitted 2 organizations: FIND Food Bank (FIND) & Coachella Valley Rescue Mission (CVRM). They helped FIND by providing healthy food collection, solicitation of monetary donations, assembly of 302 produce bags, and 270 Senior Boxes. At CVRM they prepped food for meals including cutting, chopping or peeling carrots, onions & bell peppers, cracking & mixing 800 raw eggs.
Blog
GFWC welcomes comments to posts on its blog but reserves the right to remove content that is inaccurate or unhelpful to GFWC Members. The email address required to authenticate and publish a comment will not be shared externally.
Featured Member
Bobbie Schorsten
Bobbie Schorsten decided joining GFWC Woman's Club of Hendersonville would be a great way to help others.



Success For Survivors Scholarship
Each year, GFWC awards scholarships to help intimate partner abuse survivors obtain a post-secondary education that offers a chance to reshape their future by securing employment and gaining personal independence.
Featured Club
GFWC Lawrence Classics Club
The GFWC Lawrence Classics Club (Kansas) has 19 members, and it's an incredible mixture: one charter member has been involved since 1997; one member has been part of GFWC since 1960; there are a mother and daughter pair who are 2nd and 3rd generation clubwomen; four members are Boosters; and their youngest member only graduated from college last year. This assorted group shares the same values about volunteerism and puts them into action.