August 11, 2022
View our Important Dates page for upcoming events and milestones.
Winner Winner Chicken Dinner 
By Beth Smith, GFWC Community Impact Program Chairman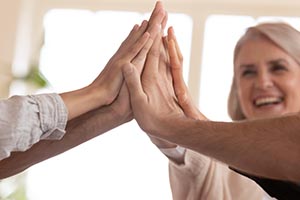 More than 100 chicken dinners can be bought with the $2,500 your club could be awarded through the Community Impact Program. Those dinners would feed a lot of people and address food insecurity in your community. Collaborating with food pantries and outreach programs was a winning project in 2022.
Other winners focused on the adaptive learning of special needs students by collaborating with organizations to aid with fundraising, celebrations, and recognition events that needed a boost during COVID-19 shutdowns. Another club created sensory walls, playgrounds, and professional mentoring for children and young adults with developmental delays by networking with residential service programs, teachers, builders, and Community Cares AmeriCorps.
Mobility accessibility at a community park was a winner by adding ADA compliant ramps, cement pads, and wheelchair-friendly picnic tables. The club collaborated with other service clubs and the highway department to place handicap signage throughout the park.
Creating access to reading materials in English and Spanish was also a winner by recycling newspaper vending machines into Little Free Libraries and placing them at local laundromats. Rinse, Read, Repeat!
Research and sweat equity were used by a winning club to honor veterans. The club members identified cemeteries and graves of veterans and then cleaned, documented, decorated them with honor, and permanently recorded the graves at the county offices and library.
What do these winners have in common?
Researching what is needed in the community.
Collaborating with other groups.
Raising money or securing grants.
Doing the work = sweat equity.
Find all the information your club needs to help you select a project and document your progress in the Community Impact Program award section of the GFWC Club Manual, located in the "C" Resources folder of the Member Portal Digital Library.
You could BE A WINNER for your community as well as your club!
GFWC Sisterhood Has No Borders
By Kathryn Sowers, 2022-2024 International Liaisons Chairman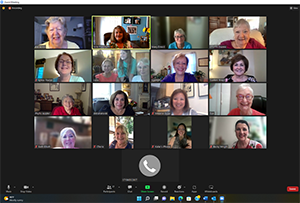 Recently, GFWC clubwomen "reached across the world" during a remote meeting with several GFWC Officers. The meeting included Sue Babcock, from Woman's Club of Taipei, Taiwan; the 2020-2022 and 2022-2024 GFWC International Liaisons Committees; members of the GFWC Florida District 4 clubs; and Beth Elliott, GFWC Palatka Woman's Club member, who was hosting Lora Pavlenko, President of the GFWC Ukraine Woman's Club in Kyiv, Ukraine, as well as her daughter, ReneTa, and granddaughter, Christine. Lora and her family were using a travel Visa to visit her sister, who lives in Florida. GFWC Florida Clubs in District 4 provided housing during the visit, and a Southern Potluck dinner was held. The opportunity allowed everyone to speak with Lora and her daughter, as interpreter, about their terrifying struggle to survive and continue to help others during and after the evacuation in Ukraine.
The 15 members of the GFWC Ukraine Woman's Club have fled to different countries, along with almost all the women and children of Ukraine. The club members continue to stay in touch via Zoom and social media. They also continue to assist others in finding resources such as schools, medicine, shelter, and more.
Currently, Lora and some of her family members are living in Switzerland, along with approximately 13,000 other refugees. Switzerland allows the refugees to stay for one year, so if they cannot return to Ukraine by next April, they will need to try to move to another country.
Before leaving Switzerland, Lora held meetings with the clubwomen to offer them hope, help, and a bit of happiness. Lora's husband is still in Kyiv and is trying to help about 3,000 people using a scooter to get medicine, clothes, and food to those still in the area. Lora's hope is to return to Kyiv and open a rehab center.
GFWC will provide updated information on the clubwomen in Ukraine as it is available, but for now, Lora asked her fellow members for prayers for safety and a return to her country.
The 2022-2024 GFWC International Liaisons Committee is looking forward to sharing the news of our International Clubs throughout the Administration.
Cares & Concerns
It is with great sadness that we announce the death of Janet Kohn, GFWC Michigan Past State President (2000-2002), on July 28. Janet was a dedicated clubwoman for many years and a friend to all who knew her.
Volunteers in Action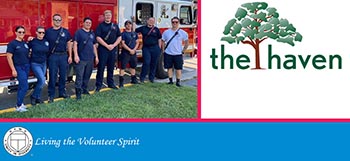 This week's GFWC Blog features GFWC Junior Women's Club of Westminster (Maryland) and Woman's Club of Essex County (Virginia). Read how members of the GFWC Junior Women's Club of Westminster cosponsored their community's annual National Night Out event and how the Woman's Club of Essex County donated purses and pocketbooks filled with feminine hygiene and beauty products to a local shelter for women in need.
Have a success story to tell? Email PR@GFWC.org to have your club project considered for the GFWC Blog.
Bringing the Sparkle to Juniorettes 
By Jenny Hinegardner, Juniorette Chairman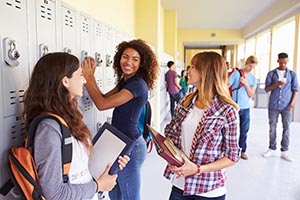 GFWC is excited to bring even more sparkle to our Juniorette Membership Level with a goal to provide more value to Juniorette clubwomen and their Advisors.
The Juniorette handbook has transformed into its own Club Manual guide located in the Club Manual subfolder in the "C" Resources folder of the Member Portal Digital Library. The Juniorette Club Manual page is set up similarly to the other sections, and new project ideas were added to help kickstart the imagination and give ideas from which to build.
Part 1 – Getting Started
In this section you will find descriptions of the roles of all those involved and recruitment suggestions for grade levels and different age groups. We have included how and why the Juniorettes were formed and how to federate a Juniorette Club. There are also specific how-to guidelines for Advisors and members on getting started, how/where to recruit, and who to recruit, as well as guidelines for the sponsoring club, the advisor, and their roles in the new club. The Juniorette Club Introduction package can be used for your initial visit to a local school.
Part 2 – Ready, Set, Go
The Juniorette Club building basics are included in this section and describe the things to consider when you are organizing a club. This breaks out all the details! The Juniorette Club Manual guide will give agenda suggestions for the first three meetings, instructions on getting the club chartered, and what documents and forms you need to keep in the club files and many things in between.
Part 3 – What You Need to Know
This section outlines the responsibilities of the sponsoring club, advisors, financial obligations, and the many materials available to new/existing Juniorette clubs.
Part 4 – Juniorettes and GFWC
This part outlines the multitude of communication tools available to per-capita dues paying clubs, including access to the Member Portal, Membership Grants, statistical forms, and awards.
You will also find many member information files in the Juniorette section. Updated forms are added and are required to be included in every Juniorette Member file. These are fillable and are located at the end of the section, making them easy to locate.
We hope this sneak peek encourages you to consider forming new Juniorette clubs or helps with retaining members of current clubs. Juniorettes are our future, and we need to build them into great volunteer leaders. Help us to help make our Juniorettes sparkle. I look forward to seeing what you accomplish!
For any questions, feel free to email me at jenyfur@icloud.com.
Transparency in Leadership
By JoAnn Calnen, Leadership Committee Member
Many of us are transitioning into new roles in leadership or perhaps considering the opportunity for the first time. A huge concern in our roles as leaders is how to create an atmosphere of teamwork, whether it is a committee, a club, or a state position. One consideration to help address that concern is to ensure that there is transparency in your leadership. Transparency can include aiming to keep your members informed, sharing the good and the bad news, welcoming feedback, and encouraging openness.
How do you become a transparent leader?
Take every opportunity to set clear expectations; make sure everyone understands what the plans are and what possible difficulties exist to implement those plans.
Be honest; sharing good news is always fun and easy but be straightforward while sharing unpleasant information.
Encourage feedback from your members; ensure they realize their opinion matters to you and will be received without repercussion or anger. Maintain your composure and poise.
Hold the tough conversations; members will recognize that you are willing to address concerns that will resolve or minimize conflict in their group.
Don't withhold information; having information is powerful, sharing it lets members know they are part of the team.
Why be transparent?
Your honesty will foster trust, creating a stronger team of members.
You will likely find your problems get solved faster when you've shared information and encouraged feedback with open discussions, which will garner positive results.
If you're working with a new group or committee, the characteristics of transparency will help your relationships with your members mature faster. Openness cultivates trust and avoids misunderstandings.
To quote Senator Kirsten Gillibrand, "I find that when you open the door toward openness and transparency, a lot of people will follow you through."
Legislative Corner 
To encourage participation in the democratic process, this monthly column aims to inform members about current legislation and programs that are germane to the GFWC Resolutions. It also highlights important actions of the House, Senate, and White House, and provides follow-up information about GFWC Legislative Action Alerts.
Congress is hard at work to pass several bills before its August recess. After this recess, members will have few legislative days in September, turn their total attention to campaigning for re-election in November, and return to Congress in late November or early December to complete business.
GFWC Advocates for Online Safety for Children and Teens
On July 25, GFWC joined a broad coalition to support two bipartisan bills pending before the Senate Commerce Committee, by cosigning a letter of support. The Senate Commerce Committee approved the bills on July 27. The Kids Online Safety Act (S. 3663) and the Children and Teens' Online Privacy Protection Act (S. 1628) mandate a safety-by-design approach and restrict unnecessary and harmful data collection and processing. These bills have the potential to significantly improve young people's wellbeing by transforming the digital environment for children and teens.
GFWC also supports the EARN IT Act (S. 3538), which has been approved by the Senate Judiciary Committee. This bill removes immunity for social media and technology companies that knowingly facilitate the distribution of child sexual abuse materials on their platforms. Currently, the technology industry maintains a liability protection shield for third-party content. GFWC applauds the leadership of the National Center on Sexual Exploitation, the National Children's Alliance, Child Rescue Coalition, and others to support these bills.
Congress Approves Baby Formula Bill
Congress enacted a bipartisan bill to temporarily suspend tariffs on FDA-approved infant formula, making formula more accessible and affordable while domestic production ramps back up.
Congress Approves Veterans Burn Pits Legislation
After a delay caused by non-related disagreements and cost concerns, the Senate approved a House-amended bill (S. 3373) to provide expanded health care and benefits to veterans exposed to toxic burn pits. Funding for the benefits was moved from discretionary, which must be approved annually, to mandatory and available for all those who are eligible. It is estimated that more than 3.5 million servicemembers were exposed to toxic burn pits while serving overseas in Iraq and Afghanistan. Once President Biden signs the bill into law, it will be the biggest expansion of veterans' benefits since the Agent Orange Act of 1991.
National Parks
The House of Representatives passed the National Park Foundation Reauthorization Act (H.R. 7693) to reauthorize the Foundation and increase its annual funding from $5 million to $15 million. The vote was overwhelmingly bipartisan by a vote of 397-22. The National Park Foundation enriches America's national parks with youth education programs, landscape and wildlife conservation, and preservation of each park's unique history and culture.
Firearm Safety 
A week after GFWC joined other advocacy groups at the White House to celebrate the Bipartisan Safer Communities Act, President Biden released his Safer American Plan, calling on Congress to do more to protect our communities from gun violence by investing in community policing and crime prevention. The plan includes increased funds for the police, including resources to hire and train an additional 100,000 officers dedicated to community policing; promotes effective prosecution of fentanyl trafficking and organized retail theft; provides increases in resources for mental health response; and invests in evidence-based community violence intervention programs. The legislative agenda includes requiring universal background checks, banning assault weapons and high-capacity magazines, closing the dating violence restraining order loophole, and banning the manufacture, sale, or possession of ghost guns. Funding for these initiatives is included in the President's proposed FY 2023 budget currently being debated by Congress.
On July 29, the House of Representatives approved the Assault Weapons Ban Act of 2022 (H.R. 1808) to prohibit the sale, manufacture, transfer, or possession of semiautomatic assault weapons and large capacity ammunition feeding devices. The measure does grandfather in existing semiautomatic assault weapons and contains numerous protections for law enforcement and responsible gun owners. The measure is pending in the Senate. GFWC approved a 2022 resolution calling on Congress to ban military-style assault weapons for civilian use.
NATO Expansion
On August 3, the Senate approved the resolution of ratification supporting Finland and Sweden joining the North Atlantic Treaty Organization (NATO), amid heightened Russian aggression in Europe. Our GFWC resolution supports NATO efforts to safeguard international peace and security.
Honoring the 2022 Jennie Award Winners
It is our pleasure to shine a light on the eight 2022 GFWC Jennie Award honorees who have dedicated countless hours of their lives to their communities, schools, and other local organizations, on top of their Federation work. Throughout August, GFWC will be featuring two of these inspiring awardees in each News & Notes. Stay tuned to learn more about these hardworking clubwomen.
Mississippi Valley Region: Donna Calvin
Clubwomen throughout the Federation have benefitted from Donna Calvin's leadership during her 43 years of membership. In 2019, she helped organize GFWC South Kansas City Area Girls Town Club, where she still serves as secretary. Donna also served as International Convention Chairman in 2002. Her clever idea of making the centerpieces using items to later be donated to various charities has been replicated many times.
Donna's accomplishments include driving with her husband from Missouri to the east coast to deliver 824 books to libraries flooded by Hurricane Floyd in North Carolina and New Jersey for Libraries 2000, being commissioned by Kansas City, Missouri, mayors to host receptions honoring women humanitarians, and being awarded an Honorary Life Membership by the Kansas PTA in 1992 for her outstanding volunteer service at Briarwood Elementary School.
Donna also poured over a century of club minutes, scrapbooks, and newspaper articles to compile a book about the club's history, Kansas City Anthenaeum 1894-1994.
New England Region: Phyllis Appler
In 1976, Phyllis joined the Hudson Junior Woman's Club in New Hampshire, later Hudson Woman's Club. She is a charter member of GFWC Hudson Community Club, which she helped transition from her Junior Club, and she holds membership in GFWC JAM – Just A Member Club.
In 1990, Phyllis was voted Outstanding Junior for her club. She became GFWC New Hampshire President in 2016, and her project New Hampshire Inside Out, involved members traveling throughout the state to visit and restore Past President's projects. She included tours to Heifer International Overlook, some New Hampshire food banks, Urban Forestry Center, and Sergeant Camp Newfound Lake.
Phyllis got her master's degree in biology, and after her two children entered school, she taught biology for 30 years and was named Alvirne High School Teacher of the Year twice. She is a member of her church, provides food to those in need, welcomes refugees who arrive in southern New Hampshire towns, and holds membership in the Hudson Historical Society.
Congratulations Donna and Phyllis for being selected as Jennie Award recipients for 2022!
Support UNICEF's New Funding Strategy, JIM
Earlier this year, GFWC Affiliate Organization UNICEF USA launched the Joint Investment Mechanism (JIM). Now, GFWC members can join them in supporting the JIM and help the organization reach the following goals:
End preventable maternal and child deaths
Accelerate gains on maternal and childhood nutrition
Increase cognitive development outcomes
Improve adolescent health and well-being
The JIM allows UNICEF to allocate funds in real time, increase impact, and scale up successes. As COVID-19 recovery programs are developed, the JIM helps UNICEF to adapt and respond. GFWC members can make an impact today by donating critical funds. Learn more about how the JIM will work in Burkina Faso, the Democratic Republic of the Congo, and in Kenya in the coming years.
GFWC Marketplace: 2022-2024 Administration Pin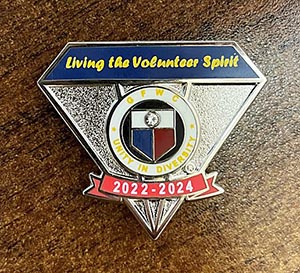 The 2022-2024 Administration Pin is now available! Join your fellow clubwoman in dreaming big, sparkling more, and shining bright this Administration with this gorgeous diamond-shaped pin. The magnetic-backed pin features vibrant colors and includes the new Living the Volunteer Spirit logo. Order yours today.
For information on mail service in your area, visit the USPS Service Alerts page. To speed up processing of your order, we request that you pay for your order at the time of purchase in the Member Portal.
GFWC
www.GFWC.org