August 4, 2022
View our Important Dates page for upcoming events and milestones.
Now Available: 2020-2022 Administration Reports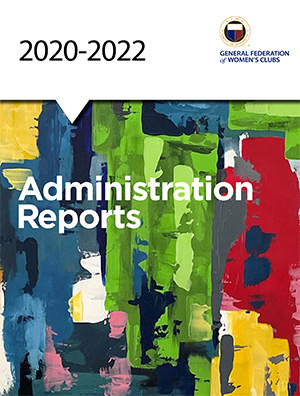 From inspiring Community Service Program projects to successful State and Region Conventions, the 2020-2022 Administration was filled with some incredible examples of living the volunteer spirit. Despite a challenging couple of years due to the impact of the COVID-19 pandemic, clubwomen never slowed down in their efforts to make the world a better place for everyone. Now, you have the opportunity to read more about these achievements in the 2020-2022 Administration Reports.
The reports are available for download from the "A" Resources folder of the Member Portal Digital Library.
Heifer International Continues to Support Women Around the World
When clubwomen support GFWC Affiliate Organization Heifer International, they support women all around the world. Clubs across the country have provided resources and training to women farmers, which leads to better nutrition, access to health care, increased income, clean water, schools, and so much more.
Heifer International has recently updated its GFWC resource page to include improved information about how your club can request a speaker, start a fundraiser, and learn more about our women's empowerment projects in South America, Asia, and Africa.
Visit the GFWC/Heifer page today and get started empowering women today!
Volunteers in Action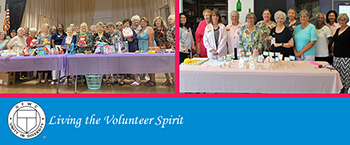 This week's GFWC Blog features GFWC Yucaipa Woman's Club (California) and GFWC Tellico Village (Tennessee). Read how GFWC Yucaipa Woman's Club members hosted a "Christmas in July" luncheon and donated toys and snacks to their local Ronald McDonald House and how GFWC Tellico Village clubwomen provided handsewn dresses and shorts to children in need.
Have a success story to tell? Email PR@GFWC.org to have your club project considered for the GFWC Blog.
Let Your Members Shine
By Lisa Hedrick, GFWC Membership Committee Member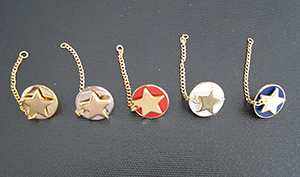 Diamonds are a girl's best friend, so let's help our members sparkle. New members are important to clubs and the Federation, but the members that recruit the diamonds in the rough also need to shine. The GFWC Star Recruitment Award program can do just that.
If you have ever attended a GFWC banquet or special occasion, members are sporting bling and sparkle on their arms, ears, neck, waist, shoes, nametag, and chest–GFWC clubwomen like to wear their finery. The GFWC Star pins are small, star-shaped pins with a butterfly clasp and chain that attaches to the stem of the GFWC Membership Pin, which are presented to members when they are installed as GFWC members. Star Recruitment Pins and Circles are incentive rewards for successful recruiters. Awards are cumulative and can cross Administrations–there are no deadlines and no limit to the members you can recruit!
GFWC members who recruit:
Five to nine new members receive a white star
10 to 14 members receive a red star
15 to 19 members receive a blue star
20 to 29 members receive a gold star
30 to 34 members receive a white circle (to be worn behind the star pin)
35 to 39 members receive a red circle
40 to 44 members receive a blue circle
45 to 49 members receive a silver circle
50+ members receive a gold circle
Recruiters earn certificates for 60, 70, 80, and up new members
To order pins, download the fillable Star Pin Recruitment Award form available in the "M" Resources folder of the Member Portal Digital Library. You can then send the completed form to your state's Membership Chairman. Your state membership chairman can order pins and circles from GFWC Headquarters. If you have any questions, contact Director of Membership Services and Programs Melanie Gisler at 202-347-3172 or email MGisler@GFWC.org. Start celebrating your club members recruitment success today!
Eastern Kentucky Flood Relief
By Susette Redwine, GFWC Kentucky State President
On behalf of many GFWC Kentucky members, thank you for all the calls, texts, and Facebook messages to check in during the ongoing flood devastation in Kentucky. It has been appreciated by all clubwomen.
To my knowledge, club presidents have reported no loss of life of members or their immediate families. However, clubwomen have lost extended family members some have lost everything or sustained significant damage to their homes and property.
If you would like to donate to the overall relief cause, donations can be made to the secure site through Governor Andy Beshear's Office, Team Eastern Kentucky Relief Fund. This is one of several foundations that will get the donations to the people of Eastern Kentucky the quickest and the tax-deductible site will assist all areas affected by the floods. I have been in contact with Beshear's office and feel this Fund will get to those most in need.
If you want to assist clubwomen specifically, gift cards sent to GFWC Kentucky Headquarters. A gift card valued at more than $50 will receive a tax-deductible letter. Gift cards to assist our members in Eastern Kentucky should be VISA gift cards, General Dollar, Family Dollar, Walmart, and Lowes, as clubwomen can get to these places from their areas the easiest.
On Saturday, August 27, the Executive Committee will meet and package the gift cards received and then deliver them to the members who need assistance. The State Federation is working with club presidents to stay informed about who needs help. Gift cards can be mailed to GFWC Kentucky at PO Box 1587, Frankfort, KY 40602.
Please keep these women in your thoughts as the forecast for the next several days is more rain. Again, thank you for your care and concern.
Celebrate Book Lovers Day on August 9
By Sandy Hauenstein, Educations and Libraries Chairman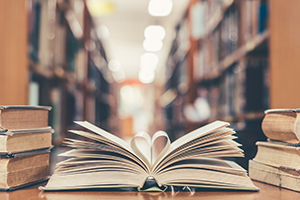 On August 9, take the time to put away your cell phone, iPad, and other devices and pick up a book to read in celebration of Book Lovers Day! Relax in the front porch swing, the backyard hammock, or anywhere you are comfortable and enjoy escaping to a new world in a good book.
For a little reading inspiration, check out Time's best summer reads or these great books for kids of all ages if you want to enjoy some quality time reading with your child or grandchild.
Kick back, relax, and enjoy a good book!
Amendments to GFWC Bylaws
By 2022-2024 GFWC Bylaws Committee
When the delegates met in New Orleans for the 2022 GFWC Annual Convention, part of the business to be considered were several amendments to the GFWC Bylaws. Under consideration was an amendment to ARTICLE XII Committees, Section 12.1 Standing Committees to add a new second sentence, "The International President shall appoint all chairmen of the standing committees with the exception of the Budget and Finance Committee and the Strategic Planning Committee," which was adopted, and the phrase "one of whom shall be designated by the International President as chairman," will be removed from ARTICLE XII Committees, Sections 12.1 C) Communications and Public Relations, 12.1 G) Fundraising and Development, 12.1 J) Leadership, 12.1 K) Legislation/Public Relations, 12.1 L) Membership and 12.1N) Signature Program.
The amendment proposed to Article 12.1, I) International Liaisons, was also adopted so that it reads similar to the other committees. It now reads, "The members of this committee shall serve as liaisons to the international clubs and affiliates and shall perform duties as assigned by the committee chairman."
The updated GFWC Bylaws are available on www.GFWC.org, and the Bylaws and Standing Rules are both available for download in the Member Portal Digital Library.
Honoring the 2022 Jennie Award Winners
It is our pleasure to shine a light on the eight 2022 GFWC Jennie Award honorees who have dedicated countless hours of their lives to their communities, schools, and other local organizations, on top of their Federation work. Throughout August, GFWC will be featuring two of these inspiring awardees in each News & Notes. Stay tuned to learn more about these hardworking clubwomen.
Great Lakes Region: Patricia Mueller
Affectionately known as "Pat," this remarkable 98-year-old woman still lives in her family home, drives, and does her own shopping. After 72 years as a clubwoman, she is working toward getting a 75-year pin.
Pat's leadership skills have allowed her to serve the Federation at all levels. She received the Wisconsin "Woman of Achievement" and Theodora Youman Citizenship Awards. Just three years ago, Pat created her club's first website and kept it updated for the first two years. She also created the club's first Facebook page so that younger, more digitally engaged community members could "find" the club. As newsletter editor, her club received the Best Social Media Newsletter award at the Great Lakes Region Convention in 2016.
Pat has also volunteered at Eisenhower Center for Vocational Rehabilitation of Adults, Plymouth Church, and recently as a founding member of the Urban Ecology Center, where she still serves every week.
Middle Atlantic Region: Jill McDonald
Jill has packed a lot into her 39 years of membership in GFWC. For more than a year, Jill baked and packaged cookies for her church's outreach program. During GFWC International Past President Mary Ellen Brock's Administration, Jill made more than 100 dozen cookies for both Holiday Open Houses. At Fort Monmouth, New Jersey, she worked 60-hour weeks to set up one of the most beneficial programs for Army families. In one year, she assisted more than 320 clients in finding the best jobs available. Also, unable to find on-base childcare, she created a functioning childcare option to help families stationed there.
She helped increase membership of one of her clubs from 16 to 56 in a 10-year period, and as the Garden District State Project Chair, she sent coupons worth more than $10,000 to installations worldwide in two years. Jill is also still working on collecting shoes for Soles 4 Souls. Lastly, while working full time, raising three children, and volunteering, Jill received her college diploma 37 years after she started working toward a degree.
Congratulations Pat and Jill on being selected as Jennie Award recipients for 2022!
GFWC Marketplace: Hanger Pin with Grosgrain Ribbon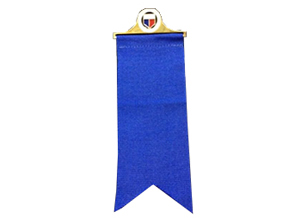 Display all your GFWC pins with the perfect matching hanger pin with the GFWC emblem on gold plating. The hanger pin includes a safety pin back and grosgrain ribbon for you to add pins to your collection. It measures 2.25 inches wide by 6.5 inches long. Order yours today.
For information on mail service in your area, visit the USPS Service Alerts page. To speed up processing of your order, we request that you pay for your order at the time of purchase in the Member Portal.
GFWC
www.GFWC.org