February 16, 2023
View our Important Dates page for upcoming events and milestones.
SAVE THE DATE: 2023 GFWC Women's History Month Celebration — Wednesday, March 8, at 2-4 p.m. ET, in Washington, DC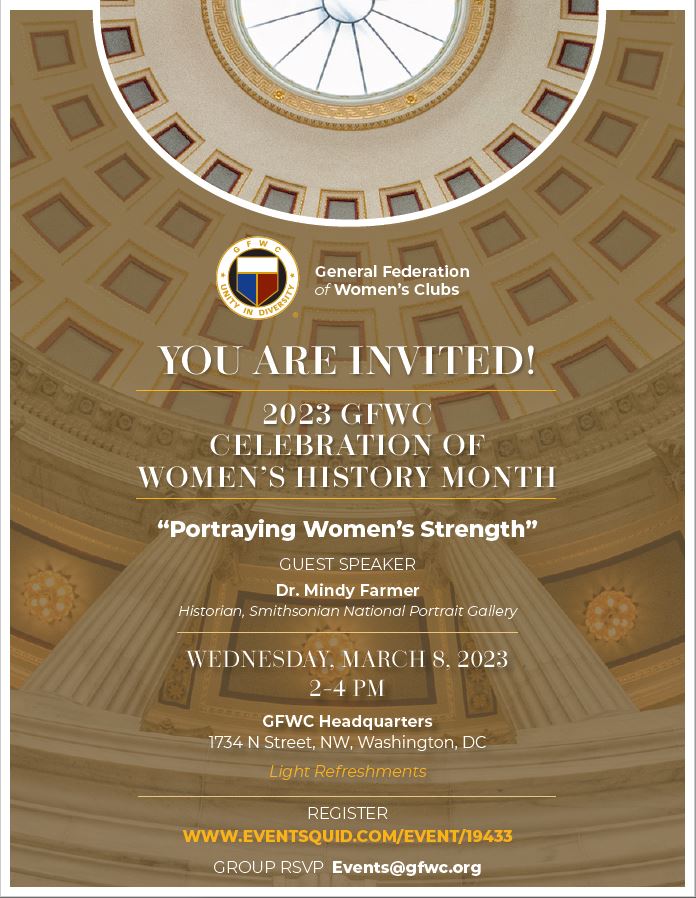 Join us for GFWC's 2023 Women's History Month celebration! This year's theme is "Portraying Women's Strength." GFWC is delighted to announce Dr. Mindy Farmer, historian, of the Smithsonian National Portrait Gallery as guest speaker. As a member of the history department, Dr. Farmer conducts research, proposes exhibitions, writes biographies of subjects in the museum collection, and develops programming for PORTAL, the gallery's scholarly center. Registration for the event is now open. Please note that the event is in-person at GFWC Headquarters and limited to the first 100 attendees.
Official Call to Convention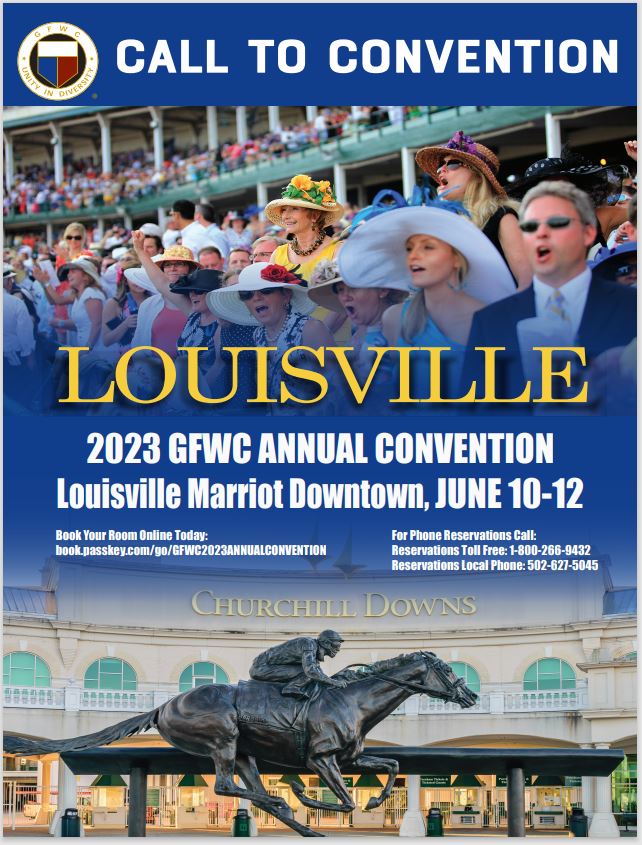 The GFWC Annual Convention, June 10-12, in Louisville, Kentucky, is going to be a spectacular event. GFWC has developed a program to educate, inspire, motivate, and  fuel your passion for all you do in your communities. For complete 2023 GFWC Annual Convention details, please see the official "Call to Convention."  (To help you register, GFWC created a "Registration: How To Guide," which provides step-by-step instructions. Also, to complete your registration, please do so using a laptop or desktop computer. Registration via your phone does not work due to browser compatibility issues.) The event hotel is the Louisville Marriott Downtown, approximately six miles from the Muhammad Ali International Airport (SDF), within walking distance to the historic Louisville Slugger Museum & Factory, the Muhammad Ali Center, shopping, restaurants, and too many distillery tours to count. Reserve your room through GFWC's room block. Tour options include two opportunities to experience Churchill Downs – Home of the Kentucky Derby: Thursday evening, June 8, for the Twilight Races or Friday, June 9, for daytime races. A walking tour of the Kentucky Derby Museum, a buffet meal with non-alcoholic beverages, and multiple horse races with viewing from a balcony above the Finish Line are included.  Our private room will have a cash bar and a wagering window for those wishing to bet on the ponies.   GFWC is currently accepting ads for the "Convention Program." If you would like to place an ad, please complete the form and send it back to Nishu Raina at NRaina@GFWC.org. The deadline to submit your ad is March 30, 2023.Also, the GFWC Fundraising Committee is collecting donations for the "Race to the Finish" fundraiser. Please sign up to donate. The deadline for submission is Monday, May 1. We look forward to seeing you in Louisville to celebrate our accomplishments, collaborate on our future, and communicate with our GFWC Sisters!
Sparkle and Shine in Louisville with Kentucky's Host State Pin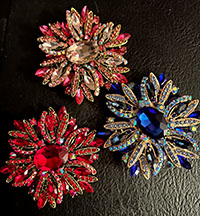 This 3 ½-inch pin is a showstopper that will catch the eye of all. Get yours before they are gone! Red OR Blue$50 for PinkAll patrons will be listed in the "Convention Program" if purchased before April 21. Please contact Peggy Barnes at 859-619-8475 or peggybarnes00@gmail.com to place your order. Checks or credit cards are accepted as forms of payment.  A shipping fee of $10 will be added to the total cost if mailed. Or, you can pick it up in Louisville at the 2023 GFWC Annual Convention. GFWC Kentucky looks forward to welcoming you to our great state!

Two sponsorship levels are available: $100 for

Cares & Concerns 

It is with deep sadness that GFWC announces the passing of Molly Rau, GFWC Past Louisiana President (1990-1992), on February 11. She also served as GFWC South Central Region President and GFWC National Literacy Chairman.  A visitation for Molly will be held tonight, February 16, from 5 -7 p.m., at Rabenhorst Funeral Home East and tomorrow, February 17, at 10 a.m. until service at 11 a.m. To share words of comfort, please visit her Guestbook.

February: Cancer Prevention Month

By Dr. Nagi Kumar, Ph.D., R.D., FADA Senior Member, Cancer Epidemiology Program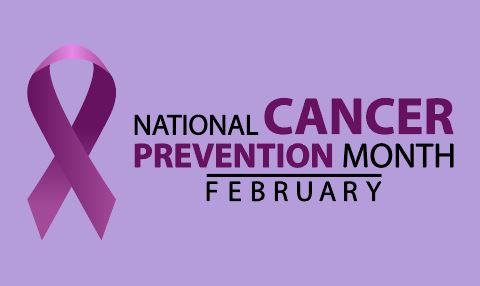 Cancer continues to be the second most common cause of death in the United States, after heart disease. In the United States in 2023, a total of 1.9 million new cancer cases (about 5,370 cases each day) and 609,820 deaths from cancer are expected to occur (about 1,670 deaths a day). (Annual Report 2023, the American Cancer Society).   Although most Americans believe that cancers are genetic and caused by harmful changes (mutations) in genes, only about 5 to 10 percent of cancers are caused by harmful mutations inherited from a person's parents. In families with an inherited cancer-causing mutation, multiple family members will often develop the same type of cancer. These cancers are called "familial" or "hereditary" cancers. Mutations cause 90 to 95 percent of cancers during a person's lifetime as a natural result of aging and exposure to environmental factors, such as tobacco smoke. These cancers are called "non-hereditary" or "spontaneous" cancers. Based on this evolving data, it is estimated that over 40 percent of cancers are preventable by modifying lifestyle behaviors. Here are the recommendations based on research evidence from the American Association of Cancer Research that can reduce cancer risk and deaths from cancer. • Eliminate Tobacco Use   • Lifestyle Habits and Cancer Risk    – Maintain a Healthy Weight, Eat a Healthy Diet    – Stay Active    – Limit Alcohol Consumption • Protect Skin from UV Exposure • Prevent and Eliminate Infection with Cancer-causing Pathogens    – Vaccination against infection with the human papillomavirus (HPV)     – Vaccination against infection with the hepatitis B virus (HBV)   • Reduce the Risk of Diabetes • Be Cognizant of Reproductive and Hormonal Influences
Region President's Project: Choose Literacy and Reading
By Libby Wiers, GFWC New England Region President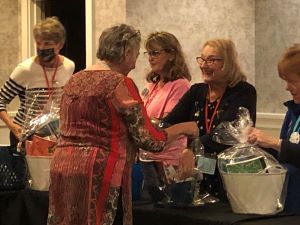 GFWC New England Region is a wonderful place to serve as Region President with so many active and creative volunteers among the membership! This president has not chosen one specific project, but rather an emphasis area for the states and clubs in the Region. They have been encouraged to use Literacy and Reading as a jumping off point to make it personal to their communities' needs. There are so many ways this could done, from becoming a literacy volunteer, to reading with/to children who need encouragement, to reading to elders who are no longer able to read themselves, or by donating books to local organizations. They have also been asked to let this president know what they do in this area of work.
At the 2022 Region Conference in Rhode Island, a connection was made with Day One, the only agency in Rhode Island that is specifically organized to deal with issues of sexual assault as a community concern. Each state was assigned a list of items to bring, including books, stuffed animals, fidget toys, and the like. These items were collected and assembled in pails and baskets during an afternoon service project. The filled baskets were donated to Day One to be available to the children they assist. Region Conference 2023 will be in Connecticut. The Connecticut State President has reached out to New Haven Reads and discussions are underway to provide books and possibly "reading buddies" (stuffed animals) to their organization. Whatever shape the project takes in the end, New England clubwomen can be counted on to provide support for the need.
State President's Project: Fisher House at the New Orleans Veteran Medical Center  
By Jolene Constance, GFWC Louisiana President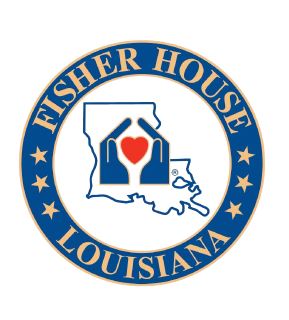 "GFWC-LA Sparkling with Passion and Purpose!"GFWC of Louisiana clubwomen have been busy supporting and contributing to Fisher House at the New Orleans Veteran Medical Center. Fisher House is a free "home away from home" for Veteran families while their loved one is undergoing inpatient or extensive outpatient treatment at the New Orleans Veterans Medical Center. The 16-suite house, which is adjacent to the hospital, houses families, free of charge, while their loved one is being cared for. Families must live 50 miles or more away to be eligible. Our clubwomen have graciously donated disinfecting wipes, hand sanitizers, disposable cups, zip lock bags, paper napkins, canned drinks, disposable forks, and plates, etc., to Fisher House. Visitor numbers are increasing with more guests arriving through the Emergency Department, and maintaining enough food, drinks and supplies has become their greatest challenge. That's where GFWC of Louisiana has stepped in and helped meet this need. Our clubwomen truly serve Fisher House with passion and purpose. GFWC of Louisiana clubwomen have embraced this Administration's theme of "Sparkling with Passion and Purpose!" New projects such as Friendsgiving, Blue Pumpkin, and State Proclamations were embraced with excitement and new purpose. The dedicated clubwomen of GFWC Louisiana are planning many more new projects to support this Administration. The state's Director of Junior Clubs began an exciting campaign supporting Operation Smile. The "Get Your Smile On" campaign has GFWC-LA clubwomen wearing beautiful lips wherever they go! Funds raised will be to support Operation Smile surgeries. This has been a passionate state project supporting a great purpose!

The 2022-2024 GFWC of Louisiana's theme is

Volunteers in Action: Poplarville Woman's Club of Mississippi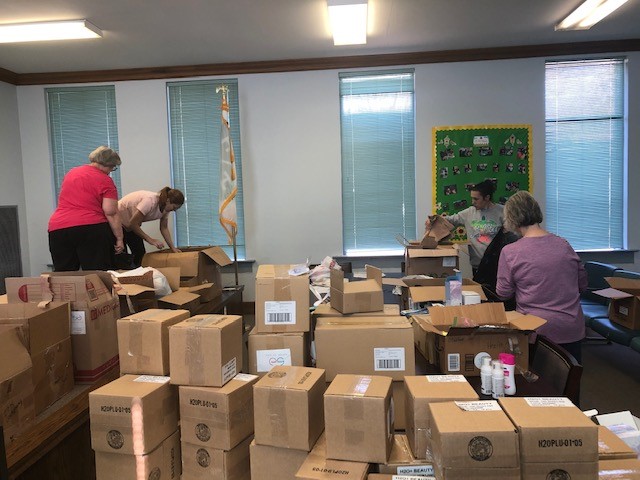 In recognition of Human Trafficking Month (January), the Poplarville Woman's Club located in Mississippi donated bras, and other items received from I Support the Girls to nine different shelters and other organizations. During their January meeting, club members heard from a representative of the Center for Violence Prevention in Pearl, Mississippi, the only shelter in the state dedicated to serving human trafficking victims. In addition, club members viewed webinars by the Blue Campaign, a national public awareness campaign designed to educate the public, law enforcement, and other industry partners to recognize the indicators of human trafficking, and how to appropriately respond to possible cases.  GFWC applauds the Poplarville Woman's Club on its activities to increase public awareness about human trafficking. To read more about the Volunteers in Action, visit the Blog. Please share your club's activities with us by sending a photo and story to PR@GFWC.org.
The "Power Up: Partners Toward Progress (Part 2 of 3)" on Thursday, February 15, at 7 p.m. ET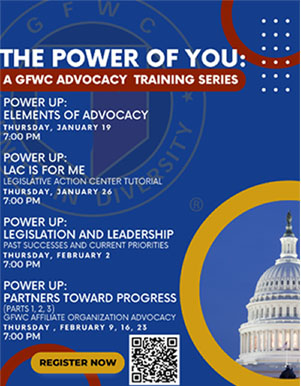 "Power Up: Partners Towards Progress — GFWC Affiliate Organization Advocacy (Part 1 of 3)" shifted into its second phase, bringing on our affiliate organizations. GFWC works with multiple organizations and coalitions to increase our impact and collective voice. Representatives from GFWC Shot@Life, Hope for Justice, and Canine Companions shared their advocacy efforts and how you and your clubs can get involved.  During tonight's webinar, attendees will hear from Heifer International and UNICEF USA. Register now to attend and receive the webinar recording.

Last week,

Your Guide to Annual Giving  

By Becky Wright, GFWC Treasurer 

Annual Giving Program tracking, or the process of keeping records of donations made to GFWC, is done for two reasons — to keep a record of how much money has been designated to which funds and to provide the donor with information for tax purposes. The GFWC Treasurer serves as the Annual Giving Program Committee Liaison and works with the GFWC Executive and Finance Coordinator to provide an accurate record of giving for personal and financial planning purposes to ensure that donations are accounted for properly.  Donations with the dropdown offering the option to Make a Donation or View My Giving History for a record of donations.  Remember that donations mailed to GFWC Headquarters or those given at GFWC meetings are processed differently than those made online; therefore, you may experience a delay in seeing them when you select View My Giving History.

  Donations made through MemberSuite typically show up in the donor's account or giving history immediately or within a few days, while donations made by mail can take several weeks to be processed and reflected in the donor's giving history.  Online donations are processed electronically and can be recorded in real-time, while mailed donations must be physically received, processed, and entered into the system, which can take longer. Donations received at Headquarters are scanned and collected to log all checks to identify the donor, the amount, and the designated fund. Once deposited, donations are categorized in QuickBooks and uploaded to MemberSuite to generate an acknowledgment. The GFWC Treasurer receives notifications of donations to ensure balancing and then sends the quarterly Recognition Gift to donors.     Members may choose to monitor their Annual Giving Program donations by visiting MemberSuite. Once logged in, a member will select

Not Your Mama's Squiggly Square 

By Nancy Kaufman, GFWC Communications and Public Relations Committee Member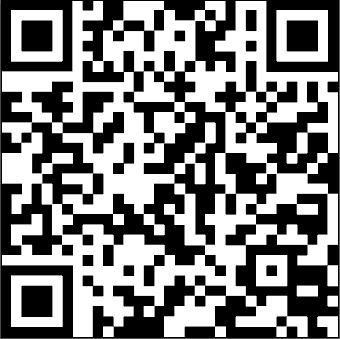 Invented in 1994 in Japan for inventory control purposes, QR codes exploded in everyday life during the pandemic.  The codes within those little boxes contain data that directs users to a website or a document file that can easily be edited or updated. When opened with a click from a phone camera, codes can quickly access a website or display text for a presentation, a restaurant menu, a product catalogue, an event flyer, or a brochure.

The QR code is a revolutionary advertising strategy for small businesses and nonprofit organizations in that it negates the need for excessive printed paper handouts and minimizes outdated material.  The beauty of a dynamic QR code is that as data in the targeted file or website changes, it can be edited on the computer, and the code user will always have accurate and current information. One practical use of the QR code for GFWC is to place a code on a membership application, allowing a complete picture of your club without additional printing. Creating a QR code is usually free and fairly simple to set up. The most challenging task is identifying the content you wish to access. Step-by-step instructions can be found on any QR code generator by searching your browser. So jump into the 21st century and save some trees- use QR codes to get your message across!

UNICEF USA Needs GFWC's Help for Emergency Relief Support to Help Children Affected by the Earthquakes in Turkey and Syria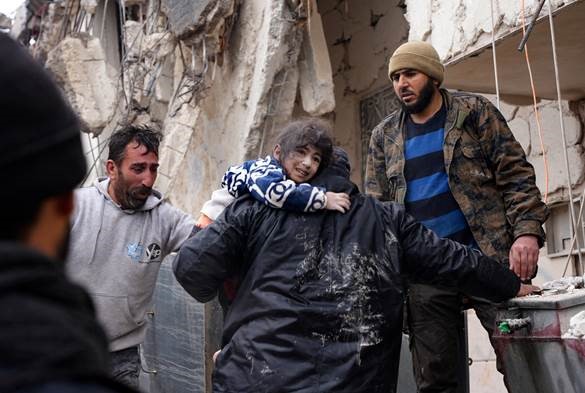 Photo Caption: On February 6, 2023, residents retrieve a small child from the rubble of a collapsed building following an earthquake in the town of Jandaris. UNICEF teams are rushing emergency assistance to children and families in Syria. © UNICEF/UN0777983/al Sayed/AFP

Please consider making a gift to support UNICEF's emergency response efforts.  Your contribution will allow UNICEF to continue to scale up its emergency programming, to do everything possible to stay and continue to deliver lifesaving support. Your gift can make a critical difference today for children urgently in need of care who have already been through so much.

It has been 10 days since the citizens of Turkey and Syria faced a natural disaster, a 7.7 magnitude earthquake, resulting in more than 41,000 people being killed and thousands more injured. UNICEF is providing support on the ground in both countries.
Editorial Correction to "The Power Up: Partners Toward Progress – GFWC Affiliate Organization Advocacy, (Part 1 of 3) on Thursday, February 9, at 7 p.m. ET" 
In the February 9 issue of News & Notes, former Governor of Texas Ann Richards is misquoted in the second sentence of paragraph two. It should have read, "If you aren't at the table, you are on the menu." Also, the last sentence in paragraph two should have read, "…GFWC Past International President Juanita Bryant's (1982-1984) presenting testimony before the North Carolina General Assembly regarding the Equal Rights Amendment."
GFWC
www.GFWC.org