January 7, 2021
View our Important Dates page for upcoming events and milestones.
Join Our Grassroots Effort to Prevent Domestic Violence  
By Trisha Schafer, Signature Program Committee Teen Dating Violence Advisor
Outreach to 12-18 year-olds is critical for domestic violence prevention! Knowing the danger signs of an abusive relationship will reduce the risk of young people becoming involved in an abusive relationship or becoming an abuser themselves.
That's why I'm asking you to add organizing a Teen Dating and Education Awareness Challenge Project to your 2021 task list right now. Young people need a forum to seek help when coping with anxiety, bullying, anger, and other issues that today's adolescents face.
Start a conversation in your club about Healthy Teen Relationships. What does a healthy relationship look like? What resources are available for teens in your area? Where can we find subject matter experts (certified teen counselors or those focused on domestic violence, rape crisis, or sexual assault)?
Contact GFWC's Affiliate Organization Prevent Child Abuse America (PCAA), as well as the National Coalition Against Domestic Violence (NCADV), National Sexual Violence Resource Center (NSVRC), National Center on Domestic and Sexual Violence (NCDSV), and Teen Dating – Break the Silence, Futures Without Violence, to order Healthy Teen Relationship materials.
Together, we can make a difference! Start planning a Healthy Teen Relationships Forum and give teens and their parents the resources they need. Go to your local middle and high schools … but don't stop there. Reach out to youth groups, Girl and Boy Scout troops, and community centers as well!
February is Teen Dating Violence Awareness Month, and I look forward to reading some great success stories on the GFWC Blog. Email PR@GFWC.org a summary of your project and how it made a difference. To be considered for publication, all photos of people under age 18 must include an email from a parent or legal guardian granting you permission to publish it in a public communication.
Two New Leadership Toolkit Resources Added!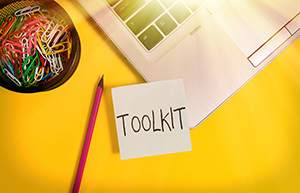 To bring in a new year, we've uploaded two more Leadership Toolkit resources to the GFWC Member Portal! In the "L" Resources folder, go to the Leadership Toolkit sub-folder as follows:
Club, District, State Leader Resources
Start a New Club Quickly and Easily
Teach Parliamentary Procedure in a Workshop
Make leadership development a priority! Download these new resources now to kick off 2021.
Cares & Concerns
We extend our sympathies to Southeastern Region President Peggy Barnes, whose mother-in-law (Suzanne Barnes) passed away on December 24. Condolences may be sent to 2936 Summerfield Drive, Lexington, KY 40511.
GFWC extends its condolences to Vicki Bechet, GFWC Tennessee's State President. Her father, George Hewes Ross, Jr., passed away on December 31. Cards may be sent to: Vicki Bechet, 1502 Gray Fox Lane, Spring Hill, TN 37174.
Volunteers in Action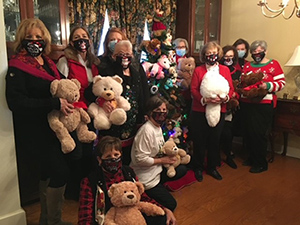 Even though the holidays are over, why not continue to spread some cheer? This week, the GFWC Blog features a sampling of ways clubs made Thanksgiving and Christmas special for those in need. We hope these stories from the Woman's Club of Abbeville (Louisiana), GFWC Needham Women's Club (Massachusetts), Pines Lake Woman's Club of Wayne (New Jersey), GFWC Dunwoody Woman's Club (Georgia), and GFWC Junior Woman's Club of Walpole (Massachusetts) inspire you to look for new ways to brighten the spirits of those missing loved ones. Promoting socially-distanced exercise events are equally important; read how the Danbury/New Fairfield Woman's Club (Connecticut) did this recently.
Have a success story to tell? Email PR@GFWC.org to be considered for the GFWC's Blog.
President's Pick Contest
In the December 17 News & Notes, President St.Clair announced that she will write a monthly column that highlights club work that has especially inspired her.
Each "President Pick" will be entered into a contest at the beginning of 2022. Facebook followers of @GFWCMembers will be asked to vote which of these 2021 "Picks" they think is the best project. The club with the most votes will win a prize (it's a surprise)!
Which projects get published on the GFWC Blog? Our editors will prioritize results-based success stories that could help other clubs replicate or adapt projects in their own communities, Districts, State Federations, or Regions. An interesting twist on a project suggested in the 2020–2022 Club Manual is one starting point. News & Notes News & Notes feature articles also suggest specific types of projects regularly, so please keep reading each week for in-demand topics.
To create space for as many innovative club accomplishments as possible, all submissions are subject to editing or requests for additional information prior to publication. Submissions in third person are appreciated, as is the use of official titles and terminology used by GFWC or any other organization mentioned.
Shot@Life Virtual Champion Summit February 22-23
Apply for Shot@Life's 2021 Virtual Spring Champion Summit by January 8, 2021  at 11:59 PM EST. This annual champion summit is the best time of the year to meet with your Congressional offices about the importance of vaccines, as well as a great opportunity to increase your involvement and connect with other advocates. This year, Shot@Life is hosting its largest summit yet with 175 attendees!
This year's unprecedented global pandemic has disrupted immunization campaigns around the world, threatening the lives of millions. Help protect decades of vaccine progress and prevent more outbreaks and deaths and apply now.
Applicants will be notified of their acceptance beginning January 15, 2021. And if you participated in Race to Erase, Shot@Life would like your feedback through this survey.
Building the Connection 
By Shelli Fehr, GFWC Membership Committee Member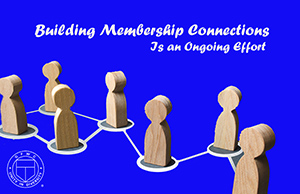 Now more than ever, it is important for clubs to strengthen connections with seasoned members and build them with new ones. Connections to GFWC and clubs will be strengthened if the following are practiced:
Connection through communication. The number one way to keep members engaged is communication. Communication can be written, verbal, remote, or in-person, and it must be appropriate to the member.
Connection through club occasions. Events should be frequent, planned, and conveyed to all members.
Connection through crafty introductions. Allow time for members to talk about themselves at each meeting and submit a short bio and photo for the newsletter or Facebook page. This leadership technique also puts a face to a name.
Connection through caring. Remember shut-ins or non-active members with a gift, card, or call.
Connection through creative contributions. Ask for member suggestions at each meeting. Remember, we are all learning as we go!
Share your thoughts on Building the Connection, January's Facebook theme. The start of a new year is the perfect time to build membership connections!
Johns Hopkins Webinar January 12
There is a webinar on Tuesday, January 12, 7-8 p.m. EST about new heart disease prevention research. Join host and national chair Kelly Geer Ripken and preventive cardiologist and women's heart health expert Erin Michos. Dr. Michos will review new findings about the prevention of heart disease that were just released at the most recent annual American Heart Association Scientific Sessions. Visit the Johns Hopkins website to register and submit questions to be answered during the live broadcast.
State President's Project: Luanne Davis, Arizona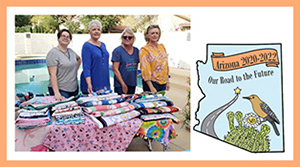 Pictured left to right, Abi McCann, Luanne Davis, Kathy Maass, and Diane Eckley
The Arizona State President's Project is Warm Hearts, Warm Souls; One Blanket at a Time.
This project was selected because it can be accomplished as a group or individually. Perhaps Arizona members enjoy knitting or crocheting; they are encouraged to go for it! If that is not their thing, they can purchase some fleece to tie and knot a quilt with friends (maintaining social distancing, of course)! Purchasing blankets of any size is also an option; they can be donated to local hospitals, nursing homes, VA centers, child crisis centers, or even pet shelters.
As GFWC Arizona began planning club programs for the year, this State President's Project gave clubwomen ways to have some fun with each of GFWC's new Community Service Program areas. This included creating a contest as follows to see which club could do the most.
Arts and Culture
How many museums or cultural learning experiences can a club see and have? While museums may be closed until further notice, this could easily be accomplished through the internet: the Smithsonian Channel, Viking TV, or YouTube.
Civic Engagement and Outreach
How many socks can a club collect and donate to veterans (both women and men)?
Education and Libraries
How many pencils can a club donate to schools?
Environment
How many pounds of aluminum pop tabs can a club collect and donate to Ronald McDonald House Charities?
Health and Wellness
How about those cute blankets clubs make and donate? Clubs are having fun in all these areas and the members have embraced these ideas with such enthusiasm.
State President Luanne Davis has challenged clubs in 2021 to donate as many nonperishable food items as possible to local food banks. Charities feeding the hungry urgently need these donations at this time.

GFWC Marketplace: Vest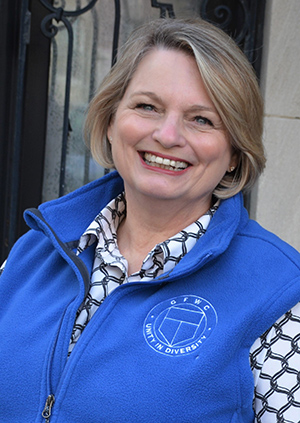 GFWC International President Marian St.Clair is sporting the newest must-have for your wardrobe! This comfy Federation blue GFWC vest is made of easy-to-wash polyester and goes perfectly over any outfit to stay warm. Wear it as an outer layer outdoors or indoors, or as an additional layer under your coat for those blustery winter days! This vest is available in small, medium, large, XL, and XXL. Order yours today.
There have been reports of mail service delays in many communities throughout the United States. GFWC staff is processing Marketplace orders as quickly as possible, but Headquarters is still operating with limited staff onsite daily. In order to speed up processing of your order, we request that you pay for your order at time of purchase in the Member Portal. For details on mail service in your area, visit the USPS Service Alerts page.