September 1, 2022
View our Important Dates page for upcoming events and milestones.
Navigating the Member Portal Digital Library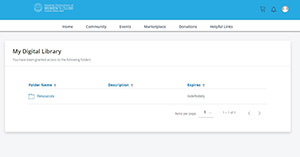 As a GFWC clubwoman, you have access to a wealth of information, resources, GFWC merchandise, and fun and informative events through the Member Portal. By signing into your Member Portal account, you will automatically gain access to this important source of information that will enhance your membership experience.
Once you have signed up for a GFWC Member Portal account, you can access the Digital Library by clicking on the profile icon in the upper right-hand corner of your screen and selecting "My Digital Library." If you do not see this option available, please email GFWC@GFWC.org and we will help you access these valuable member resources (please allow 12-24 hours to receive access after signing up for an account).
The Digital Library "Resources" folder is organized alphabetically, but the quickest and easiest way to find the information you are looking for is by viewing the Index, which provides a list of the documents housed in the Digital Library and will identify the folder that holds the information you need. You can access the Index by clicking on the first "Index" subfolder in the "Resources" folder.
If you try to download a file from the Digital Library and it will not work, turn off your pop-up blocker for the website and ensure your download cache has been recently cleared. If you have tried both of these steps and are still experiencing difficulties, contact GFWC@GFWC.org for help.
For more information, review the GFWC Member Portal FAQs.
Help Heifer International Empower Women Across the Globe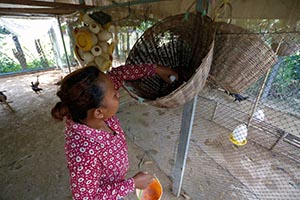 GFWC Affiliate Organization Heifer International has worked with small-scale family farms for more than 75 years and has seen the first-hand benefits of gender equity between men and women. When women have equal control of assets, decision-making, and labor, everyone can eat more nutritious food, children attend more school, and families get better access to health care, among other benefits. For this reason, Heifer International believes in investing in women farmers and business owners.
This year, Heifer International is inviting GFWC members to play a key role in their Empowering Women strategy. Through your generous support, clubwomen can make a transformational impact on the lives of small-scale women farmers.
Visit Heifer International's blog to read more about the inspiring success stories of the dedicated women farmers, entrepreneurs, and artisans the organization partners with.
Volunteers in Action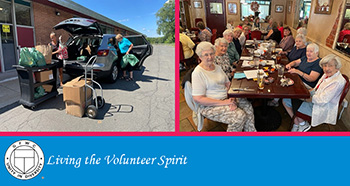 This week's GFWC Blog features GFWC Windsor Woman's Club (Connecticut) and GFWC Shorewood Woman's Club (Wisconsin). Check out these stories of how Connecticut clubwomen stuffed backpacks with school supplies and handed them out to children at their community's Back to School Block Party and how Wisconsin members donated more than $600 in funds and school supplies to the Milwaukee Rescue Mission for children in need.
Have a success story to tell? Email PR@GFWC.org to have your club project considered for the GFWC Blog.
Johns Hopkins Mini-Symposium September 8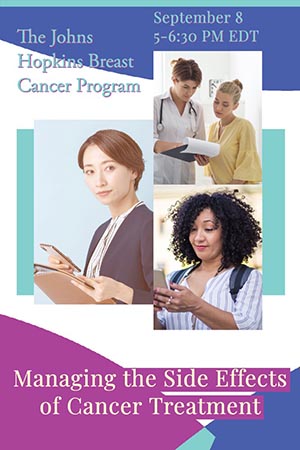 Johns Hopkins Medicine is offering a free virtual and in-person mini-symposium from 5:00 to 6:30 p.m. ET on Thursday, September 8, to discuss managing the side effects of cancer therapy. Join Dr. Dawn Hershman from the Herbert Irving Comprehensive Cancer Center at Columbia University; Dr. Kimberley Lee from the H Lee Moffitt Cancer Center at the University of South Florida; and breast cancer survivor Melissa Preston-Wesby as they address all aspects of managing what comes with a cancer diagnosis.
Register today to attend in person or virtually.
Save the Date for Shot@Life's Mobilize to Immunize Summit 
Mark your calendars for GFWC Affiliate Organization Shot@Life's fall Mobilize to Immunize Summit! This fun and educational event will occur virtually on Thursday, October 6, on the Hopin platform. GFWC members can network with and learn from an exciting group of global vaccine experts.
Don't forget to update your contact information with Shot@Life to receive news about the Mobilize to Immunize Summit and more great activities.
Follow News & Notes for more information about this valuable experience.
GFWC Headquarters Update
Please join us in welcoming Joanna Church as GFWC's new Women's History and Resource Center Librarian. She comes to us with a tremendous amount of experience, having served as Collections Manager at the International Spy Museum, Director of Collections at the Montgomery County Historical Society in Rockville, Maryland, and as Director of Collections and Exhibits at the Jewish Museum of Maryland. We are glad to have Joanna as part of the GFWC staff, and she has expressed her excitement about the opportunity to work on the women's history collections in the historic GFWC Headquarters building. Joanna's email is JChurch@GFWC.org.
Welcome, Joanna!
Techie's Tips: Don't Lose Your Work on Fillable PDFs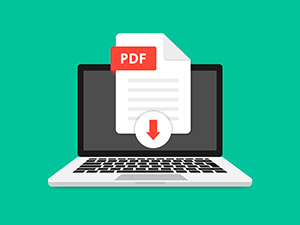 Have you ever spent time typing out responses on a fillable PDF only to lose everything you just wrote? GFWC offers fillable PDF forms for your convenience through the Member Portal Digital Library, but they must be properly saved. Whether you want to finish filling out a PDF later or want to have a copy of what you wrote for your records, save your PDF with these simple steps:
Fill out the form.
Select "File" and then "Save as" from the menu.
Rename your document and select "Save."
Select "Save" anytime you add content.
This will create a new file that you can always come back to. Once it's ready to go, you can attach it to an email and send it with ease!
GFWC Marketplace: GFWC Bracelet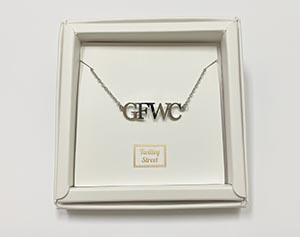 Show off your Federation pride with this gorgeous and delicate new bracelet! Custom made for GFWC, this silver bracelet is perfect as a treat for yourself or as a gift to a fellow member! Order yours today.
For information on mail service in your area, visit the USPS Service Alerts page. To speed up processing of your order, we request that you pay for your order at the time of purchase in the Member Portal.
GFWC
www.GFWC.org